How Can You Encourage Yourself?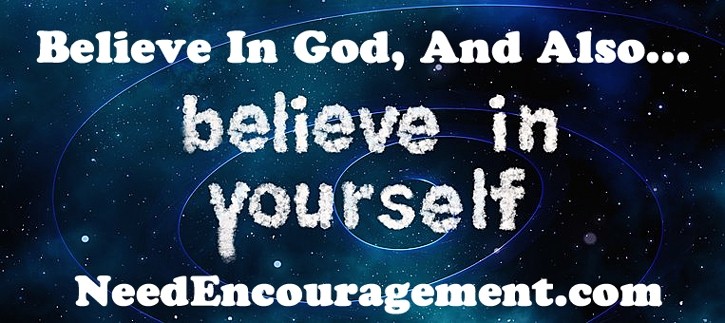 Please contact us if you have any comments or questions or would like some encouragement?
If you put God first, others second, and yourself last, it might sound counterintuitive, but your life will be more meaningful. ~ Bill Greguska
Have faith and encourage yourself each day by praying, reading your Bible, fellowship with other believers! Here are some encouraging scriptures about how to help yourself.
Jeremiah 29:11  For I know the plans I have for you," declares the Lord, "plans to prosper you and not to harm you, plans to give you hope and a future.
7 Things Every Christian Should Do Daily!
Pray and seek God

Read Your Bible

Be Thankful

Be Forgiving

Reflect on Your Sinfulness, Not Others Peoples Sins

Be Ready to Help Where There's a Need

Be Mindful That Your Behavior Is Your Most Powerful Witness to Others
---
Encourage Yourself In One Minute!
---
Encouragement To Discover Who God Meant You To Be? (View)
You do have a Dream. It's part of what it means to be human, created in the image of God. ~ Bruce Wilkinson
John 1:12  Yet to all who did receive him, to those who believed in his name, he gave the right to become children of God.
For Free Christian Counseling (Read More)
Did you realize that at this moment, you are as close to God as you've chosen to be?
---
Encouragement Resource Links:
---
Encourage Yourself To Seek God's Love!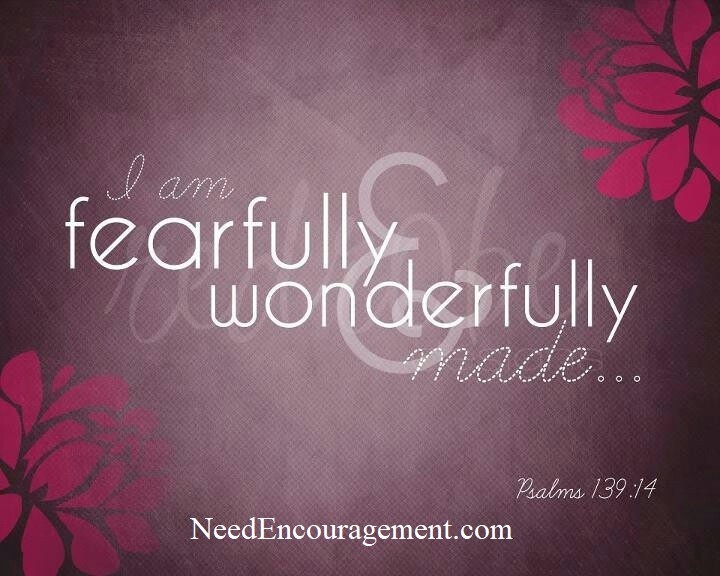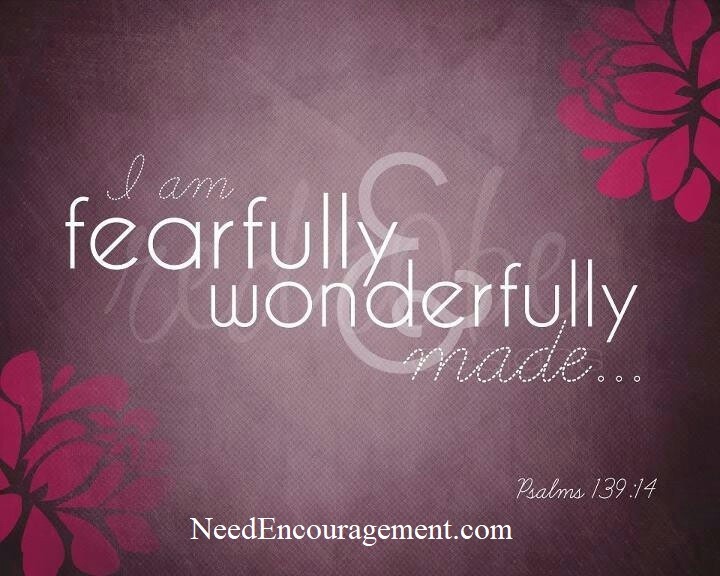 Often people feel dissatisfied because they don't feel as though others appreciate them. Other times they think that they are not good enough?
That is very easy to understand because we all want to be valued. Our happiness ought not to depend on what other people think about us or say to us, but instead, our goal should be that of pleasing God.
Do things that we know are right and good for us, that He teaches us in the Bible.
If your goal is only to please yourself, you are setting yourself up for discouragement and rejection.
The solution is to encourage yourself by living your life to please and honor God and others at the same time when possible, but don't forget about yourself. You need to take care of your body, mind, and soul. ~ Bill Greguska
---
Scriptures To Encourage You T

o

Encourage Yourself!
Sometimes we need to encourage ourselves. When nothing else will work, encourage yourself in the Lord. Do it with the word of God. "Be assured; if you walk with Him and look to Him, and expect help from Him, He will never fail you." – George Mueller.
1 Samuel 30:6 David was greatly distressed because the men were talking of stoning him; each one was bitter in spirit because of his sons and daughters. But David found strength in the Lord his God.
David needed to, so will you. And if he can do it, you can do it. Let God pour His love and acceptance into you. He is faithful, and you are accepted. Receive it and walk in it.
---
Here Are Some Helpful Links:
---
Here Are Some More Ways You Can Encourage Yourself!
Focus on funny things and keep looking for the bright side of things even when discouraged or depressed. Laughter does so much to heal us that it is foolish not to keep that in mind. Try it and see what I mean.
Do some things that you enjoy that give you pleasure or that give other people happiness. When we courage others, it is so often then that we become encouraged.  Reach out to others for help, and don't forget to reach out to others to help them.

Often people find that doing things for other people helps their problems seem a little smaller, or at the very least, gets their mind off of their problems.

Exercise is so crucial! No matter what you do, whether it is just going for a walk or going to the gym, the important this is to keep your body moving and your heartbeat up. Simple stretches are a great thing to warm up your body.

Do as much as your doctor allows you to do, and then do it at least 2-3 times a week and a minimum of 15-45 minutes each time, which will help your mood significantly.
---
---
---
For Encouragement Call 1-800-633-3446 or Chat
---