Loneliness Can Be Overcome With Some Effort!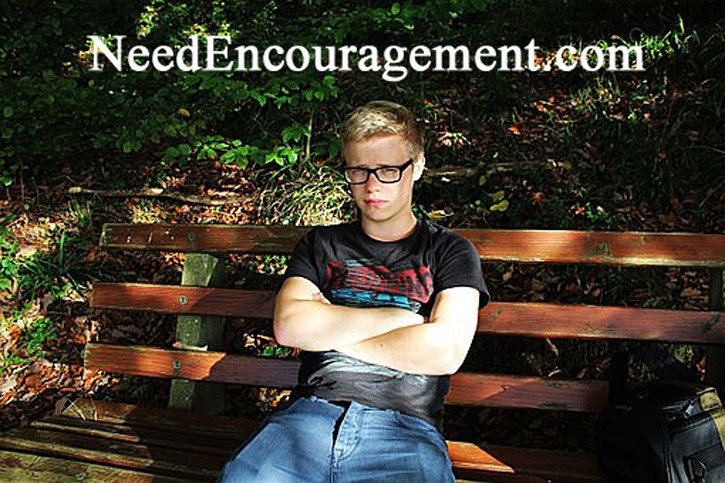 Please contact us if you have any questions or comments or would like some encouragement.
In my life, I have discovered that there's a difference between solitude and loneliness.  I enjoy solitude sometimes, but I prefer to do what I can to avoid loneliness. Even though I know that God is always with me, it is important to me to be with people too.  I like the acronym: H A L T, which stands for not getting too Hungry, Angry, Lonely, or Tired. ~ Bill Greguska
Isaiah 41:10  So do not fear, for I am with you; do not be dismayed, for I am your God. I will strengthen you and help you; I will uphold you with my righteous right hand.
---
Loneliness Does Not Have To Linger! 
---
While the resurrection promises us a new and perfect life in the future, God loves us too much to leave us alone to contend with our present life's pain, guilt, and loneliness. ~ Josh McDowell
Luke 5:16 But Jesus often withdrew to lonely places and prayed.
---
Here Are Some Good Ideas To Overcome Loneliness
Loneliness can quickly hook us into a downward spiral, and some people around us with alcohol, drugs, or other destructive idols. If you begin to feel extended periods of loneliness, try some of these ideas below.
A Body In Motion Tends To Stay In Motion,
A Body At Rest Tends To Stay At Rest!
Go for a walk outside nature, run, or do other exercises.
Make A Plan With Someone
Invite someone to do something fun. Go window shopping at the mall, visit a park, go to a movie, etc.
Volunteer Somewhere
Find a good cause you think you might love and volunteer for it.
Humble Yourself By Reaching Out To Others
Call someone to talk with on the phone or, better yet, get together in person for a soda or coffee. Texting and social media do not count.
Get Involved
Instead of watching sports, play sports. Instead of just observing things on social media, join in and get involved.
Learn A Brand New Hobby
If you've always wanted to learn to paint or do crafts, don't just think about it; pursue it.
Join Online Groups That Match Your Interest
Find like-minded people who can relate to your interests and or problems.
Take a Trip
Discover a new place (it does not have to be far away), even a short trip, or a new experience that can make you excited and hopeful about it.
Join a Group Or A Class That Interests You
Find a class. Whether it's a cooking class or creative art, you'll start to meet people just signing up.
---
Learn How Loneliness Can Be Overcome!
Often It Is A Choice We Make
You can deal with loneliness, but it still can be a factor in life during stressful or depressing times. In the meantime, if you seem to have more time on your hands alone, make the best of those moments like Jesus did in the scripture on the top of this page.
When we are kids and have nobody to spend time with, when we change jobs or schools, when a loved one passes away, when we are involved in a divorce, or when we grow old without loved ones around, reach out to people you know and be sure to find your peace with Jesus Christ, make Him your Lord and Savior if you have not done so already?
Remember that you may feel lonely sometimes, but you are never truly alone when you know God! Isolation can be overcome with help from your friends and people trained to help point you to Jesus Christ and His love, grace, and mercy. ~ Bill Greguska
---
Loneliness Is Normal At Times!
---
Here Are Some Helpful Links:
---
Does Loneliness Lead To Depression?
T
here are different degrees; it is essential that before it begins to affect you in unhealthy or harmful ways, you seek some support, or else depression and other mental illness-type type symptoms can start to appear.
Ordinary loneliness is common to human nature, but there is a point where it can become dangerous. Has this been a problem for you? We
offer help to cope with the feeling of being alone. Ecclesiastes 4:9-12
---
Solutions:
Ask God to put someone in your life to help you in this area.

If you realize that loneliness is a problem in your life, you need to start to reach out to others.

Become a volunteer.

Force yourself to let someone know about your loneliness.

Start doing something about your loneliness.

Get involved in a church or possibly join a local social group, team, or club.

Consider buying a small pet or cat or dog.

Sometimes, it's nice to be alone with your thoughts and to be able to share them with God in your prayer.

Don't hide your empty feelings. Here's what you can do with being alone!
---
Three Ways To Stop Feeling Lonely!
---
Some Common Reasons For Loneliness 
There are many reasons why people are lonely. Often there are things in life that can pull us away from others. It may be because of rejection, ridicule, being uncomfortable, or being picked on or bullied. To have to deal with it is usually unpleasant for anyone, but it commonly happens because of being alone or unconnected with others. When someone loses a significant person, their life usually always initiates a grief response; in this situation, they might experience profound loneliness, even while in others' company. Take this test about loneliness.
There is a distinct difference between feeling lonely compared to being socially isolated. If a person thinks they are alone too much, they are most likely lonely, and that person needs to take a step to reach out to others! People can be lonely all by themselves, or in the middle of a gymnasium full of people, or any size group of individuals. There are several estimates and indicators of why people feel lonely. It has been predicted that about 60 million individuals in the United States, or 20% of the total population, feel alone. Loneliness has also been linked to depression and other factors such as anxiety/fear/ anger/ stress, which can become health risk factors if not taken care of. 
---
---
For Encouragement, Call 1-800-633-3446 or Chat
---