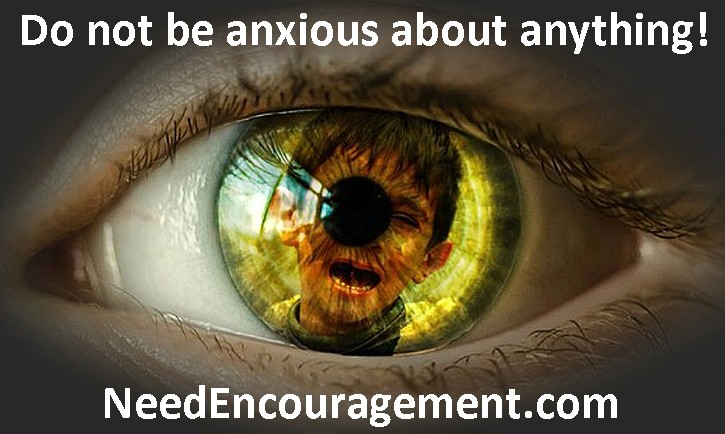 Please contact us if you have any questions or comments or would just like some encouragement?
Our heavenly Father understands our disappointment, suffering, pain, fear, and doubt. He is always there to encourage our hearts and help us know that He's sufficient for all of our needs. When I accepted this as absolute truth in my life, I found that my worrying stopped. ~ Charles Stanley.
Proverbs 12:25  Anxiety weighs down the heart, but a kind word cheers it up.
God is a God of

peace, not a God

of confusion or anxiety! We allow ourselves to get caught up in the business and stress of everyday life. Set you mind on things above, not on worldly things that so very often confuse and frustrate us from wisdom that God wants us to know. ~ Bill Greguska

---
How To Overcome Anxiety By Tony Evans
---
Anxiety Will Steal Your Joy And Peace!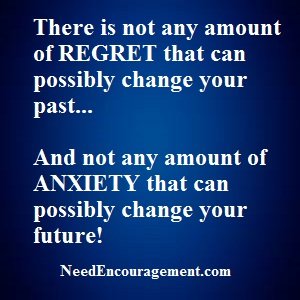 It is true that worry, fear, and anxiety not only have the power to weigh us down and depress us, but it also chokes out the Word of God, which has been put in our hearts.Your anxiety can be cast on to the Lord, and He will help you bear your burdens. Another thing is that worry is a bad habit. The more you do it, the more you become addicted to it. People try to comfort themselves with worry, and yet it has the exact opposite effect. God also puts others in our lives to help us with our burdens, and we ought to do the same for others. We always need to cast our cares on to the Lord, especially when we are excessively burdened that we need to cast all our cares on Him and experience God's love for us and the words of hope we find in the Bible. Psalm 9:18 Know that you can pray to God at any time of the day or night.~ Bill Greguska
---
Here Are Some Helpful Links:
---
How To Turn Your Anxiety Around!
---
Related Pages Of Encouragement:
---
When Does Anxiety Start To Build Up In You? 
An excellent technique to help with times when you are feeling anxious is deep breathing.
Breathing can be done merely by slowly breathing in through your nose for a count of 7 seconds.

Hold your breath for a count of 7 seconds.

Slowly exhaling with your tight lips to allow the air to leave slowly between your lips.
Another thing to do to avoid anxiety to get the best of you is to avoid situations in the first place that increase your anxiety if possible. Why worry and fill yourself up with stress? It just makes things worse! When we start noticing that we are suffering too much or feeling stressed out too often, those are the times we need God the most. Have you ever hear it said that anxiety and worry are both involved in a lack of faith!
Often people get medication to help with anxiety, but medicine is the only fight against worry without prayer and exercise, proper diet, proper sleep, and social connection. The "remedy" can be more of a problem than a solution. It might sound like a cliche, but faith and trust in God will help your problem with anxiety.
---
Get A Better Perspective On Social Anxiety!
---
Some Excellent Principles To Help Re-Focus!
God knows what you are going through and has not forgotten about you.

Limit the amount of anxiety you will allow the situation to give you.

Work on having a positive outlook on every situation you come across.

Guard your mind by filtering what you hear and see. Proverbs 4:23-29

Be at peace with all people as far as it depends on you.




Think of things to be thankful for in life.

Accept the things you have no control or power over.

Do not worry; remember that God loves you.


Think before you decide to do something, even if everyone else is going to do it.

Learn from your mistakes.

Matthew 6:34 Instead of worrying, which only worsens things, think about solutions and ask God to give you the wisdom you need. Don't worry because God is in control.

Don't let people or things get under your skin. 1 Peter 5:7 Cast all your anxiety on him because he cares for you.
---
---
For Encouragement Call 1-800-633-3446 or Chat
---