Quit Smoking/Save Money! (LOTS OF MONEY!)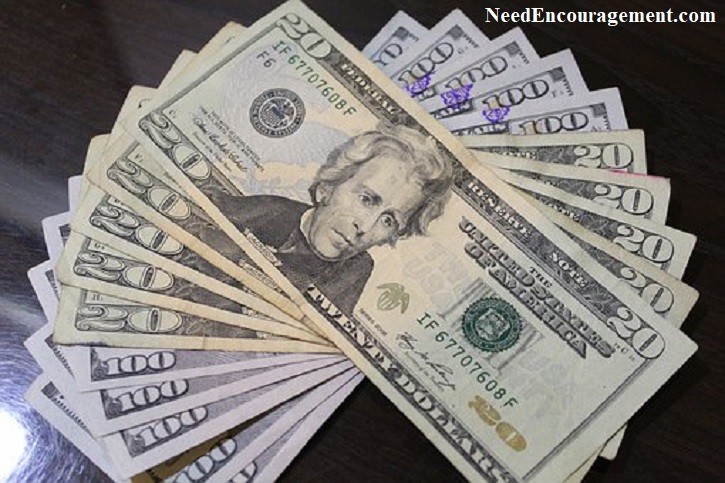 Please contact us if you have questions or comments or want encouragement.
Quitting smoking can be a real challenge (but YES, it can be done), not to mention it will stop you from setting your money up in smoke! You can quit smoking/save money more straightforwardly than you can imagine. It motivates you to understand how much money you can save by quitting smoking, not to mention good health! Money does not grow on trees, but when I was smoking cigarettes, that is what I was acting like.  The worst thing about smoking is that we have to pay good money to buy cigarettes that damage our health.
I know it is not easy just to quit cold turkey. Although some people have done so, I am not one of them. It took me literally a couple of years trying my best to quit with no luck. Finally, I asked God to help me quit smoking, and a relatively short time later, on January 10, 1988, I was released from my addiction to tobacco, and I have not gone back since. Praise God for that! I share this with you because it would be fantastic if you, too, could quit smoking.  Ask God right now to give you to courage, strength, and determination to take this life challenge and finally quit smoking, you will NOT regret it, and you too will be Praising God for helping you overcome your addiction once and for all too. ~ Bill Greguska
1 Corinthians 6:19-20  Do you not know that your bodies are temples of the Holy Spirit, who is in you, whom you have received from God? You are not your own; you were bought at a price. Therefore, honor God with your bodies.
---
Quit Smoking/Save Money and Your Health!
---
Addiction Resource Links:
---
How Much Money You Will Save When You Quit Smoking!
Your focus will be on how much money you will be saving, which goes for all other things you use that you want to cut out of your life.

Save money by quitting smoking! (this also applies to any other addiction).

Saving money will be beautiful, but your health improvement will be the real reward!
---
How Much Money You Will SAVE When You Quit Smoking!
If you smoke one pack a day and pay at least $8.00 per pack, you spend $2,920.00 in one year (including sales tax).
If you are a two-pack-a-day smoker and pay at least $8.00 per pack, you spend $5,840.00 in one year (including sales tax). Price breakdown for money saved by quitting smoking cigarettes or any other consumable product!
---
---
I Did Not Know How I Could Quit Smoking?
I was so frustrated that I decided either I was praying wrong or, even worse, God did not want to answer my prayer. I had a powerful addiction that I had to cigarettes. When I asked God to remove this unhealthy habit, it did not go away automatically. However, I kept on relentlessly trying everything to quit. I limited my cigarettes and used a charcoal filter tip to cut the nicotine.
The strange thing was that I was aware of the dangers of smoking, but that did not stop me. Finally, when a good friend, David Pabley, encouraged me to quit smoking, I found success over this terrible addiction.
When I see others smoking cigarettes, I do not judge them, yet I feel sorrowful that they have not yet learned how to quit smoking. I had to keep plodding along, which I did, and then the day came. I finally quit smoking on January 10, 1988! Praise God for that!

---
Tips On How To Quit Smoking/Save Money!
In the days leading up to your target stop smoking day, begin cutting back on the number of cigarettes you smoke each day. Try to burn only half of a cigarette when you do smoke before you quit.

Discuss your decision to quit date with your doctor, and ask if nicotine replacement therapy or other medications might help you stop.

As you plan to stop smoking, pick a date on the calendar for when you want to quit smoking. (if the method does not work the first time, keep trying until you learn how to stop smoking. It took me more than just one try).

Get other friends or family members to help keep you accountable and offer support.

Add up how much money you're spending now to see how much you'll be saving.

Chew plenty of gum and keep your hands busy while you are working on stopping smoking.

Try to exercise more regularly and eat healthier foods. Stay close to God by praying. Thank Him for helping you to quit even before you stop smoking cigarettes.

Get rid of all of your smoking paraphernalia. Throw away all your cigarettes, matches, lighters, and ashtrays. Plan to stay busy all day. Go for a walk or exercise. Go somewhere where smoking isn't all, in the library or the movies. Eat foods you usually do not eat and take routes you don't typically consider. The idea is to avoid any association with your usual patterns of behavior.

Start using a nicotine replacement if you've decided that would help you.

Also, make sure you eat healthily and drink lots of water and juice. This will give you something to do and help flush the nicotine out of your body.

Avoid the situations that trigger your smoking habit, which is critical while learning how to quit smoking.

Calculate all the money you're saving on cigarettes. Consider how much better everything tastes and smells, and think about how all your secondhand smoke is no longer affecting your family and friends. Learning to quit smoking will give you better health and add money to your pockets!

Avoid alcohol. Drinking makes it more likely you'll slide back into smoking.

Eat right and exercise. A healthy diet and an exercise regimen can keep your mind off cravings and draw attention to how much better you feel now that you've quit smoking cigarettes.

Reward yourself. Buy something special with the money you've saved on cigarettes.

Having sugar-free gum or hard candy in your mouth and something in your hand will help with the void of the cigarette you were addicted to for such a long time. Have on-hand cigarette substitutes like carrot sticks or toothpicks.

Remember that you can do all things with God's help!
---
Some Specific Scriptures To Encourage You:
---
---
For Encouragement, Call 1-800-633-3446 or Chat
---