The Bible Dictionary Helps To Magnify The Bible!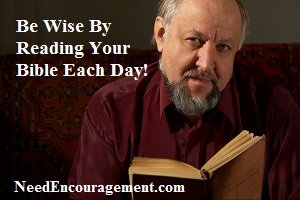 Please contact us if you have questions or if you need some encouragement.
I remember when I first became a Christian, and I found that some things in the Bible can be dry and not that interesting. However, later on, as I delved deeper into its pages, I realized how truly fascinating and exciting the Bible is! It holds within it a wealth of knowledge and wisdom just waiting to be discovered. And you know what made my journey even more fulfilling? Having a trusty companion by my side—a Bible dictionary. Let me tell you how invaluable it was! With this treasure trove of information at my fingertips, learning things from the Bible became so much easier. Every time I opened those sacred pages, words would come alive with meaning and depth.
A good Bible dictionary transformed my study sessions into delightful endeavors filled with new insights. It allowed me to dive deeper into scripture than ever before – uncovering historical context or cultural details that shed light on ancient teachings. Suddenly, passages that may have seemed puzzling or distant came alive with relevance for today's world. Having a Bible dictionary available makes learning things from the Bible much easier. I hope you will also discover the treasure we have in owning a Bible and grasping its knowledge and wisdom. When the Bible is open, it will speak to you and your needs. When it is close, it can not do so. Sin will keep you from the Bible, but also, the Bible will keep you from evil. While reading your Bible daily, you will come upon words you might not understand. A good Bible dictionary will help you better understand what you are reading. ~ Bill Greguska

Hebrews 4:12 For the word of god is alive and active. Sharper than any double-edged sword, it penetrates even to dividing soul and spirit, joints and marrow; it judges the thoughts and attitudes of the heart.
---
Holman Illustrated Bible Dictionary Hard Copy Review
---
How To Use The Bible Dictionary?
Each letter below represents a letter in the Bible dictionary to help you find definitions of your interest.
---
What Is The Best Bible Dictionary, And Why?
---
Some Specific Scriptures To Encourage You:
Revelation 22:18 ESV 
I warn everyone who hears the words of the prophecy of this book: if anyone adds to them, God will add to him the plagues described in this book,
Hebrews 13:4 ESV 
Let marriage be held in honor among all, and let the marriage bed be undefiled, for God will judge the sexually immoral and adulterous.
Ephesians 5:18 ESV 
And do not get drunk with wine, for that is debauchery, but be filled with the Spirit,
1 Corinthians 7:2 ESV 
But because of the temptation to sexual immorality, each man should have his own wife and each woman her own husband.
John 14:15 ESV 
If you love me, you will keep my commandments.
John 8:32 ESV 
And you will know the truth, and the truth will set you free."
Matthew 4:4 ESV 
But he answered, "It is written, "'Man shall not live by bread alone, but by every word that comes from the mouth of God.'"
Habakkuk 2:15 ESV 
Woe to him who makes his neighbors drink— you pour out your wrath and make them drunk in order to gaze at their nakedness!
Joel 2:28 ESV 
And it shall come to pass afterward, that I will pour out my Spirit on all flesh; your sons and your daughters shall prophesy, your old men shall dream dreams, and your young men shall see visions.
Proverbs 5:18-19 ESV
Let your fountain be blessed, and rejoice in the wife of your youth, a lovely deer, a graceful doe. Let her breasts fill you at all times with delight; be intoxicated always in her love.
---
---
For Encouragement, Call 800-633-3446 or Chat
---