Pray For And Love Your Enemies!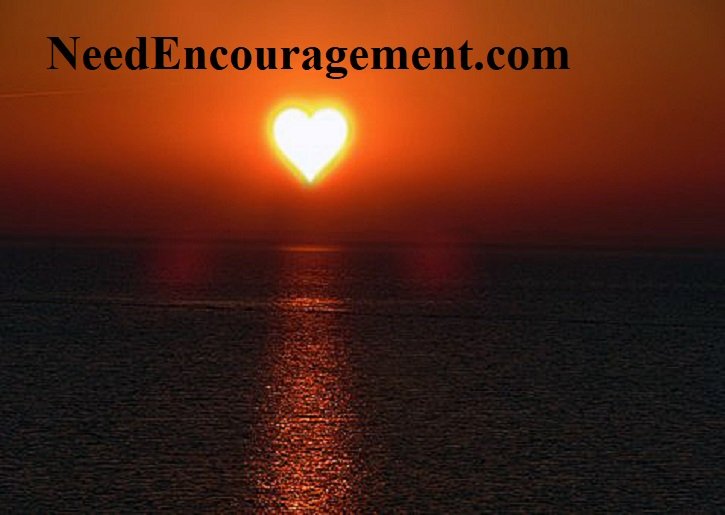 Please contact us if you have any questions or comments or would just like some encouragement?
Love is the only force capable of transforming an enemy into a friend. ~ Martin Luther King Jr.

Matthew 5:43-44 "You have heard that it was said, 'Love your neighbor and hate your enemy.'

But I tell you, love your enemies and pray for those who persecute you.
Love your enemies, pray for those who mistreat you. More is accomplished that way. Here are some encouraging scriptures on how to love your enemies.
---
Love Your Enemies Because God Loves Them!
---
Specific Relationship Resource Links:
---
Can You

Think Of A Time That You Have Not Loved Your

Enemies?
Loving your enemies can be described in many ways. It can be forgiveness, not allowing the skin color of another person to make a difference, or not letting slander come out of your mouth towards them, or allowing hatred to reside in your heart.
To love your enemies is often uncommon because today, so many people think about hating one another in this world. You can not control other people, but you can control how you feel and act when loving your enemies. Jesus spoke about loving one another and forgiving one another.
Realize that God commands us to love our enemies, yet it is sometimes difficult to do so. We all need to forgive others and love others, yet forgiveness and trust are not the same things. ~ Bill Greguska
---
Love Your Enemies! Love Wins Over Hate!

It may seem strange to love your enemies, but it is a command from God. There are people in my life that I have found it sometimes difficult to like. Sometimes it is hard to get along with others who rub us wrong.

What benefit is it to love those who love you? Anyone can do that, but to love your enemies is where it takes special love and strength.

The real test of love is to love those who are challenging to love and those who might consider you their enemy.  Although with our strength and might, we will continue to struggle with loving others, especially learning how to love our enemy.

It is not until we realize that we all need God's love and mercy to empower us to do what we cannot do on our own. 

If you are struggling to love others in your life, or perhaps they are struggling to love you, you need to take your concerns to God, and He will help you sort things out for you. You need to love God and love your enemies!~ Bill Greguska
---
Here Are Some Helpful Links:
---
How To Love Unbelievers!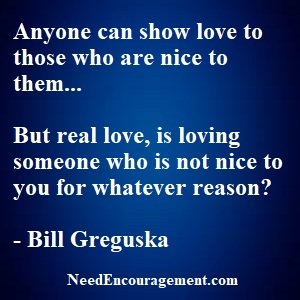 Loving on unbelievers is a different story but not a story we are unfamiliar with. For, we all were unbelievers and slaves to the flesh at one point in our lives. Interacting with all unbelievers can be summed up from Colossians: "Walk in wisdom toward outsiders, making the best use of the time. Let your speech always be gracious, seasoned with salt, so that you may know how you ought to answer each person." (Colossians 4:5-6) Show them kindness when you speak with them and be attractive (not physically). When you speak, attract them to Jesus. Make them wonder why you have joy.
One of the best ways to love your enemies is to make them your friend! But without God's help, this is nearly impossible!
---
How To Love Your Enemies!
Jesus said, "But I say to you, love your enemies and pray for those who persecute you." (Matthew 5:44) Say what!? Yes, we are called to pray for those who persecute us! Here are a few verses that show us how to act towards our enemies.
Luke 6:27-31 – "But I say to you who hear, Love your enemies, do good to those who hate you, bless those who curse you, pray for those who abuse you. To one who strikes you on the cheek, offer the other also, and from one who takes away your cloak, do not withhold your tunic either. Give to everyone who begs from you, and from one who takes away your goods, do not demand them back. And as you wish that others would do to you, do so to them."
Luke 6:35 – "But love your enemies, and do good, and lend, expecting nothing in return, and your reward will be great, and you will be sons of the Most High, for He is kind to the ungrateful and the evil."
Luke 6:36 – "Be merciful, even as your Father is merciful."
We are called to do, honestly, the exact opposite of what our human tendencies are. Instead of getting mad and getting even, we are to bless our enemies. This is possible for all Christians because we did not deserve Christ's shed blood on the cross; we deserved the cross ourselves. Because He loved us enough to take our place, we can love people that hate us.
---
We Need To Treat Everyone With Love And With Truth!

We are all called to love others, whether our fellow brothers/sisters, unbelievers or enemies. This is all summed up by Jesus: "And you shall love the Lord your God with all your heart and with all your soul and with all your mind and with all your strength. The second is this: You shall love your neighbor as yourself. There is no other commandment greater than these." (Mark 12:30-31). If these two commandments are the greatest, then we need to follow them!
So, I encourage you to show some extra love to your brothers/sisters and go out of your way to help an unbeliever whenever you can. You will plant a seed in their heart that God can grow! May God bless you as you continue to live a life worthy of the calling!
---
Do You Love Your Enemies?

 "Love your enemies, for they tell you your Faults." ~ Benjamin Franklin

Matthew 5:43-48  "You have heard that it was said, 'Love your neighbor and hate your enemy.' But I tell you, love your enemies and pray for those who persecute you, that you may be children of your Father in heaven. He causes his sun to rise on the evil and the good and sends rain on the righteous and the unrighteous.
---
Related Pages Of Encouragement:
A Special Link for a Little Extra Encouragement
---

Why Is It Sometimes So Difficult To Love Others?

Many people seem to be just hard to get along with! I am sure you know many people that are like that? Some people's personalities and attitudes tend to rub us the wrong way? I sincerely encourage you to stop making a list of individuals you do not like or get along with and start loving them with God's help.

God teaches us to love our enemy and do go to those who do us wrong.  It says in Romans 12:19 Do not take revenge, my dear friends, but leave room for God's wrath, for it is written: "It is mine to avenge; I will repay," says the Lord.

---

Where Does God's Kind Of Love Lead You?

God's kind of love causes the Great Commission to become a personal responsibility and privilege to carry out. When non-Christians observe believers not only saying that they love one another but also proving it by their actions, they will be amazed at "how they love one another" and will be drawn to receive and worship our Savior with us.

Why not make this prayer your own: "Lord, You would never have commanded me to love had You not intended to enable me to do so. Therefore, right now, because of the authority of Your commands for me to love and because of the power of Your promise to answer if I ask anything according to Your will, I claim Your love, the 1 Corinthians 13 kind of love, for You, for all people, and myself. Amen.
---

God Has Forgiven You, So You Must Forgive Others!

Understand and Thank God that you are a child of God, and all your past, present, and even future sins are forgiven. Thank God that Satan has no control over you unless God has allowed it. Remember to cast all your problems and worries over to the Lord as we are told to do in 1 Peter 5:7.

Do you possibly have a boss, co-worker, spouse, children, father, or mother on the list of those you need extra effort to love? Start by praying for each person. Ask the Holy Spirit to fill you with the love of Jesus for each one of them. Then, when you do get an opportunity to meet with them, ask God to fill you with his compassion so you can be a blessing to them. Watch God use your smile, your words, your patience to express His love for each person.

As believers, we have been instructed to love our enemies. That could be interpreted to mean everyone who angers you, ignores you, bores you, or frustrates you. God wants you not only to love those who are kind to you but all people in your life period as far as it depends on you. Remember, you can not make others be at peace with you if they choose not to. 

---
---
---
For Encouragement Call 1-800-633-3446 or Chat
---