How Can You Make Wise Choices?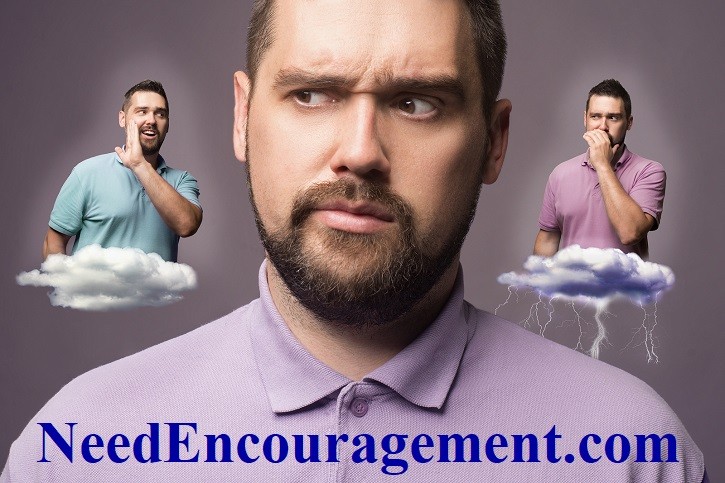 Please contact us if you have questions or if you need some encouragement.
Making wise choices can be challenging at times, especially when we find ourselves tempted by various temptations that surround us. It's easy to get enticed and make impulsive decisions in the heat of the moment. However, hindsight teaches us that it is always better to decide ahead of time what path we will take. By doing so, we can avoid unnecessary problems and heartache down the road. Thankfully, God's word provides us with guidance and wisdom to navigate through life's challenges. When temptations come knocking on our door repeatedly, let us allow God to answer them for us next time. Trusting in His wisdom will lead us towards a better outcome.
Remember to never underestimate the power of encouragement towards others. A simple word of encouragement has the potential to transform someone's day from bad to good or even inspire them in unimaginable ways. Therefore, as part of making wise choices daily, let us choose to uplift those around us with genuine words of appreciation and support. Acknowledging a quality or talent in someone not only boosts their morale but also strengthens their self-esteem and confidence. Lastly, it is crucial to remember that every choice we make has a ripple effect beyond our own lives; it impacts those around us too. Our actions possess immense power – they can either brighten someone's day or cause harm inadvertently. So let this realization guide our decision-making process as we strive for wisdom each day. Remember: making wise choices shapes not only our lives but also influences others positively along the way. Encouragement makes a world of difference sometimes we do not see the direct results, but trust me, they are happening more that you can imagine.. Remember that every choice you make influences not only your life specifically but the lives of others too. ~ Bill Greguska
James 1:5 
If any of you lacks wisdom, you should ask God, who gives generously to all without finding fault, and it will be given to you.
---
Make Wise Choices By Following God's Word!
---
What Can A Person Do To Make Wise Choices?

---
Wise Choices To Encourage Yourself Or Someone Else

---
How Do You Make Wise Choices?
---
Wise Choices To Discover Encouragement!
Accepting Jesus Christ as your Lord and Savior

Love God with your whole heart, mind, and soul

Love your neighbor as yourself

Personal prayer

Attending a Bible-believing church to grow in faith

Your daily reading and studying of the Bible

Fellowship with other believers

Joining a Bible study

Having an accountability partner

Helping others daily or as a volunteer weekly 

Utilizing a Christian counselor when needed

Sharing your testimony with others new in their faith

Keeping in contact with family and friends for support

Exercising weekly

Eating healthy food daily.

Sleeping 7-8 hours per night

Find joy and laughter in life.

Forgive others and yourself.

Let go of things you can not control

Look for the good in others and life.
---
You Can Make Wise Decisions!
---
Some Specific Scriptures To Encourage You:
James 1:5 ESV 
If any of you lacks wisdom, let him ask God, who gives generously to all without reproach, and it will be given him.
Philippians 4:8 ESV
Finally, brothers, whatever is true, whatever is honorable, whatever is just, whatever is pure, whatever is lovely, whatever is commendable, if there is any excellence, if there is anything worthy of praise, think about these things.
Hebrews 11:6 ESV
And without faith, it is impossible to please him, for whoever would draw near to God must believe that he exists and that he rewards those who seek him.
Titus 3:14 ESV 
And let our people learn to devote themselves to good works so as to help cases of urgent need and not be unfruitful.
2 Timothy 2:15 ESV 
Do your best to present yourself to God as one approved, a worker who has no need to be ashamed, rightly handling the word of truth.
1 Timothy 2:9 ESV 
Likewise also that women should adorn themselves in respectable apparel, with modesty and self-control, not with braided hair and gold or pearls or costly attire.
Ephesians 6:1-2 ESV 
Children, obey your parents in the Lord, for this is right. "Honor your father and mother" (this is the first commandment with a promise),
Proverbs 13:20 ESV
Whoever walks with the wise becomes wise, but the companion of fools will suffer harm.
James 4:4 ESV
You adulterous people! Do you not know that friendship with the world is enmity with God? Therefore whoever wishes to be a friend of the world makes himself an enemy of God.
---
---
For Encouragement, Call 800-633-3446 or Chat
---