Marriage Insights, For A Better Marriage!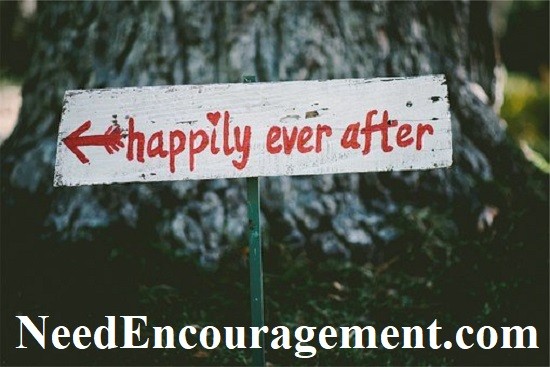 Please contact us if you have questions or if you need some encouragement.
Marriage insights are valuable tools that can help you build a strong and successful marriage. While it is unfortunate that I had to go through a divorce, I believe that there are important lessons to be learned from my experience. Divorce leaves emotional scars, but with the right mindset and approach, you can use these scars as stepping stones towards building a better future. It's easy to get lost in the fairytale idea of marriage where everything is perfect forever, but reality often proves otherwise.
The challenges we face in life have a way of affecting our relationships; whether it's financial struggles or personal issues like sin creeping up on us, navigating through tough times requires effort and dedication from both partners. But don't let this discourage you! There are many resources available to help equip couples with the skills they need for success in their marriages. By learning from other people's mistakes and advice from experts in the field, you'll be able to develop healthy communication habits, conflict resolution strategies and more- all essential ingredients for a happy and long-lasting relationship! ~ Bill Greguska
Hebrews 13:4
Marriage should be honored by all, and the marriage bed kept pure, for God will judge the adulterer and all the sexually immoral.
---
Marriage Insights For A Happy Marriage!



---
Marriage Insights To Keep Your Marriage Alive And Healthy:
Keep your relationship with God secure. Pray with each other.

Communicate and discuss problems maturely.

Keep on dating your spouse after the wedding is over.

Keep enjoying sex with your spouse.

Stay on the same page concerning finances.

Do not go to bed angry.

Enjoy time together, and enjoy your interests also.
On this page, you will discover marriage insights, videos, and information to help you avoid the shark-infested waters that marriage can sometimes have.

---
Related Marriage Insights:
---
Marriage Insights Are Valuable Lessons
They can help you prepare for the ups and downs of a successful marriage. Despite my own personal experience with divorce and the emotional scars it has left me, I still believe in the beauty of marriage. It's important to understand that no one goes into a union expecting it to fail, but unfortunately, life happens and things change. However, there is wisdom to be gained from other people's mistakes. You can learn how to handle financial troubles or how to keep your love alive even when stress sets in. Sometimes just knowing what could go wrong is enough to help you navigate through rough waters in your own relationship. While it may not always be easy, equipping yourself with these marriage insights will strengthen your bond and provide you with the tools needed for success.
---
Here Are Some Helpful Links:
---
Wisdom To Spice Up Your Marriage!
---
Principles That Will Help Any Marriage Relationship!
---
Some Specific Scriptures To Encourage You:
Proverbs 18:22 ESV 
He who finds a wife finds a good thing and obtains favor from the Lord.
Hebrews 13:4 ESV 
Let marriage be held in honor among all, and let the marriage bed be undefiled, for God will judge the sexually immoral and adulterous.
Genesis 2:24 ESV 
Therefore a man shall leave his father and his mother and hold fast to his wife, and they shall become one flesh.
1 Peter 3:7 ESV 
Likewise, husbands, live with your wives in an understanding way, showing honor to the woman as the weaker vessel since they are heirs with you of the grace of life so that your prayers may not be hindered.
Ephesians 5:33 ESV 
However, let each one of you love his wife as himself, and let the wife see that she respects her husband.
Ephesians 5:25 ESV 
Husbands, love your wives, as Christ loved the church and gave himself up for her,
2 Corinthians 6:14 ESV 
Do not be unequally yoked with unbelievers. For what partnership has righteousness with lawlessness? Or what fellowship has light with darkness?
Proverbs 31:10 ESV 
An excellent wife who can find? She is far more precious than jewels.
Genesis 2:18 ESV 
Then the Lord God said, "It is not good that the man should be alone; I will make him a helper fit for him."
1 Peter 4:8 ESV 
Above all, keep loving one another earnestly since love covers a multitude of sins.
Ephesians 5:31 ESV
"Therefore, a man shall leave his father and mother and hold fast to his wife, and the two shall become one flesh."
---
---
For Encouragement, Call 800-633-3446 or Chat
---