Christian Music Is Beautiful To Praise God!
---
Do You Enjoy Christian Music Too?
---
Christian Music!
I personally like Christian music because it has a way of encouraging and inspire me with the words, and I find that Christian music influences and points me in good ways of thinking and feeling. That is the way that I want myself to be in, not negative, ungodly music about sex, violence, drugs, and alcohol, etc.  
If secular music goes against the standard of Philippians 4:8, which often promotes immorality and violence at the same time ridicules purity and godly integrity. Songs that glorify what opposes God, a Christian ought not to listen to, even though it may sound good to them, or they have been raised on listening to that type of music. God's will not our will be done. 
I still enjoy other types of music from time to time such as Kansas, Supertramp, Crosby Stills Nash and Young, Beatles, Bob Marley, etc. But I have found that Christian music is the best for my soul and what I want out of my life.
I have heard it said that we ought to guard our eye gates, and our ear gates because the things we see and the things we hear influence how we live our lives. ~ Bill Greguska
---
Here Are Some Helpful Links:
---
Kelsey Krause- Healing In His Wings!
---
Be Lifted Up With Christian Music!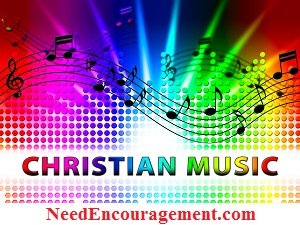 ---
Kelsey Krause is an up and coming Christian artist who sings like an angel and also plays keyboard and guitar. You will love to hear her perform and sing unto the Lord! ~ Bill Greguska
James 5:13  Is anyone among you in trouble? Let them pray. Is anyone happy? Let them sing songs of praise.
---
How Can It Be – Lauren Daigle
---
Instrumental Accompaniment
In the West, the majority of Christian denominations use instruments such as an organ, piano, electronic keyboard, guitar, or other accompaniment, and occasionally by a band or orchestra, to accompany the singing.
But some churches have historically not used instruments, citing their absence from the New Testament. During the last century or so several of these groups have revised this stance.
---
Psalm 121 Sons of Korah (All From Music Psalms)!
---
Contemporary Christian Music
From the latter half of the 20th century to the present day in Western Christendom, especially in the United States and in other countries with evangelical churches. Various genres of music originally often related to pop rock, have been created under the label of Contemporary Christian Music "CCM" for home-listening and concert use.
Called Christian pop or gospel in a generalized form, this is a relatively new musical movement and has now evolved into a large number of musical genres by region that comes in a Christian context.
This movement appeared as a form of evangelization for the young, but the style is best known and seen in the Evangelical or Protestant proselytizing movements, often using rhythms similar to those in secular music.
*Some of the above information is from Wikipedia
---
Related Pages Of Encouragement:
A Special Link for a Little Extra Encouragement 
---
Casting Crowns Praise You In The Storm
---
---
---
For Encouragement Call 1-800-633-3446 or Chat
---
Please contact us if you have any questions or comments or would just like some encouragement?
Christian music is not only enjoyable to listen to, but will also be able to speak to your everyday needs in your life, mainly our need for the Lord. ~

Bill Greguska
Psalm 96:1 Sing to the Lord a new song; sing to the Lord, all the earth.