Quotes To Inspire You!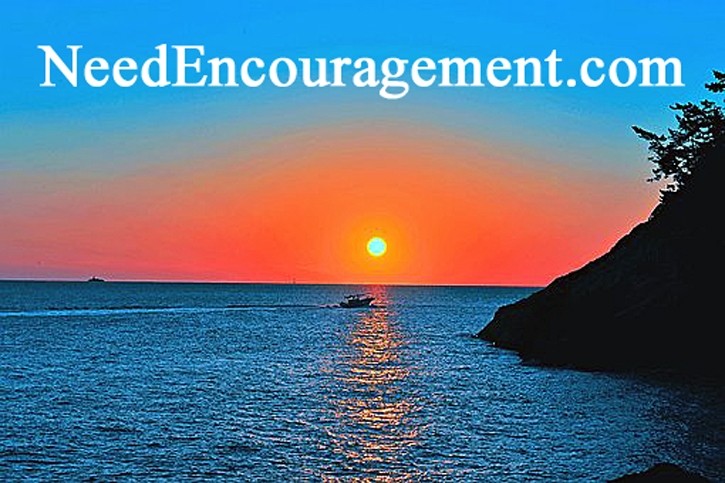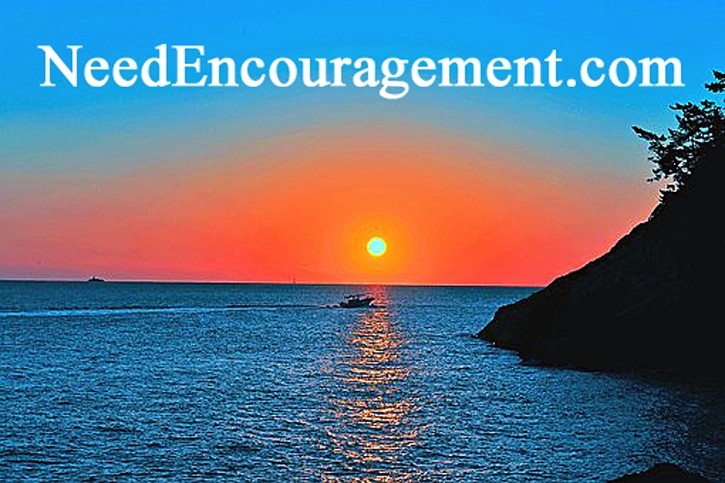 Please contact us if you have any questions or comments or would just like some encouragement?
An apt quotation is like a lamp which flings its light over the whole sentence. ~ Letitia Elizabeth Landon
Matthew 22:37-39  Jesus replied: "'Love the Lord your God with all your heart and with all your soul and with all your mind.' This is the first and greatest commandment. And the second is like it: 'Love your neighbor as yourself.'
You will discover many encouraging quotes that will make you think! Here are some encouraging scriptures about quotes that Jesus said.
Six Quotes To Emphasize The Scriptures
It is not how much we have, but how much we enjoy, that makes happiness. Charles Spurgeon

If you can't trust God, then who in the world can you trust? Bill Greguska

To accomplish great things, we must not only act but also dream, not only plan but also believe. Anatole France

A man must be big enough to admit his mistakes, smart enough to profit from them, and strong enough to correct them. John C. Maxwell

Talent is God-given.

Be humble

.

Fame is man-given. Be grateful. Conceit is self-given. Be careful. ~ John Wooden 
---
Famous Quotes Based On Christianity!
A fine quotation is a diamond in the hand of a man of wit and a pebble in the hand of a fool. ~ Joseph Roux
Ezekiel 16:44  "'Everyone who quotes proverbs will quote this proverb about you: "Like mother, like daughter."
---
All Quotes Need To Measured Against The Bible!
My dad had some famous quotes that he used to say to me to encourage me. One was, "When you do a job, do it good!  
Famous quotes or quotes from family or friends that have impacted your life are good for many reasons, one being that the quotation becomes easy to remember and put into practice more quickly.
My mom had some famous quotes to encourage me. One was, "Don't be afraid to ask questions. It is the only way you can learn!"
Both of my parent's quotes are alive in my heart and mind; those quotes are still valid today.
Allow some good Christian quotes to help you when you need them!~ Bill Greguska
---
Quotes To Inspire You!
Life isn't finding shelter in the storm. It's about learning to dance in the rain. ~ Anonymous


Worry does not empty tomorrow of its sorrow; it empties today of its strength. – Corrie Boom

One of the happiest moments ever is when you feel the courage to let go of what you can't change. ~ Anonymous

Don't ask why people keep hurting you. Ask yourself why you are allowing it to happen. ~ Anonymous


Don't walk behind me; I may not lead. Don't walk in front of me; I may not follow. Just walk beside me and be my friend. – Albert Camus

The ultimate measure of a man is not where he stands in moments of comfort and convenience but where he stands at times of challenge and controversy. – Martin Luther King Jr.

Unforgiveness is choosing to stay trapped in a jail cell of bitterness, serving time for someone else's crime. ~ Anonymous


It's not whether you got knocked down; it's whether you get back up. – Vince Lombardi

A ship is safe in harbor, but that's not what ships are for. – William G. Shedd

Remember the compliments you receive, forget the insults; if you succeed in doing this, tell me how. ~ Anonymous


Start with the end in mind. – Stephen R. Covey

The flower that blooms in adversity is the rarest and most beautiful of all. – Walt Disney

Write this down: My life is full of unlimited possibilities. – Pablo

Keep your old love letters, throw away your past bank statements. ~ Anonymous

When you truly love someone, you don't judge them by their past. You accept it and leave it there. ~ Anonymous

Don't be reckless with other people's hearts; don't put up with people who are reckless with yours. ~ Anonymous

The struggle you're in today is developing the strength you need for tomorrow. Don't give up! ~ Anonymous

For you to grow as a person, you have to be willing to accept change. ~ Anonymous


Too often, we underestimate the power of a touch, a smile, a kind word, a listening ear, an honest compliment, or the smallest act of caring, all of which have the potential to turn a life around. – Leo Buscaglia

Certain people no longer belong in your life, no matter how much you want them to. You know who they are. Let them go. ~ Anonymous


Replaying the past over and over again will only ruin your present. Let it go. A brand new future awaits. – Robert Tew

Focus on the awesome things in LIFE, count your blessings daily, and take the time to appreciate the simple things in life. ~ Anonymous

Give yourself a chance and always give back to others. – Pablo

Don't wait for the perfect moment. Take a moment, and make it perfect. ~ Anonymous

---
Encouraging Bible Quotes!
---
More Quotes To Inspire You!
If you're not getting paid to hate or be miserable, stop working for free! ~ Anonymous


You are today where your thoughts have brought you; you will be tomorrow where your thoughts take you. – James Allen.

Junk food isn't good for you, and neither are junk thoughts. – Robert Tew

The Four Agreements: 
1. Be impeccable with your word.
 2. Don't take anything personally. 
3. Don't make assumptions. 
4. Always do your best. – Miguel Ruiz 

Don't feed your mind with negative thoughts. If you do, you will come to believe them. – Catherine Pulsifer


Regardless of sunshine or rain, be thankful for another great day and treat life as the ULTIMATE Gift because it is! – Pablo Valle

When you begin to value yourself, others will also. How you handle yourself teaches others how to treat you. ~ Anonymous

Decide this minute, never again beg anyone for the love, respect, and attention you should be showing yourself. ~ Anonymous

Don't make someone your everything because when they leave, you'll have nothing left. ~ Anonymous

If you feed your faith, you'll starve your fear. ~ Anonymous

One of the best gifts you can give yourself is forgiving yourself. ~ Anonymous

If you raise your children to feel that they can accomplish any goal or task they decide upon, you will have succeeded as a parent, and you will have given your children the greatest of all blessings. – Brian Tracy


Remember, if you ever need a helping hand, it's at the end of your arm; as you get older, remember you have another hand: The first is to help yourself, the second is to help others. – Audrey Hepburn

There's a PURPOSE for every FAILED relationship. The purpose isn't to encourage you to lower your expectations but to raise your standards. ~ Anonymous


The secret to success is learning to go from failure to failure without loss of enthusiasm. – Winston S. Churchill

The journey of a thousand miles begins with a single step. – Laozi

Nothing lasts forever, not even your troubles. – Arnold Glasow

You might feel worthless to one person, but you are priceless to another. Don't ever forget your value. – Luan 

Twenty years from now, you will be more disappointed by the things that you didn't do than by the ones you did do. So throw off the bowlines. Sail away from the safe harbor. Catch the trade winds in your sails. Explore. Dream. Discover. – Mark Twain

Never allow loneliness to drive you back into the arms of someone you know you don't belong with. ~ Anonymous


If you wish to travel far and fast, travel light. Take off all your envies, jealousies, unforgiveness, selfishness, and fears. – Glenn Clark

Do not wait for leaders; do it alone, person to person. – Mother Teresa

Find your voice and inspire others to find theirs. Don't ignore that longing to make a difference. – Stephen Covey

We've all been hurt by words before, so think about how your words might affect someone before you speak. ~ Anonymous

Attitude, not Aptitude, determines Altitude. – Zig Ziglar

To be yourself in a world that is constantly trying to make you something else is the greatest accomplishment. – Ralph Waldo Emerson

Life is not measured by the number of breaths we take but by the moments that take our breath away. – Maya Angelou
---
Here Are Some Helpful Links:
---
---
Related Pages Of Encouragement:
A Special Link for a Little Extra Encouragement
---
Quotes About Encouraging Others:

Happiness is a bottle of perfume you cannot pour on others without getting a few drops on yourself. – Ralph Waldo Emerson

I believe that every human mind feels pleasure in doing good to another. ~ Thomas Jefferson

The greatest gift that you can give to others is the gift of unconditional love and acceptance. ~ Brian Tracy
---
---
---
For Encouragement Call 1-800-633-3446 or Chat
---