Testimonies Will Encourage Your Faith!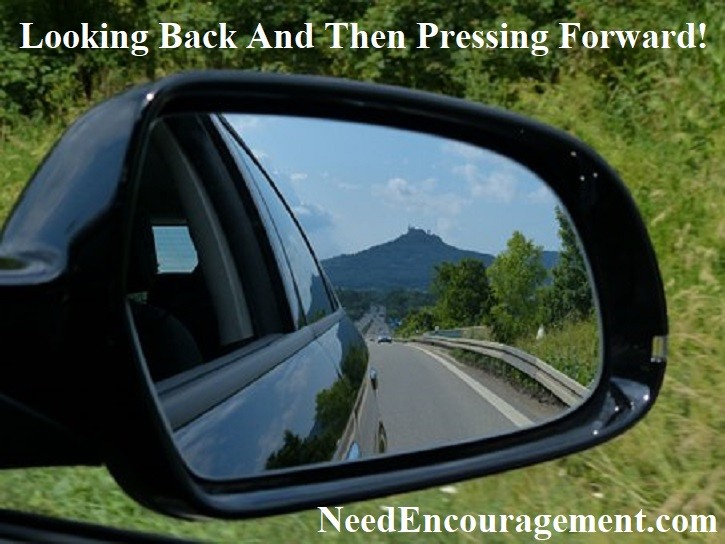 Please contact us if you have any questions, comments, or encouragement.
People can argue about the Bible, and some do just that. Although when you and I share our story (testimony), there can be no argument about that. For example, the Lord has delivered me from bondage to a drug and alcohol problem I wrestled with for many years. But when I realized I needed help and turned to God, He answered my prayer, even before I was clean and sober since June 25, 1986. God has been with me despite the many wrong choices in life I have made. That is my brief testimony, and nobody can argue with me about it because it happened in my life.
When you and I share the good news about how God has delivered us from our troubles and pain and how God has influenced our life, it encourages others in their life as well as strengthens our faith in God. I encourage you to ask other people for their testimony and listen closely. Also, share what God has done in your life; you never know how your testimony can influence and motivate someone else in their walk with God! ~ Bill Greguska
John 13:34-35   "A new command I give you: Love one another. As I have loved you, so you must love one another. By this, everyone will know that you are my disciples if you love one another."
---
How Should We Share Our Testimonies With Others?
---
Encouraging Testimonies:
---
My Personal Testimony Of My Faith In Jesus Christ
I first heard of Jesus Christ when I was about seven years old. My parents took me to church every weekend and even put me in a church school to instruct me, where some of my faith fundamentals developed. My faith in God was very frustrating because I learned what was correct and acceptable, but it was still sometimes hard to live it out. Then while growing up, the Lord allowed multiple difficulties, such as a drug and alcohol problem, homelessness, and problems with the law, to ultimately understand how deep of a need I had for God through these challenging times I got myself in. 
---
Alcohol And Drugs Were My Thorns In My Side!
There then was a period when I got serious about my faith because God orchestrated that I would end up in long-term drug and alcohol rehabilitation for two years, during which I got the help I needed. I attended AA and NA for about ten years, yet even though it helped me, I found Elmbrook church, which caught my eye through their open basketball program. Back then, Basketball was fundamental to me and was the carrot that got me into the church again in 1989, shortly after I got out of long-term treatment. 
---
God Freed Me From My Spiritual Bondage On June 25th, 1986
The church took me in and helped me grow as a Christian under Stuart Briscoe and the rest of the staff. I even got a job at Elmbrook as a custodian for four years. The seeds of faith were planted, and my roots were more noticeable through the things I learned in God's word over the years. The experiences that God allowed in my life, both good and bad, gave me the awareness of my urgent need for God in my life! The rest of my story is a series of ups and downs, but God was in my life this time, directing me and teaching me how to love Him, love others, and enjoy myself. My born-again faith started on June 25, 1986, when I finally gave up drugs and alcohol, giving me a new opportunity to live my life for Jesus Christ. 
---
God Put Strong Christians In My Life!
My life has not magically become perfect or even easy because I have become a Christian. And yes, I still sin, but since I accepted Jesus Christ as my Lord and Savior, I know my sins are now and always forgiven. My love for God for what he has done for me inspires me not to want to sin, but my sinful nature makes that impossible for me to do, yet as I walk with the Lord, I know he is with me and guides me on the high road and through the narrow gate. God has blessed me with some key people to help me, such as Ron and Sue Sauer, Mark Mallwitz, and others. Since I am so grateful, I find it hard to understand how much God loves me. I know who created me and why I am here on earth, and I have a purpose to love and honor God and love others because God has loved me first. I have the assurance that He will never leave or forget about me because He loves me, and I love Him and want to serve Him out of gratitude for what He has done for me. ~ Bill Greguska
---
Do You Care Enough To Preach The Truth?
---
Write down the details of how you came to trust in Christ to save you.

Who told you about Jesus Christ?
What events led up to your trusting or believing in Christ?

When did you first trust and believe in Christ?

Where were you when you first believed?

How has faith in Christ been a blessing to you?

Next, write this out to flow well as a story. Try to be as concise as possible. As a goal, shorten your testimony so that it can be shared in two or three minutes or less. Ensure that you have included the appropriate Scriptures in your testimony.

When you share your story, other people can be inspired because of it.11-Year-Old You can also be inspired by their stories too! 
---
One of the best ways to encourage another person is to briefly share what God has done for you in your life so that they can relate to you, which would be a source of encouragement. I would warn you not to use the Bible as a hammer to beat over their head to shame them, but rather show them how to live a better life and express what God has done for you, hopefully pointing them to want to know God more intimately.
When I talk to someone about my faith in God or life, I usually give the person one of my NeedEncouragement.com business cards. I do not know how many people my cards affect positively, but I am sure God uses them to point people to Himself! 
---
You will see that when you share your story or try to encourage another person,  you will find that you will be helped yourself. You will begin to enjoy assisting others because I have found the truth. 
When I help others, I feel that I have helped a fellow human being with a bit of effort, allowing God to work through me.

As I encourage others, I feel I get a sense of encouragement. I have often been down, but when I try to help others, it seems to lift me right back up.
---
A Young Boy And His Joy For
Jesus Christ!
---
Some Specific Scriptures To Encourage You:
Luke 8:39 ESV
Return to your home, and declare how much God has done for you." And he went away, proclaiming throughout the whole city how much Jesus had done for him.
2 Timothy 1:8 ESV 
Therefore do not be ashamed of the testimony about our Lord, nor of me his prisoner, but share in suffering for the gospel by the power of God,
Revelation 12:11 ESV
And they have conquered him by the blood of the Lamb and by the word of their testimony, for they loved not their lives even unto death.
Psalm 66:16 ESV 
Come and hear, all you who fear God, and I will tell what he has done for my soul.
1 John 5:11 ESV 
And this is the testimony that God gave us eternal life, and this life is in his Son.
Matthew 5:16 ESV 
In the same way, let your light shine before others, s that they may see your good works and give glory to your Father who is in heaven.
2 Timothy 1:8-9 ESV 
Therefore do not be ashamed of the testimony about our Lord, nor of me, his prisoner, but share in suffering for the gospel by the power of God, who saved us and called us to a holy calling, not because of our works but because of his own purpose and grace, which he gave us in Christ Jesus before the ages began,
1 John 5:10 ESV 
Whoever believes in the Son of God has the testimony in himself. Whoever does not believe God has made him a liar because he has not believed in the testimony that God has borne concerning his Son.
---
---
For Encouragement, Call 800-633-3446 or Chat
---