Topics For Encouragement!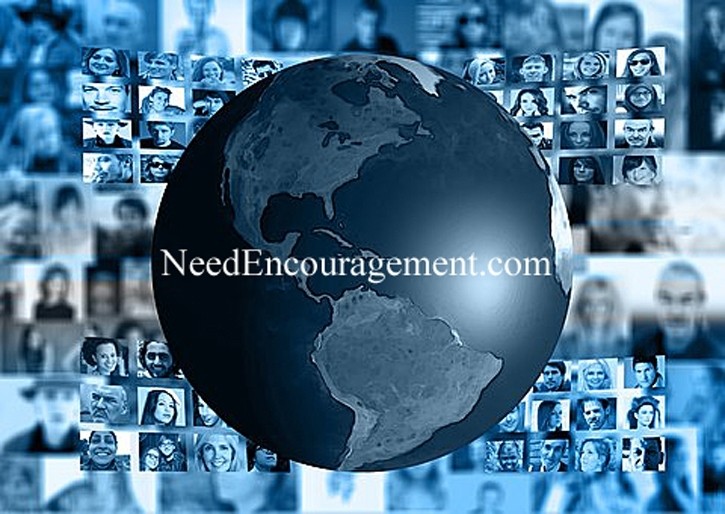 Please contact us if you have any questions or comments or would just like some encouragement?
I have this feeling that as time goes on, we're not getting any more civilized, and we should be. We're still running around like the days of Genghis Khan. There are so many important, better things to do, and we need to encourage people to reach into the brighter side of humanity and not encourage people to continue to glorify the darker side. ~ Ben Carson
I look at it that a person generally looks at life as a glass half empty or a glass half full, I figure it takes at least the same amount of energy to think of things in a positive way that it would take to look at all the negative things in the world. I found out it is best not to watch the news on TV every night (maybe once a week or so) because it is packed with negative and depressing news each night, some of it based on political agendas. We need to guard our eye gates as well as our ear gates and to be more concerned about seeking after the truth found in God's word. ~ Bill Greguska.
There are many topics for encouragement in our society that could use some help! What issues would encourage you? Here are some encouraging scriptures concerning encouragement.
Proverbs 3:5-6 Trust in the Lord with all your heart and lean not on your own understanding; in all your ways, submit to him, and he will make your paths straight.
---
Topics For Encouragement!
Here are topics for the encouragement to lift your spirits and encourage you.  Find many topics for encouragement here to help you see things from a biblical point of view. Learn from both links and text on this page.
There are things in each one of our lives, questions that need to be answered. On this page, you will discover many different topics for encouragement. If you take time to watch the news on TV, or read in the newspaper, or on the internet or hear it on the radio, you are fed so much negativity, and it influences your life in the same negative way.
I remember back in Sunday school, and they used to say that we ought to guard our eye gates and our ear gates from the things we ought not to see or hear.  I hope that the information will help you with a better Biblical point of view that our media does not share with us. ~ Bill Greguska
---
The List Of Topics For Encouragement:
---
Here Are Some Helpful Links:
---
Topics From Hope For The Broken Hearted Ministry
The above information is from Gotquestions.org.
---
---
---
For Encouragement Call 1-800-633-3446 or Chat
---