Do You Want To Have A Good Marriage?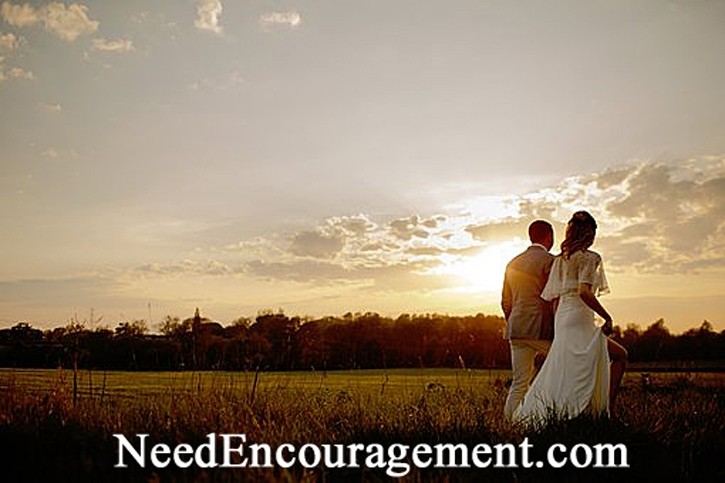 Please contact us if you have any questions or comments or would just like some encouragement? 
Every good relationship, especially marriage, is based on respect. If it's not based on respect, nothing that appears to be goodwill lasts very long. ~ Amy Grant
A good marriage needs to be worked on each day compared to a wedding that is just one day! Here are some encouraging scriptures about having a good marriage.
Many People Spend More Time in Planning The Wedding Than They Do in Planning The Marriage. ~ Zig Ziglar
Ephesians 5:24-25  Now, as the church submits to Christ, so also wives should submit to their husbands in everything. Husbands, love your wives, just as Christ loved the church and gave himself up for her.       
1 Corinthians 16:14  Do everything in love.
Here Are Some Helpful Links:
---
Prayers For Victory In Your Marriage! Tony Evans
---
Remember, Every Marriage Still Has 2 Sinners Involved!
Good Marriage = Commitment + Communication + Cooperation, with Love!
What makes for a better relationship with your spouse? Don't forget these essential keys to a healthy marriage: faith, hope, love, trust, and honesty. Having faith and love for God will direct the course of your relationship and put your spouse's needs ahead of your own. 
Bottom line, what makes for a healthy relationship? Your love for your spouse should be your greatest love only behind that of Jesus Christ. Other important factors, such as I would refer to them as the 3-C's -Commitment, Communication, Cooperation added to a solid base foundation of Faith / Love / and Honoring God you will be on the right road!
There are a few ways to learn the keys to a good marriage, and I feel that whatever it takes for you to discover them is what matters. On the one hand, you may want to talk to couples that have been married for 50 years to find out their secrets to success. On the other hand, you can learn from people who did not have a successful marriage for whatever reason and learn from them.
There is benefit from learning from what did work, and there is also benefit from other people's mistakes. There are also books you can read to learn more keys to healthy relationships. But whatever you do, be proactive and put effort into your marriage, or your marriage will not be what you hoped for or would like it to be. ~ Bill Greguska
---
Marriage Video Topics
---
Related Pages Of Encouragement:
A Special Link for a Little Extra Encouragement
---
Some Keys To What Makes A Good Relationship? 
Love your spouse in the same manner as you would want to be loved.

To have a lasting marriage, it is essential to get premarital counseling. Couples who get communication training before marriage are more likely to be happily married many years later.

It is also imperative to keep in mind that couples who play together, pray together, stay together. Couples that share a hobby or interest have lower divorce rates than those who don't.

Faith, hope, love, trust, and honesty are indispensable in discovering your keys to a better relationship. Without trust and honesty, marriage does not have much to be built on that will last.

Individual acts of kindness and sacrificial acts of love sprinkled in the relationship help keep the connection alive and healthy.

Learn to be able to laugh with your spouse.

Don't stop here; do some of your homework to find more keys of your own to your successful relationship.
---
---
---
For Encouragement Call 1-800-633-3446 or Chat
---