Are You A New Believer? Welcome!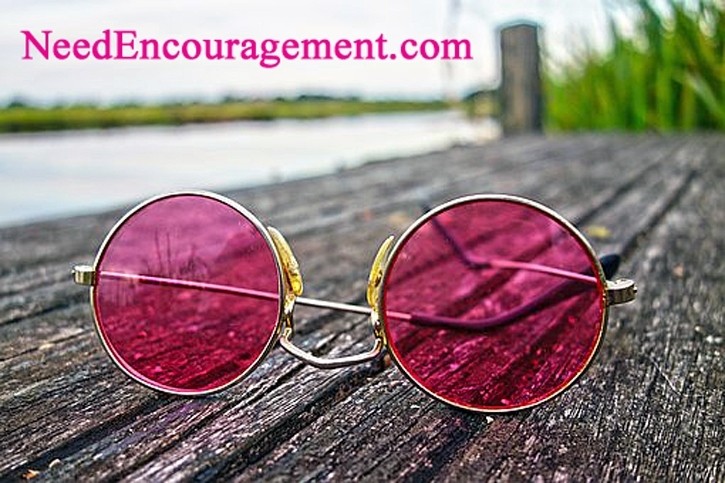 Please contact us if you have any questions, comments, or encouragement.
When I was a new believer, I had a lot of questions which is a good thing. If you are just now believing in Jesus Christ as your Lord and Savior, I encourage you to do the same thing. There is no such thing as "Dumb" questions, just questions that have not been answered yet. My mother use to tell me that if I did not know something, I was to ask questions, that wisdom she shared with me has been a big help in my Christian life to this day. God's word from the Bible has the answers, yet it can also be good to talk to a pastor or an established Christian.
When a person becomes a new believer, there is a danger that they see things through rose-colored glasses. Being a new believer does not mean all your problems will go away, but it does say God will always be with you from now on and through eternity! I encourage new believers to pray each day, read their Bible, fellowship with other believers, follow the teachings of Jesus, confess their sins, and witness their faith to others. ~ Bill Greguska
Acts 8:15 When they arrived, they prayed for the new believers there that they might receive the Holy Spirit.
---
New Believer, Now What Do I Need To Do?
---
Who Is Jesus? What Did He Accomplish In His 3-Year Ministry?
Jesus had no servants, yet they called Him Master.

Had no degree, yet they called Him Teacher.

He Had no medicines, yet they called Him Healer.

Had no army, yet kings feared Him.

He won no military battles, yet He conquered the world.

He committed no crime, yet they crucified Him.

He was buried in a tomb, yet He lives today.
---
Stay Close To God As A New Believer And Always!
Do you want to be a new believer in Jesus Christ and know what to do next? Let us help shed some light on this subject. You must first understand that God created you for his pleasure and purpose with Him and for us to live for Him freely. The problem is that sin prevents us from having a relationship with God, but God made the ultimate sacrifice to bridge us back together with God.  Once you believe that Jesus rose from the grave, you ask Him to be the Lord of your life, help you with your decisions, and guide your behavior. The more you learn about Jesus from the Bible, the more you become like Him. Ask Him to be your Lord and Savoir, that you are not perfect, ad that you are ready to follow Him.
---
If your intention for coming to Christ is to get a better marriage, become successful, or have better self-esteem, don't make that the reason. Suppose we do not intend to take the Christian life seriously or plan only to make Christianity something to meet an obligation by adding church attendance on Sundays. Then continuing in the sins that have damned us to Hell, if we have no intention of serving the One who offers us eternal life, then, by all means, do not make a pretense of coming to Christ. But, if we understand that there is nowhere else we can go to have eternal life but to the Lord Jesus Christ, go to Him! We must realize that we must turn from our lying, lust, thievery, and rebellion, then go to Him by all means! If we understand that He was our substitute and sacrifice for our sins, come to Him! If we know that our life is no longer our own and that He has bought us with the price of His blood, we need to come to Him while there is still time! He will not cast us out. He will not turn away our desire to be right with Him.
---
Social Media Or Get On Our Email List. Each week you will receive uplifting emails of encouragement. Please feel free to forward them to your friends and sign up. If we have encouraged you in any specific way, please spread the word on social media!
For More Encouragement Call 1-800-633-3446 or Chat
---
As A New Believer, You Need To Know This!
What do I need to do next? I want to encourage you in your new step of faith. It is wise to find a Bible-believing church to attend and get someone to help walk with you with your growing confidence, a pastor or an older believer who can help you. I can not promise you that everything in your life will be perfect now. But I can promise you that now you have a heavenly Father.  Who loves you and wants the best for your life. He will never leave you or forsake you! You will like to learn more about Jesus and what He wants from you and your life. It is a journey that never ends until we meet Him in heaven one day.~ Bill Greguska
---
Here Are Some Helpful Links:
---
The Holy Spirit Can Give You A New Fresh Start?
John 4:40-41 So when the Samaritans came to him, they urged him to stay with them, and he stayed two days. And because of his words, many more became believers.
---
Here is a suggested prayer if you want to receive God's forgiveness and wa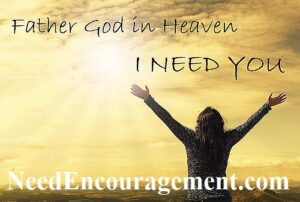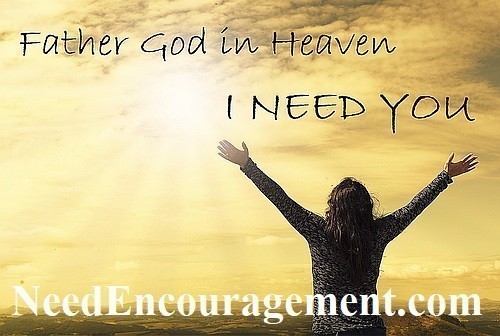 lk with Him daily. If this prayer shows your heart's desire, you can go ahead and pray it now. Jesus Christ will come into your life, just as He promised. He will bring His peace and hope.
Lord Jesus, I want to have you in my life. Thank you for dying on the cross for my sins. I open the door of my life to you and ask you to come in as my Lord and Savior. Please direct my life. I thank you for forgiving my sins and giving me eternal life. Make me the kind of person you want me to be. Amen. 
Your problems will not automatically disappear, but you will be guaranteed that God's Holy Spirit will always be with you, giving you strength and wisdom for all your problems until you die. Please contact us if you say this prayer, and we would love to congratulate you on making the most significant decision of your life!
---
What Is The Difference Between Religion And Relationship With God?
We all have a conscience that God provided when He created us. God does not want us to be like robots and be programmed to love Him; instead, He gives us free will to choose good instead of evil! There is a vast difference between being religious and having a relationship with Jesus Christ. Start to take your faith more seriously and live it out each day, don't just by playing church on Sunday! You can follow the crowd and do what feels right; you can follow the desires of your flesh. But do not say I did not warn you when your life falls apart, and you find yourself lost. My life fell apart when I was 26 years old, and I hit bottom before I realized how much I needed God.
---
Some Of Those Possible Concerns
First, and of primary concern — do you have "assurance" of your salvation? The Bible says to "make your calling and election sure" 2 Peter 1:10, so let's go through a short "checklist" to make sure that you are saved:
 Are you aware that God became flesh in the person of Jesus Christ 1 Timothy 3:16, and that he died for the world's sins?

Did your sin bring you to the need for Jesus Christ to be your Savior?

Did you "repent" and put your faith in Jesus?

Are you convinced that He suffered and died on the Cross and rose again on the third day? God acquits us from the Courtroom of Eternal Justice. Because Jesus Christ paid our fine. We are "justified" (made right with God) by His suffering and death. The resurrection of Jesus Christ was God's seal of approval that His precious blood was sufficient to pay the penalty.
---
Some Specific Scriptures To Encourage You:
Ephesians 2:8-9 ESV
For by grace you have been saved through faith. And this is not your own doing; it is the gift of God, not a result of works, so that no one may boast.
Titus 3:5 ESV 
He saved us, not because of works done by us in righteousness, but according to his own mercy, by the washing of regeneration and renewal of the Holy Spirit,
Galatians 3:27 ESV 
For as many of you as were baptized into Christ have put on Christ.
John 3:16 ESV 
"For God so loved the world, that he gave his only Son, that whoever believes in him should not perish but have eternal life.
Revelation 3:20 ESV 
Behold, I stand at the door and knock. If anyone hears my voice and opens the door, I will come in to him and eat with him, and he with me.
1 John 2:2 ESV 
He is the propitiation for our sins, and not for ours only but also for the sins of the whole world.
2 Peter 3:9 ESV 
The Lord is not slow to fulfill his promise as some count slowness, but is patient toward you, not wishing that any should perish, but that all should reach repentance.
James 4:7 ESV 
Submit yourselves therefore to God. Resist the devil, and he will flee from you.
Hebrews 10:24-25 ESV 
And let us consider how to stir up one another to love and good works, not neglecting to meet together, as is the habit of some, but encouraging one another, and all the more as you see the Day drawing near.
Hebrews 4:12 ESV
For the word of God is living and active, sharper than any two-edged sword, piercing to the division of soul and of spirit, of joints and of marrow, and discerning the thoughts and intentions of the heart.
2 Corinthians 5:17 ESV 
Therefore, if anyone is in Christ, he is a new creation. The old has passed away; behold, the new has come.
Romans 12:1-2 ESV
I appeal to you therefore, brothers, by the mercies of God, to present your bodies as a living sacrifice, holy and acceptable to God, which is your spiritual worship. Do not be conformed to this world, but be transformed by the renewal of your mind, that by testing you may discern what is the will of God, what is good and acceptable and perfect.
Romans 10:9-10 ESV 
Because, if you confess with your mouth that Jesus is Lord and believe in your heart that God raised him from the dead, you will be saved. For with the heart one believes and is justified, and with the mouth one confesses and is saved.
Romans 5:8 ESV 
But God shows his love for us in that while we were still sinners, Christ died for us.
---
---
For Encouragement, Call 1-800-633-3446 or Chat
---