What Can You Do To Improve Your Life?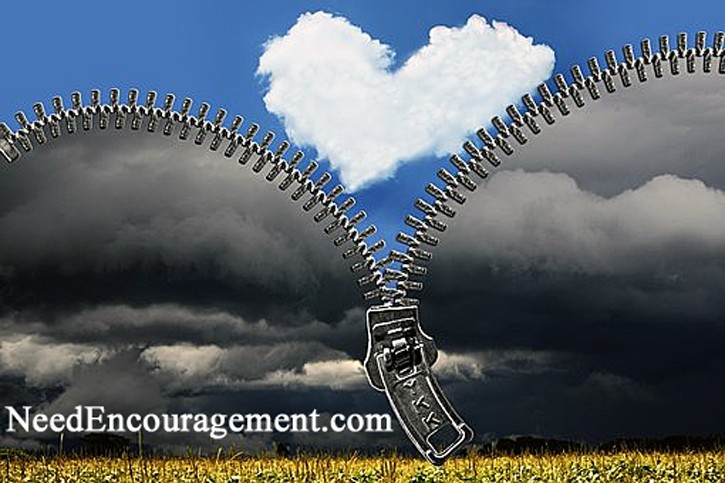 Please contact us if you have questions or if you need some encouragement.
Improve your life by taking an inventory of how you have lived so far and reflecting on the incredible transformation that awaits when you choose to honor the Lord. Picture a life filled with Godly blessings, where your focus shifts from the troubles of this world to the abundance that God provides. While sin may offer fleeting pleasure, be aware that the devil will cunningly try to derail you with enticing promises veiled in pain. However, if you steadfastly follow God's path, it is undeniably the wisest and most practical way to improve your life – everything else will fall into place as ordained by Him. In other words, we need to get right with God.
Love God wholeheartedly and extend love even towards those who might seem unlovable or act as enemies; treat them as you wish for yourself to be loved. Resist chasing after worldly riches because just like He takes care of birds in fields, rest assured that God will provide for all your needs too. Cultivate humility and find joy amidst challenges while swiftly forgiving others without clinging onto resentment. Hold every person and thing with an open palm unto the Lord since it is His prerogative to give or take away according to His divine plan. Blessed is His name! Seek out goodness in others; let honesty, love, and compassion guide your actions as you strive daily to strive to be more like Christ himself, and less of the sinner we truly are. ~ Bill Greguska
Job 22:21  "Submit to God and be at peace with him; in this way, prosperity will come to you.
---
Improve Your Life By Setting Yourself Free!
---
Here Are Some Helpful Links:
---
Improve Your Life! Check Out Your Physical Health!
If you want to improve your life, take your concerns to God. Ask Him for His direction and wisdom.  Jeremiah 29:11 says, "For I know the plans I have for you," declares the Lord, "plans to prosper you and not to harm you, plans to give you hope and a future." As you begin to know Him, He'll show you His plan to improve your life. Do you want to take some positive steps toward improving your life? You have come to the right place.  
If you know Jesus Christ as your Lord and Savior, your life is on the right track, yet do not let yourself think that your life will be all of a sudden made simple. To improve your life, you need to eliminate some things, such as (sins, bad habits, addictions, and bad attitudes, to name a few). You will need to add to your life things such as (Love, wisdom, patience, compassion for others, and self-discipline, to name a few). With these principles, you are ~ Bill Greguska.
---
---
Improve Your Life By Finding Your Purpose!
---
20 Things To Do To Improve Your Life!
Drink plenty of water.

Eat breakfast like a king, lunch like a prince, and dinner like a beggar.

Eat more foods that grow on trees and plants and eat less food that manufacturing companies manufacture.

Live with the 3 E's – Energy, Enthusiasm, and Empathy.

Make time to pray.

Play more games.

Read more books.

Sit in silence for at least 10 minutes each day.

Sleep for 7 hours each night.

Take a 30-minute walk daily. And while you walk, smile!

Don't compare your life to others. You have yet to learn what their journey is all about.

Eliminate negative thoughts and things you cannot control.

Invest your energy in the positive and in the present moment.

Don't overdo it. Know your limits.

Don't take yourself so seriously. No one else does.

Don't waste your precious energy on gossip.

Dream more while you're awake!

Envy is a waste of time. You already have all you need.

Forget issues of the past. Don't remind your partner of their past mistakes; that will ruin your present happiness.

Life is too short to waste time hating anyone. Don't hate others.
Sent to me from ~ Brian Larson
---
Focus On

The Solutions

Instead Of The Problems!
We suggest you make time to be alone with God and your thoughts and cry out to God for his help, no matter what that means to you. Pray to God for wisdom to know what to do, strength, and perseverance to work it out to completion. Do not think that you can improve your life all on your efforts, for you will find that any success would be short-term done that way.
Instead, include God in your plans and seek him in all your steps. It is critical to want to improve your life; you need to reflect and take an inventory of it to understand the strengths and weaknesses that you need to deal with. Your list does not have to be incredibly profound and gut-wrenching, but it does need to open up your eyes to see where you need to go to improve your life.
---
Get 100% Honest With Yourself And Someone Else!
Starting by being prepared to take an honest inventory of good and evil, strengths and weaknesses, and successes and failures will help you jump from where you are today to where God wants you to be tomorrow. While seeking help with your problems, remember to encourage others! Many people overlook opportunities to encourage someone else. When you encourage others, you will see your issues begin to fade! Finally, we invite you to speak to a pastor or a close Christian friend that could help keep you accountable for your goals.
---
Some Specific Scriptures To Encourage You:
Ephesians 4:29 ESV
Let no corrupting talk come out of your mouths, but only such as is good for building up, as fits the occasion, that it may give grace to those who hear.
Matthew 7:7 ESV
Ask, and it will be given to you; seek, and you will find; knock, and it will be opened to you.
Exodus 4:11 ESV
Then the Lord said to him, "Who has made man's mouth? Who makes him mute, or deaf, or seeing, or blind? Is it not I, the Lord?
Revelation 14:12 ESV
Here is a call for the endurance of the saints, those who keep the commandments of God and their faith in Jesus.
Hebrews 10:26 ESV 
For if we go on sinning deliberately after receiving the knowledge of the truth, there no longer remains a sacrifice for sins,
2 Timothy 2:16 ESV 
But avoid irreverent babble, for it will lead people into more and more ungodliness,
Ephesians 5:4 ESV 
Let there be no filthiness nor foolish talk nor crude joking, which are out of place, but instead, let there be thanksgiving.
Ephesians 4:28 ESV 
Let the thief no longer steal, but rather let him labor, doing honest work with his own hands, so that he may have something to share with anyone in need.
1 Corinthians 6:19 ESV 
Or do you not know that your body is a temple of the Holy Spirit within you, whom you have from God? You are not your own,
1 Corinthians 6:18 ESV 
Flee from sexual immorality. Every other sin a person commits is outside the body, but the sexually immoral person sins against his own body.
---
---
For Encouragement, Call 800-633-3446 or Chat
---