If You Don't Have A Budget Yet!
Plan A Budget Today!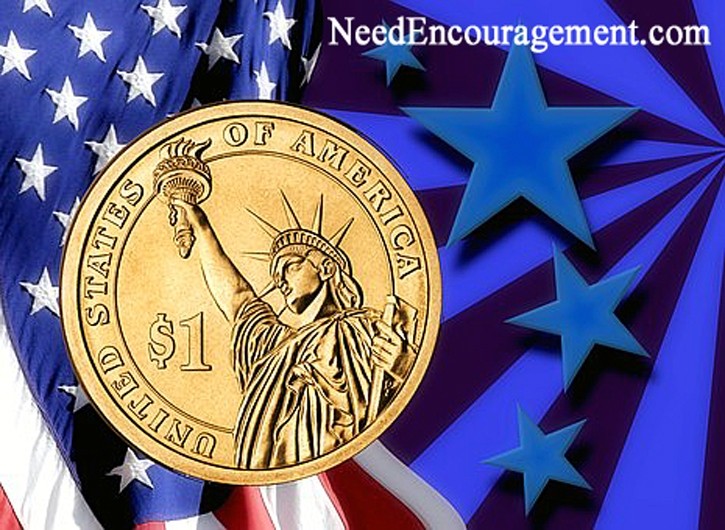 Please contact us if you have questions or if you need some encouragement.
Planning a budget may seem daunting at first, but trust me, it's not that hard! The key is simply taking that initial step and getting started. Once you do, you'll realize that maintaining your budget becomes a breeze. As a parent, I have always emphasized to my children the importance of understanding when to spend and when to save. In most cases, adopting a saving mentality is beneficial in the long run. Additionally, it's crucial to consider what we truly need and how our spending choices can benefit ourselves and others alike. A well-structured budget helps us identify what we cannot afford; however, it ultimately falls upon us to adhere to this financial plan. With practice and determination, planning a budget will become second nature for you. Over time, these habits will prove invaluable as they enable you to navigate your finances with ease and confidence. So go ahead – take charge of your financial future by embracing the art of planning a budget!
You will discover that it is not that hard to plan a budget. The thing is just to get started! But once you get it going, then it just takes maintenance to keep it going! I told both of my kids that there is a time to spend and a time to save, most of the time it's best to have the mentality to save. There is also time to think about what you need and how it can benefit you and others. A budget tells us what we can't afford, but we are the ones that need to follow the budget. Once you get the hang of it, it will be second nature for you, and the habits that you build will help you navigate your budget.  ~ Bill Greguska
1 Timothy 6:10  For the love of money is a root of all kinds of evil. Some people, eager for money, have wandered from the faith and pierced themselves with many griefs.
---
Develop And Plan A Budget To Get Organized!
---
If You Do Not Plan A Budget, And Your Thinking Patterns Look Like:

See it

Want it

Desire it

Need it

Buy it

I am not satisfied
---
Plan A Budget Or Plan To Fail!
If you plan a budget, you will be delighted you did! A designer can plan a budget, sit down, calculate your spending and compare it to what you earn. Setting aside 10% for savings and 30% for housing is a good start. I am sure you have asked yourself, why bother to prepare a budget at this point in life? I have both lived without a budget plan, and also, I have lived with one. Without some system, all the encouragement you want will not help that much. Without any doubt or hesitation, planning a budget is much wiser and more straightforward than leaving things up to chance!
Plan a budget. Learn much you have and how much you can spend. Without a plan, you have no idea where your money You could consider different types of budgets, using envelopes for each category of spending, using a notebook, writing down a spending topic on each paging
 topic, and updating it each time you pay a bill in the mail with a check.
You can plan a budget on your computer, but whatever you decide to do, make sure you are keeping track of your finances in some way or another. ~ Bill Greguska
---
How to Get Out of Debt Using a Debt Snowball
With all those payments going out each month, there's nothing left for you. To get out of debt, you've got to change your habits. Create margin. Earn extra income. Live on rice and beans. You can be debt-free. We'll show you how.
1) List in order cure-all from the smallest total payoff balance to the largest.
Don't worry about the interest rate; two debts have a similar payoff balance. In that case, pay off the one with the highest interest rate first.

2) Get your debt snowball rolling by paying as much as possible on the smallest balance.
Only make minimum payments on all the other debts and put everything you can into the first debt. When you knock one out, cross it off. Doing this will show you how close y becoming debt-free and keep you fired up!

3) Once you've paid something off, move on to the next debt on the list.
As the payments roll over, watch how fast your payoffs grow. You can be out of debt sooner than you think.

DaveRamsey.com
---
Plan A Budget, And Get A Grip On Your Money!
---
Here Are Some Helpful Links:
---
 When You Plan A Budget, You Plan To Succeed!

Plan a budget with wisdom found in the Bible!
---
How To Do A Budget By Percentages!
---
How To Spell "Thanksgiving" Concerning Money?
T

ransfer ownership back to God Colossians 1:16-17, 1 Chronicles 29:11-12
H

umbly adjust your lifestyle to live below your means Proverbs 21:20, Deuteronomy 25:13, 1 Peter 5:5-7
A

void or eliminate growing indebtedness Proverbs 22:7, Deuteronomy 28:15, Deuteronomy 28:43-44, Ezekiel 28:17:18
N

avigate away from financial temptations Psalm 119:36-37, Titus 2:12, Romans 13:14
K

now your financial status and goals PProverbs27:23-24, Proverbs 21:5
S

hare with people in need Proverbs 22:9, James 1:27, 2 Corinthians 9:9
G

ive to God first as your highest financial priority 1 Kings 17:13-16 Deuteronomy 14:22-23, 2 Corinthians 8:7
I

nvolve yourself in productive work, Proverbs. 10:4, Proverbs 13:4, Matthew 6:33, 2 Thessalonians 3:9-13
N

ever be dishonest Proverbs 13:11, Proverbs 20:17, Proverbs 10:2, Ephesians 4:28
G

ain Biblical understanding of Psalm 119:11, 2 Chronicles 26:5, 2 Timothy 3:16-17
---
Are You Prepared To Manage The Lord's Money 
People are highly interested in cash. Money is useful. How much do we know about money and its impact on our situations? How prepared are we to manage it? Are you ready to be responsible for planning a budget?
We have to be aware that the usefulness of money doesn't explain our behaviors regarding cash, For Example: wanting more and sacrificing to do so.
1 Timothy 6:6-10

But godliness with contentment is of great gain.

7 For we brought nothing into the world, and we can take nothing out of it. 8 But if we have food and clothing, we will be content. 9 Those who want to get rich fall into temptation and a trap and into many foolish and harmful desires that plunge people into ruin and destruction. 10 For the love of money is the root of all kinds of evil. Some people, eager for money, have wandered from the faith and pierced themselves with many griefs.
Work Diligently as unto the Lord Colossians 3:23-24  Whatever you do, work at it with all your heart, as working for the Lord, not for human masters, since you know that you will receive an inheritance from the Lord as a reward. It is the Lord Christ you are serving. 
Click here for a free spreadsheet budget calculator to a budget calculator that will help you with your budgeting.
---
Additional Things To Consider When You Plan A Budget:
Stress is a serious matter and should never be taken lightly; financial problems can be one of the leading causes of stress.

Regarding your finances: Ensure you and your spouse are on the same page (the same personal financial statement and budget).

You both need to know: Where are you financially? Where do you want to be? How are you going to get there? 

It is OK for one of you to be responsible for balancing the checkbook and paying the bills. Just do so with the understanding and knowledge of both.
---
Plan A Budget And Keep It Simple As Possible!
Give to charities, and churches, others in need 10%

Save in the bank or mutual fund 10%

Live on each month at 10%
Proverbs 6:6-8 Go to the ant, you sluggard; consider its ways and be wise! It has no commander, no overseer or ruler, yet it stores its provisions in summer and gathers its food at harvest.
---
Strategy To Pay Down Your Debt:
Rank all debt to the amount due

Pay the minimum on every debt except the debt in position number 1 – for this debt, pay the minimum plus whatever additional funds you have available.

Adjusting your spending plan 

Increase your income 

Reduce your spending
---
What's The Fastest Way To Pay Off Debt?
---
The Bible Serves As A Crucial Guidebook
Which offers principles on how to not only acquire wealth but also increase it through the power of investment.
1.) "Invest in seven ventures, yes, in eight; you do not know what disaster may come upon the land." – Ecclesiastes 11:2
2.) "Sow your seed in the morning, and at evening let your hands not be idle, for you do not know which will succeed, whether this or that, or whether both will do equally well." – Ecclesiastes 11:6
3.) "Dishonest money dwindles away, but whoever gathers money little by little makes it grow." – Proverbs 13:11
4.) "The plans of the diligent lead to profit as surely as haste leads to poverty." – Proverbs 21:5
5.) "Invest your money in foreign trade, and one of these days you will make a profit." – Ecclesiastes 11:1 (CEV)
6.) "But remember the Lord your God, for it is he who gives you the ability to produce wealth." – Deuteronomy 8:18
7.) "In all toil there is profit, but mere talk tends only to poverty." – Proverbs 14:23
8.) "Lazy hands make for poverty, but diligent hands bring wealth." – Proverbs 10:4
9.) "Those who work their land will have abundant food, but those who chase fantasies have no sense." – Proverbs 12:11
10.)  "Be diligent in these matters; give yourself wholly to them, so that everyone may see your progress." – 1 Timothy 4:15
Hope these verses have empowered you to manage your money better.
---
Love Of Money
(This section is from The Book I wrote)
Lord, I need to remember that money is a tool, it is not my god. When people lust over money and treat it as more important than it was meant to be, problems start. I can be thankful for what money enables me to do, where it can help me go, and what it provides for me to eat, but when it gets out of balance, I run into trouble. I believe that contentment is the antidote for lusting over money.  I had desired money too much when I was using drugs and alcohol, but I thank you, Lord, for taking those addictions from me.
Lord, I know money is a necessity that keeps the wolves away, but loving it too much can quickly lead me to sin. Help me heed your warning and stay clear of that. I remember a sermon given years ago by my pastor, Stuart Briscoe. When asked how much money is enough, he said, "Just $200 more." In other words, No matter how much money we have, we always wanted more.
What's the reason I'm playing basketball? I do it because I love it, I do it because of my family, and that's it. I don't do it because of the money, and I don't do it because of the fame, I just do it because I love it, and I do it for my family because my family enjoys it. ~ Giannis Antetokounmpo, all-star Greek member of the Milwaukee Bucks National Basketball Association team.
---
Some Specific Scriptures To Encourage You:
Hebrews 13:5 ESV 
Keep your life free from love of money, and be content with what you have, for he has said, "I will never leave you nor forsake you."
1 Timothy 6:10 ESV 
For the love of money is a root of all kinds of evils. It is through this craving that some have wandered away from the faith and pierced themselves with many pangs.
Proverbs 13:11 ESV 
Wealth gained hastily will dwindle, but whoever gathers little by little will increase it.
Proverbs 22:7 ESV 
The rich rules over the poor, and the borrower is the slave of the lender.
Matthew 6:24 ESV 
No one can serve two masters, for either he will hate the one and love the other, or he will be devoted to the one and despise the other. You cannot serve God and money.
Ecclesiastes 5:10 ESV 
He who loves money will not be satisfied with money, nor he who loves wealth with his income; this also is vanity.
Proverbs 22:1 ESV 
A good name is to be chosen rather than great riches, and favor is better than silver or gold.
Matthew 6:19-21 ESV 
"Do not lay up for yourselves treasures on earth, where moth and rust destroy and where thieves break in and steal, but lay up for yourselves treasures in heaven, where neither moth nor rust destroys and where thieves do not break in and steal. For where your treasure is, there your heart will be also.
Matthew 6:21 ESV 
For where your treasure is, there your heart will be also.
---
---
For Encouragement, Call 800-633-3446 or Chat
---