Let Others Get To Know You With Self-Disclosure!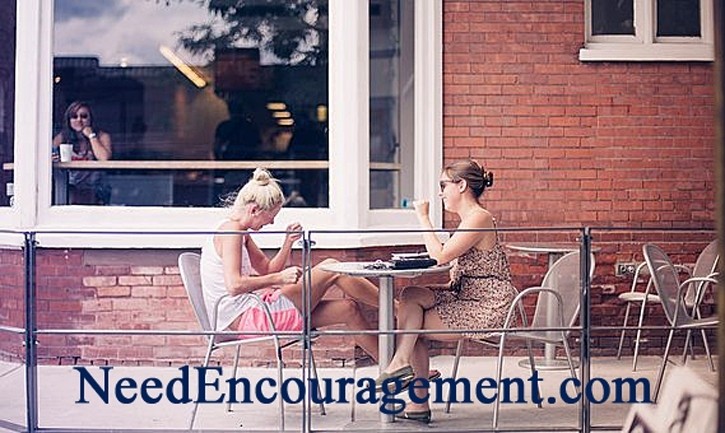 Please contact us if you have any questions or comments or want some encouragement.
Self-disclosure is a crucial aspect of building relationships with others. While it may be tempting to share everything about ourselves right off the bat, it's important to remember that not everyone needs to know every detail about our lives. However, as we get to know someone better and build trust with them, we can start letting our guard down and sharing more openly.
It's all about finding that balance between being transparent enough to start the process of self-disclosure while also being mindful not to overwhelm others with too much information at once. So don't be afraid to open up and share a little bit about yourself when you're getting to know someone new – who knows, they might just surprise you with their own vulnerability in return! ~ Bill Greguska
Hebrews 13:16 And do not forget to do good and to share with others, for with such sacrifices God is pleased.
---
How To Get To Know Each Other With Self-Disclosure?

---
Self-Disclosure Is A Powerful Tool For Connecting With Others!
It's important to use self-disclosure wisely. When you're getting to know someone new, it can be tempting to share everything about yourself in an effort to build trust and understanding. However, this approach can backfire if you overshare or disclose too much personal information too soon. Instead, try starting small with self-disclosure and gradually opening up as the relationship develops. Remember that trust takes time to build and that being cautious at first isn't a bad thing.
Over time, as you get to know the other person better and establish a rapport, you'll find that self-disclosure becomes easier and more natural. So don't be afraid to let your guard down a little bit – just make sure that you're doing so in a way that feels comfortable for both yourself and the other person involved.
---
Best Ways To Get To Know Each Other Through Self Disclosure!
Get to know each other more efficiently and learn to enjoy others more. You can get to know each other by being open, a great way to break down walls between strangers. Bonds with close friends are also crucial and necessary. Self-disclosure can be an excellent way to quickly break down barriers between strangers and bond with friends even more intimately. I have always been a very open person when it comes to self-disclosure between myself and others. In some ways, they are outstanding traits, yet in other ways, they can be something that can cause problems in my life. It is usually best to set a respectful boundary that you feel comfortable with and then limit yourself to that point.
Some people are naturally outgoing, while others are more reserved and introverted. Every person must consider this when deciding on a comfort level for self-disclosure. Remember that everyone you talk with cannot trust your personal information. Unless you do not mind them talking to others about you, you might want to be selective in how much and who you share with personal details of your life. ~ Bill Greguska
---
Here Are Some Helpful Links:
---
Self Disclosure Helps In A More Personal Way!
We Need To Reach Out To Get To Know Each Other!
When you do self-disclosure, be sure the communication is reciprocal. Know it involves risk. The sharing starts with less personal and grows to more personal in time.

Go somewhat slowly, don't be in a hurry to tell someone too much about you too quickly.

The other person will feel uncomfortable if you start sharing your feeling and confidential information without establishing a foundation for the relationship.

Self-disclosure should not be a one-way mono-log.

You risk being rejected if you share something about yourself, self-disclosing too quickly.

Disclosing means you trust them not to share your secrets with others or use them against you.

Sharing personal information appropriately takes your relationship to a new level.
---
What Is Self Disclosure?
---
Evaluate WHY You Are Sharing?
There are times when I decide it is worth the risk to share something with someone I don't know well. If they are hurt, I suppose they are going through something I have experience with, I may decide. In that case, the opportunity to benefit outweighs the risk, which differs from recklessly sharing because I've made an intentional assessment and decision.

Asking myself why I want to share something also helps me see when my motivation is ego-based. Do I like to share something because I think it will win me points with the other person, or do I want to share because I believe the information will add value to the other person? The best rule of thumb is to share with others on a need-to-know basis.

---
Some Specific Scriptures To Encourage You:
Proverbs 18:21 ESV 
Death and life are in the power of the tongue, and those who love it will eat its fruits.
Proverbs 15:4 ESV 
A gentle tongue is a tree of life, but perverseness in it breaks the spirit.
James 1:19 ESV 
Know this, my beloved brothers: let every person be quick to hear, slow to speak, slow to anger;
Ephesians 4:29 ESV
Let no corrupting talk come out of your mouths, but only such as is good for building up, as fits the occasion, that it may give grace to those who hear.
Proverbs 13:3 ESV 
Whoever guards his mouth preserves his life; he who opens wide his lips comes to ruin.
Matthew 12:36 ESV 
I tell you, on the day of judgment people will give account for every careless word they speak,
Colossians 4:6 ESV 
Let your speech always be gracious, seasoned with salt, so that you may know how you ought to answer each person.
Proverbs 15:1 ESV 
A soft answer turns away wrath, but a harsh word stirs up anger.
Proverbs 10:19 ESV 
When words are many, transgression is not lacking, but whoever restrains his lips is prudent.
James 1:26 ESV
If anyone thinks he is religious and does not bridle his tongue but deceives his heart, this person's religion is worthless.
Luke 6:45 ESV
The good person out of the good treasure of his heart produces good, and the evil person out of his evil treasure produces evil, for out of the abundance of the heart his mouth speaks.
Matthew 18:15 ESV 
If your brother sins against you, go and tell him his fault, between you and him alone. If he listens to you, you have gained your brother.
Proverbs 21:23 ESV 
Whoever keeps his mouth and his tongue keeps himself out of trouble.
---
---
For Encouragement, Call 800-633-3446 or Chat
---