What Is Love? What Types Of Love Are There?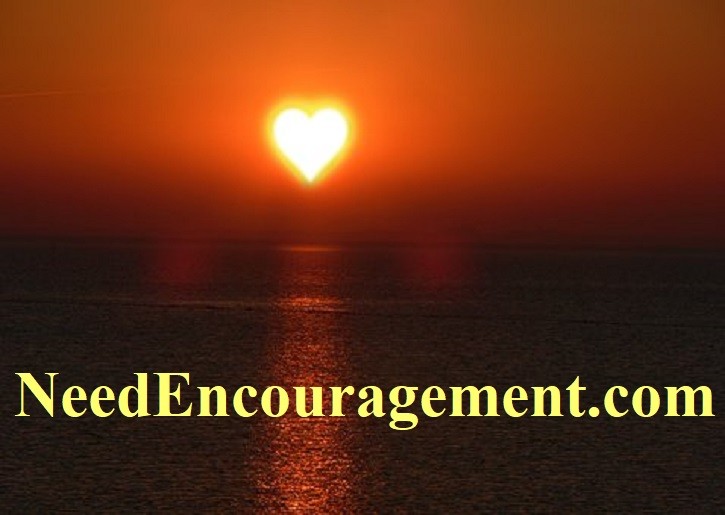 Please contact us if you have questions or comments or want encouragement.
Why does love sometimes fail? God has built in us a desire to love others and to be loved. God calls us to love our enemies and pray for those who misuse us. Love is not necessarily a feeling but a conscious commitment to another person without demanding it to be reciprocated (although in healthy relationships and marriages, reciprocation is present). Love is more of an action or behavior we display to those we love. Do you use the word love too freely or not enough? There are different types of love listed below to be able to differentiate the different kinds of love that there are.  Real love usually puts the other person's needs ahead of themselves.
Love sometimes ends because sometimes people become selfish (sinful nature) and want more than the other person can or is willing to offer, or that one person was offended. The other person is unwilling to acknowledge the offense or attempt to make things right. Sometimes people irritate others, but in all cases, the Lord wants us to love one another.  I like what it says in Proverbs 17:17 A friend loves at all times, and a brother is born for a time of adversity. There would be much more harmony if we could love one another the way the Lord has taught us in His word. We would have far fewer divorces in this country, broken relationships, estranged family members, and hatred in our sinful world. ~ Bill Greguska
Matthew 22:37-39  Jesus replied: "'Love the Lord your God with all your heart and with all your soul and with all your mind.' This is the first and greatest commandment. And the second is like it: 'Love your neighbor as yourself.'
---
Use Love Language To Help You Grow Closer To Those You Love!
---
EIGHT DIFFERENT TYPES OF LOVE!
1. Family Love Or Storgy
This refers to the type we share with our family – parents, grandparents, siblings, cousins, etc.
2. Marital Love Or Eros
This is the romantic love we feel with a partner we wish to marry or have already married. 
3. Love By The Principle – Agape
This love is not based on emotions but on principles. It is referred to as the love for people we do not like, the love for the unlovable.
4. Brotherly Love – Phileo/Philia
As the name suggests, Brotherly love is love for our close ones, which we hold as dear as family. These people, however, are not our family by blood.
5. Obsessive Love – Mania
Obsessive love, also known as Mania, is an obsession with one person or a particular way of loving them. Such love hinders your growth and can interfere with your personal and professional life.
Also, Try: The Do You Have An Obsessive Love Disorder Quiz
6. Enduring Love – Pragma
Enduring love is the deep, true love that people in long, meaningful relationships experience.
7. Playful Love – Ludus
Playful love, also called young love, is what you feel when you think the whole world has conspired for the two of you to be together. This love, however, comes with an expiry date and might die down with time.
8. Self Love – Philautia
This type of love has been talked about quite a bit, especially recently. It talks about appreciation and care for yourself before you set out to give it to someone else.
From: Marriage.com
---
Specific Relationship Resource Links:
---
What Does Love Mean To You?
---
Here Are Some Helpful Links:
---
What Do You Know About Love?
Some people say they love pizza, and they say they love their family.

Love is self-giving and self-sacrificing towards another

; it is also a gift from God and more significant than most of us can understand.

Love can have a few meanings depending on who or what you refer to.

Sometimes, a person says they love their mother, but they also say they

love their mother

, but they also say they love pizza. It can be confirmed that they love their mom, and it can also be very accurate that they love pizza.

Their mom's love is different, yet both mom and pizza say, we love you very much.

Society confuses love and sex.

The Greek language has words for four types of love:  eros, storge, phileo, and agape.

We say we "love" pizza and "love" our mother, but the meanings are entirely different. Discover the critical differences between the types of love.

A sign of real love is when someone loves the other person to love them more than they love themselves. An example is the love a mother has for their child, the love a husband has for their wife, or the other way around. When you feel inside, you will do anything for the other person. That is a sign of the definition of love.
There Is Only One Happiness In This Life, To Love And Be Loved. ~ George Sand

The Most Important Thing In The World Is Family And Love. ~ John Wooden
1 Corinthians 13:4-7  Love is patient; love is kind, does not envy; it does not boast, it is not proud.  It does not dishonor others; it is not self-seeking, it is not easily angered, and it keeps no record of wrongs.  Love does not delight in evil but rejoices with the truth.  It always protects, always trusts, hopes, and always perseveres.
---
What Is Love, And How Do I Know It Is Real?
---
Love Your Neighbor As Yourself Is A Command!
Read and learn the 2nd greatest commandment that God has given us.
We have already learned from Matthew 22:37-39 that God's greatest commandment is to Love God. The scripture ends with the 2nd greatest commandment…." And the second is like it: 'Love your neighbor as yourself.'"
This command is also emphasized in John 13:34-35, "A new command I give you: Love one another. As I have loved you, so you must love one another. By this, all men will know that you are my disciples if you love one another."
To be a disciple of Jesus Christ, we must love one another. John 15:13 says, "Greater love has no one than this, that he lay down his life for his friends." Jesus laid down his life for you. So in applying this verse to your life, you should understand that the highest expression of love is putting your life and wishes behind the desire to love and serve God and others.
How can you lay down your life for another in a realistic way?

What gets in the way of you loving others in this way?
Read John 15:12-17 to learn more about being a disciple of Jesus Christ. To be His disciple, we must love others. Consider who in your life is the hardest person to love as God commands (and why). What action could you take to start liking them anyway? See if you can memorize John 15:12, "My command is this: Love each other as I have loved you."
---
The Four Types Of Love
---
Ten Scriptures Describing Love!
The message you heard from the beginning is this: we must love one another. (1 John 3:11)

And now I give you a new commandment: love one another. As I have loved you, so you must love one another. (John 13:34)

Do not take revenge on others or continue to hate them, but love your neighbors as you love yourself. I am the Lord. (Leviticus 19:18)

Above everything, love one another earnestly because love covers many sins. (1 Peter 4:8)

Be under obligation to no one—your only responsibility is to love one another. Whoever does this has obeyed the Law. (Romans 13:8)

My children, our love should not be just words and talk; it must be true love, which shows itself in action. (1 John 3:18)

No one has ever seen God, but if we love one another, God lives in union with us, and his love is made perfect in us. We are sure that we live in partnership with God and that he lives in union with us because he has given us his Spirit. (1 John 4:12-13)

Do all your work in love. (1 Corinthians 16:14)

B

e always humble, gentle, and patient. Show your love by being tolerant of one another. Do your best to preserve the unity the Spirit gives, utilizing the peace that binds you together. (Ephesians 4:2-3)

To conclude: you must all have the same attitude and feelings; love one another and be kind and humble to one another. Do not pay back evil with evil or cursing with cursing; instead, pay back with a blessing because a blessing is what God promised to give you when he called you. (1 Peter 3:8-9)
~ Anonymous
---
Some Specific Scriptures To Encourage You:
1 Corinthians 13:4-7 ESV 
Love is patient and kind; love does not envy or boast; it is not arrogant or rude. It does not insist on its own way; it is not irritable or resentful; it does not rejoice at wrongdoing but rejoices with the truth. Love bears all things, believes all things, hopes all things, endures all things. 
John 15:13 ESV 
Greater love has no one than this that someone lay down his life for his friends.
1 Peter 4:8 ESV 
Above all, keep loving one another earnestly since love covers a multitude of sins.
1 John 4:8 ESV 
Anyone who does not love does not know God because God is love.
1 Corinthians 16:13-14 ESV 
Be watchful, stand firm in the faith, act like men, be strong. Let all that you do be done in love.
Romans 5:8 ESV 
But God shows his love for us in that while we were still sinners, Christ died for us.
John 14:15 ESV
"If you love me, you will keep my commandments.
John 13:34-35 ESV 
A new commandment I give to you, that you love one another: just as I have loved you, you also are to love one another. By this, all people will know that you are my disciples if you have love for one another."
John 3:16 ESV
"For God so loved the world, that he gave his only Son, that whoever believes in him should not perish but have eternal life.
John 13:35 ESV 
By this, all people will know that you are my disciples if you have love for one another."
---
---
For Encouragement, Call 800-633-3446 or Chat
---