Protect Your Legal Rights Without Charge!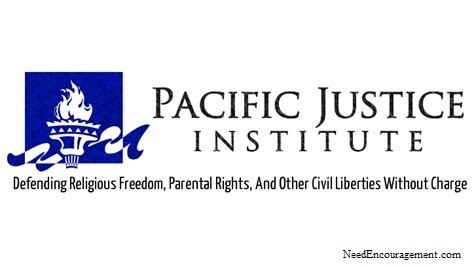 Hosea 4:6 my people are destroyed from lack of knowledge. "Because you have rejected knowledge, I also reject you as my priests; because you have ignored the law of your God, I also will ignore your children.
---
If you believe your legal rights have been violated
I encourage you to contact Attorney Brad Dacus and his team to help you.
As a legal non-profit, our mission is to defend – without charge – the religious freedoms, parental rights, and other civil liberties of people who cannot defend themselves. We work diligently to provide our clients with dedicated, exceptional legal support completely funded by our generous supporters.
---
A GOOD EXAMPLE OF WHERE LEGAL HELP COULD BE USED:
Marcus Schroeder belongs to the Christian preacher group Warriors for Christ.
This happened in Watertown WI recently. It's all over the internet now. This was the arrest and having legal assistance is what he needs and anyone of you who have been wrongfully treated against the law.
He spoke at the Watertown City Council after it occurred.  He is a remarkably well versed brave young man.
---
Legally Fighting Back Against The Liberal Agenda In Public Schools!
---
Pacific Justice Protects Boy Who Practices His Freedom of Speech!
---
---
For Encouragement Call 800-633-3446 or

Chat
---