Pastor Jeff Schreve Has A Great Gift For Teaching!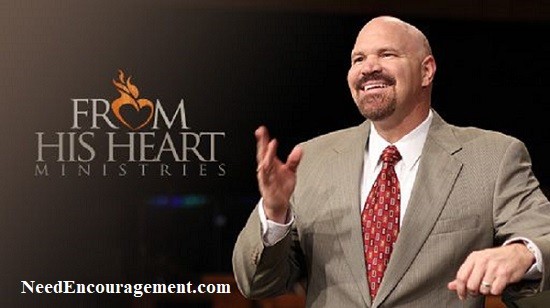 Please contact us if you have questions or if you need some encouragement.
There are numerous good pastors in the United States, but let me tell you about one that truly stands out – Pastor Jeff Schreve. His ability to communicate a powerful and meaningful message is simply remarkable. Whenever I have the privilege of listening to Pastor Jeff Schreve, I am captivated by his profound and straightforward style of teaching.
Pastor Jeff has an incredible way of breaking down complex concepts into simple and relatable terms, making it easy for anyone to understand and apply his teachings in their daily lives. Pastor Jeff Schreve's passion for sharing God's word shines through every sermon he delivers, leaving a lasting impact on those who listen attentively. When you experience his sermons firsthand, you will undoubtedly see why he is one of my favorite teachers; his unique approach to delivering messages will leave you inspired, encouraged, and hungry for more spiritual wisdom. ~ Bill Greguska
1 Peter 5:8  Be alert and of sober mind. Your enemy, the devil, prowls around like a roaring lion looking for someone to devour.
---
Pastor Jeff Schreve Talking About The Devil's Playbook!
---

1. Pastor Jeff Schreve Encourages Many People With God's Word.
You will realize that Jeff Schreve has a beautiful gift of sharing God's message clearly and precisely. Pastor Jeff is straightforward in understanding and applying his teaching of God's word to your own life. My friend, Jackie from my Bible study, gave me a couple of Jeff Schreve's CD messages that I listened to in my car for many weeks.
I was then told that Jeff's teachings could be heard online for free, and CDs were available for purchase. Below are some of Jeff's messages explaining my high regard for the gift of teaching and preaching Jeff Schreve has been sharing for many years! Dr. Jeff Schreve provides hope on some of the most critical questions we all ask.  It's "straight-talking" biblical truth and wise insights.  SCROLL DOWN to see the entire list. ~ Bill Greguska
---
America is in real trouble, and the responsibility for rescue is squarely on the shoulders of God's people.  Pastor Jeff Schreve issues A CALL TO FALL on our knees and stands in the gap for America in prayer.  God has required this before He will move.  
---
3. Are You Sure You Are Worshiping

 The One True God?
Our country is filled with many people who have money, success, and pleasure as their gods.  But God has grace and mercy for those who trust only in Him.  
---
Pastor Jeff Schreve Shares About God's Will
---
Is there anything you could give God that God doesn't already have?  He owns all wealth and has angels to serve Him at his beck and call.  So, what could you possibly give Him?  The only thing God doesn't have before you provide it to Him in your heart.  
---
Is there any way you can be so severe that God can't or will not save you?  What is the depth of God's grace toward Jeff describes the size of the blessing you can have in your life from Jesus.  
---
6. Pastor Jeff Schreve Talks About Our Moral Decline?
Down To Earth And Practical Teaching!
---
7. How To Deal With Fears And Emotions?
---
8. How To Have A Better Marriage And Be A Better Parent?
---
9. Do You Have Any Questions About The Bible?
---
10. I Want To Know Why God Allows Bad Things?

---
11. Do You Have Any Questions About Sin?
---
12. What Is The Main Purpose Of Your Life?
---
13. How Important Is Prayer To You?
---
14. Do You Have A Relationship With God?
---
From His Heart Features
To find the radio and TV station in your area, Click Here.
---
For More Encouraging Testimonies
Please get in touch with us if you would like to share your faith in a testimony.
---
Some Specific Scriptures To Encourage You:
Hebrews 4:12 ESV 
For the word of God is living and active, sharper than any two-edged sword, piercing to the division of soul and of spirit, of joints and of marrow, and discerning the thoughts and intentions of the heart.
Psalm 119:105 ESV 
Your word is a lamp to my feet and a light to my path.
Matthew 4:4 ESV 
But he answered, "It is written, "'Man shall not live by bread alone, but by every word that comes from the mouth of God.'"
John 1:1 ESV 
In the beginning, was the Word, and the Word was with God, and the Word was God.
John 17:17 ESV
Sanctify them in the truth; your word is truth.
2 Timothy 3:16-17 ESV 
All Scripture is breathed out by God and profitable for teaching, for reproof, for correction, and for training in righteousness, that the man of God may be complete, equipped for every good work.
Matthew 24:35 ESV 
Heaven and earth will pass away, but my words will not pass away.
2 Timothy 3:16 ESV 
All Scripture is breathed out by God and profitable for teaching, for reproof, for correction, and for training in righteousness,
Isaiah 55:11 ESV 
So shall my word be that goes out from my mouth; it shall not return to me empty, but it shall accomplish that which I purpose and shall succeed in the thing for which I sent it.
John 1:14 ESV
And the Word became flesh and dwelt among us, and we have seen his glory, glory as of the only Son from the Father, full of grace and truth.
John 6:63 ESV 
It is the Spirit who gives life; the flesh is no help at all. The words that I have spoken to you are spirit and life.
---
---
For Encouragement, Call 800-633-3446 or Chat
---