What, Or Who Do You Get Your Strength And Wisdom From?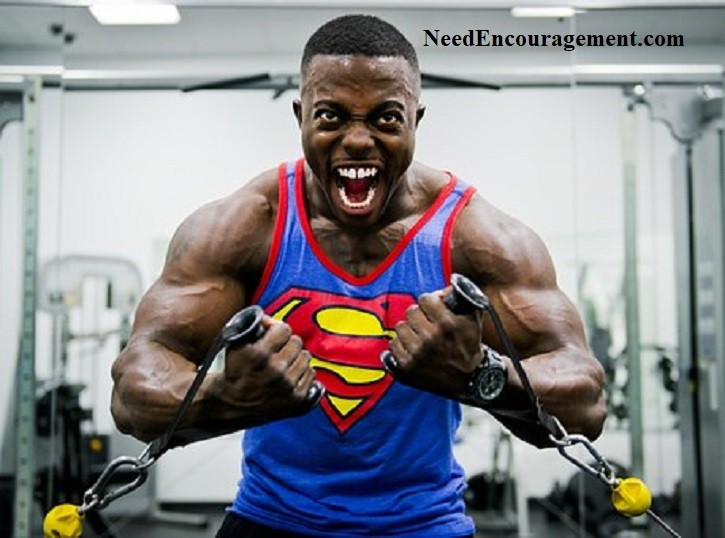 Please contact us if you have questions or comments or want encouragement.
If asked where their strength comes from, a person could say from their muscles fueled by food. But, as a Christian, I would say it comes from God since I had had a relationship with Him since 1986 and even before, although it was not very intimate.
It was not until I was born again on June 25, 1986, that my relationship with God became more real, and I could see God working in my life to clean me up from drugs and alcohol, and starting to function like a more healthy person. God is the One from whom I have gained my strength and wisdom. The knowledge I have gained from God and others that He put in my life has given me a fresh start. You, too, can have a new beginning today, all you need to do is be willing to get right with God, and He will do the rest. Unfortunately, your life will still have problems, but all things are possible with God! You will be forgiven and get a new lease on life, no matter what your life was before! ~ Bill Greguska
For physical training is of some value, but godliness has value for all things, holding promise for both the present life and the life to come. 1 Timothy 4:8
---
Read The Scriptures For Strength, Courage, Wisdom And More!
---
Give Me Strength Quotes!
Do you need strength? Peace? Wisdom? Direction? Discipline? Ask for it! God will hear you.  ~

Charles Swindoll

It also appears that conflict is designed into even the best of marriages so that we will HAVE TO rely on God's strength and not our strength. ~ Mike Dittmer

I'm not a Christian because I'm strong and have it all together. I'm a Christian because I'm weak and admit I need a Savior. ~ Lecrae

Admitting weakness is a sign of strength. ~ Andy Stanley

People are always more encouraged when we share how God's grace helped us in weakness than when we brag about our strengths. ~ Rick Warren 

Don't let circumstances distress you. Instead, look for the will of God for your life to be revealed in and through those circumstances. ~ Billy Graham

No matter where you are today, where you have been, or what you face tomorrow, be patient. Knowing your God will strengthen you to stand firm. ~

Mary Southerland

I think God is greater than our weaknesses. In fact, I believe it is our weakness that reveals how great God is

. ~ Max Lucado

God is the source of unlimited power; we're made to receive His strength in our lives. We are wired for God. ~

Dr. David Jeremiah

The strength of your faith is not measured by the absence of doubt but by your life's faithfulness in the face of doubt.  ~

Nicky Gumbel

If you are facing trouble right now, don't ask, "Why me?" Instead, ask, "What do you want me to learn?" Then trust God and keep on doing what's right. ~

Rick Warren 
---
Here Are 5 Scriptures Concerning Strength
 God is our refuge and strength, an ever-present help in trouble.

Psalms 46:1

I lift up my eyes to the mountains—where does my help come from?

My help comes from the Lord,

the Maker of heaven and earth.

Psalm 121:1-2

Fear not, for I am with you; be not dismayed, for I am your God; I will strengthen you, I will help you, I will uphold you with my righteous right hand.

Isaiah 41:10

My grace is sufficient for you, for my power is made perfect in weakness.

2 Corinthians 12:9

I will never leave you nor forsake you.' So we can confidently say, The Lord is my helper; I will not fear; what can man do to me?

Hebrews 13:5–6
---
Find Your Strength And Wisdom Because God Is With You!
---
Where Do You Find Your Strength And Wisdom?
Personal strength is often a combination of spiritual, mental, and physical strength. Remember to mention humility and gentleness combined with love, sometimes displayed simultaneously. Strength is not only measured with physical ability. Where can you and I go to find strength when we feel weak? I will tell you that the Bible offers many valuable scriptures to help you find strength in difficult times. You will find encouragement when you are down and when you seek it with a sincere heart. The devil's goal is to make us feel weak and destroy us. We need to fight his attacks on our mind and body soul with God's word! You can find the strength to get through the hard times when you read and meditate on these verses to discover how great and mighty our God is and how he wants to provide for you. Put God's promises from the Bible so you can call on them in times of need! We overcome the devil's power with God's strength: "Submit yourselves, then, to God. Resist the devil, and he will flee from you." James 4:7. It is by first lining up ourselves with the strength of God through our total submission to Him that we can withstand the tricks and schemes of the evil one Ephesians 6:10-11.
Are you aware that whenever the Holy Spirit of God comes into the heart of a sinner (like you and me), we then can acknowledge God as our Lord and Savior? Then admit our total helplessness and dependence upon Him. We will then experience His strength, His power, and His might.
Isaiah 40:29   He gives strength to the weary and increases the power of the weak.
---
Strength And Wisdom In Tough Times!
Problems come in many different sizes and shapes. They can come from broken relationships, financial difficulties, physical ailments, and emotional difficulties, to name a few. Here's how you can find strength in tough times by turning to God for His help and comfort.
Instead of avoiding suffering merely, seek to learn and grow through it.

Follow God and your faith, not your feelings.

Analyze the possible reason for the difficulty you're currently experiencing.

Obey God's will, do not lean on your emotions. 

Ask wise questions so you can make intelligent choices.

Spend time with God regularly with prayer and Bible reading.
---
Renewing My Strength
(This is from The Book I wrote)
Lord, I am grateful that you have shown me the importance of renewing my strength. When I was struggling through separation and divorce, you used the words of my pastor, Dave Briscoe, to refocus me: "Life is a marathon, not a sprint; throttle down, or you will run out of gas."
It is always wise to ask you, Lord, what I need to do and when. You have shown me I need to pace myself and to make sure I get a good night's sleep.  Sometimes a good workout is refreshing, and other times a 20-minute nap is what is needed. It's wise for me to be in tune with you, Lord, so I know when to push myself and when to pamper myself. You have also shown me that focusing on others and trying to cheer them up can make me feel refreshed. Thank you for these important insights, which make me more effective as I work for your kingdom.
Life can be stressful and overwhelming – I am so glad to be able to come to you for strength, Lord.  Daily communication with you helps me avoid burn out, and I trust that you will give me what I need when I need it, in your perfect timing. Help me be strong and healthy, not only for my sake but for the sake of others I know and love, so that I can glorify you with my life.
We need quiet time to examine our lives openly and honestly – spending quiet time alone gives your mind an opportunity to renew itself and create order. ~ Susan L. Taylor, American editor, writer, and journalist.  Great just as it is!
NeedEncouragement.com/stinking-thinking
---
Some Specific Scriptures To Encourage You:
Philippians 4:13 ESV
I can do all things through him who strengthens me.
Isaiah 41:10 ESV 
Fear not, for I am with you; be not dismayed, for I am your God; I will strengthen you, I will help you, I will uphold you with my righteous right hand.
Isaiah 40:31 ESV 
But they who wait for the Lord shall renew their strength; they shall mount up with wings like eagles; they shall run and not be weary; they shall walk and not faint.
Ephesians 6:10 ESV 
Finally, be strong in the Lord and in the strength of his might.
Deuteronomy 31:6 ESV 
Be strong and courageous. Do not fear or be in dread of them, for it is the Lord your God who goes with you. He will not leave you or forsake you."
1 Corinthians 16:13 ESV 
Be watchful, stand firm in the faith, act like men, be strong.
Joshua 1:9 ESV
Have I not commanded you? Be strong and courageous. Do not be frightened, and do not be dismayed, for the Lord your God is with you wherever you go."
1 Corinthians 10:13 ESV 
No temptation has overtaken you that is not common to man. God is faithful, and he will not let you be tempted beyond your ability, but with the temptation he will also provide the way of escape, that you may be able to endure it.
---
---
For Encouragement, Call 800-633-3446 or Chat
---