How Can You Improve Your Ineffective Prayer Life?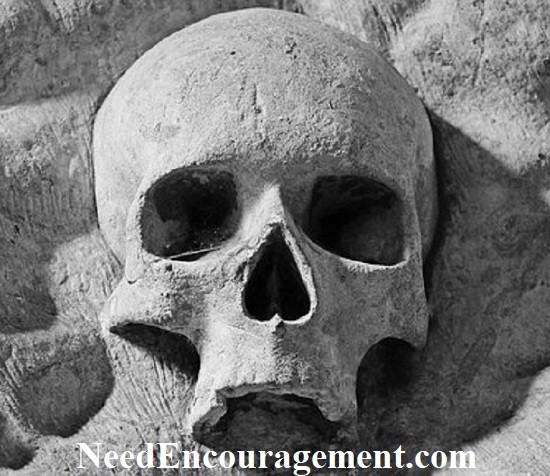 Please contact us if you have any questions, comments, or encouragement.
A couple of times in my walk with God as a Christian, I temporarily got away from spiritual disciplines and turned my eyes to worldly temptations. Those were when I had ineffective prayer and found myself drifting from God, keeping in mind that God never leaves or forsakes us once we are saved from our sins. But there still can be consequences for our sins even if God forgives us.
I also learned that if I have unconfessed sin or unforgiveness towards others, those are two more significant reasons for ineffective prayer! From these experiences, I have learned that I need to carve out time in all areas of my life, including my prayer time with God and my Bible reading and fellowship with other believers at church and Bibles study. If this seems too much for you to do, I will encourage you to start somewhere, and in time you will discover an absolute joy in walking closely with the Lord, and you will ask yourself, why did I not do this sooner? ~ Bill Greguska
Mark 9:28-29   After Jesus had gone indoors, his disciples asked him privately, "Why couldn't we drive it out?" He replied, "This kind can come out only by prayer."
---
Do You Need Help With Ineffective Prayer?
---
Ineffective Prayer Can Get Frustrating!
Looking back on my own life, I recall having ineffective prayer at certain times in my life. Yet, after closer examination of the facts, I was praying for either selfish things or things not in God's will that I asked for, not to mention having a sinful and unconfessed heart.
Some people think God will always hear them and give them what they ask. A survey of the Bible on this topic suggests that the answer is yes and no. Yes, he hears you, but no, he may not always give you what you ask for. ~ Bill Greguska
The Bible does refer to ineffective prayer. It is clear that we potentially influence God's response to prayer through essential factors, such as:
---
Let's Look And Learn What God Requires Of Us!
If you are in God's word and will, producing fruit and loving one another with mutual respect, God will hear your prayers.
John 15:7 "If you remain in me and my words remain in you, ask whatever you wish, and it will be given to you. "This verse suggests that we need to read the Bible and allow God's words to saturate us. Are you doing this?
John 15:16 "You did not choose me, but I chose you and appointed you to go and bear fruit-fruit that will last. Then the Father will give you whatever you ask in my name." This verse suggests that if we produce the fruit that God has called us to make, we may ask of God in Jesus' Name, and he will answer our prayers. Are you bearing fruit according to God's calling in your life?
1 Peter 3:7 "Husbands, in the same way, be considerate as you live with your wives, and treat them with respect as the weaker partner and as heirs with you of the gracious gift of life so that nothing will hinder your prayers." Although addressed to Husbands, this verse can also be applied to Wives. It suggests that our prayers will be hindered if we do not consider our spouses and treat them with love and respect. If you are married, how are you treating your spouse? How are you treating your boy/girlfriend or family members if you are not married?
---
The Second Reason For Ineffective Prayer!
The other reason for ineffective prayer is based on how you address sin in your life at the time. Are you cherishing/embracing your sin, or are you fighting against it?
Psalm 66:17-20 "I cried out to him with my mouth; his praise was on my tongue. If I had cherished sin in my heart, the Lord would not have listened; but God has surely listened and heard my voice in prayer. Praise God, who has not rejected my prayer or withheld his love from me!
Isaiah 59:1-2 "Surely the arm of the LORD is not too short to save, nor his ear too dull to hear. But your iniquities (sin) have separated you from your God; your sins have hidden his face from you so that he will not hear."
Ezekiel 14:3 "Son of man, these men have set up idols in their hearts and put wicked stumbling blocks before their faces. Should I let them inquire of me at all?"
Read James 5:13-18. Verse 16: "Therefore confess your sins to each other and pray for each other so that you may be healed. The prayer of a righteous man is powerful and effective."
1 Peter 3:12 "For the eyes of the Lord are on the righteous, and his ears are attentive to their prayer, but the face of the Lord is against those who do evil."
---
Do You Fight Sin? Or Do You Give Into It?
Have you given yourself over to your sinful desires, or are you confessing your sins to one another and striving to live a righteous life? Are there any sins in your life you wish to confess to God now and maybe admit to a close Christian friend?
The final barrier is our faith in God. It would help if you believed and did not
doubt.
James 1:6-7 "But when he asks, he must believe and not doubt, because he who doubts is like a wave of the sea, blown and tossed by the wind. That person should not expect to receive anything from the Lord."
Matthew 7:7-8 "Ask, and it will be given to you; seek and you will find; knock, and the door will be opened to you. For everyone who asks receives; he who seeks finds; and to him who knocks, the door will be opened."
---
Do You Believe God Can Answer Your Prayers?
Sometime this week, re-read the verses from this lesson. Did anything convict you of an area you need to focus on more? (seeking God's will, producing fruit, living a more righteous life, confessing sins, resolving doubts about God, etc.) Continue praying each day this week, and ask God to help you with those specific areas. Share any other thoughts or questions about this lesson with God and a close Christian friend.
---
Some Specific Scriptures To Encourage You:
---
---
For Encouragement, Call 800-633-3446 or Chat
---