What Are Your

Health Concerns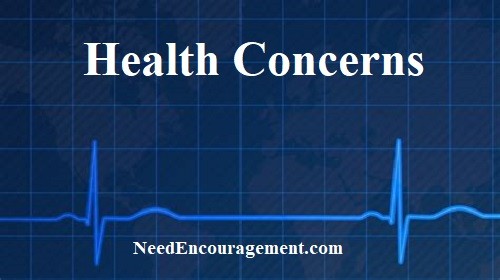 Please contact us if you have any questions or comments or would just like some encouragement?
If you do not have your health, you do not have a lot! We all have specific health concerns. Do you have a health concern you are dealing with and would like some information to help yourself? Maybe you might know someone who is struggling with health concerns? You will discover some helpful links that will encourage you on this page. ~ Bill Greguska
Proverbs 3:7-8 Do not be wise in your own eyes; fear the

Lord

and shun evil. This will bring health to your body and nourishment to your bones.
---
Mayo Clinic Alphabetical Reference Links:
---
---
Interesting Facts About Your Health Concerns!
---
---
For Encouragement, Call 1-800-633-3446 or Chat
---