Overeating Can Be Unlearned!
Please contact us if you have any questions or comments or would just like some encouragement?
Cereal eating is almost a marker for a healthy lifestyle. It sets you up for the day, so you don't overeat. ~ Bruce Barton
Genesis 2:16-17  And the Lord God commanded the man, "You are free to eat from any tree in the garden; but you must not eat from the tree of the knowledge of good and evil, for when you eat from it, you will certainly die."
---
How To Eat Healthily And Lose Weight Without Overeating?
Well, I think probably the main reason people overeat is stress. ~ Jenny Craig
Proverbs 25:16 If you find honey, eat just enough— too much of it, and you will vomit.
---
Are You Overeating?
Stop Overeating Today!
Do you want to quit overeating? Do you sometimes eat just out of habit? If you are like most Americans, you probably do.  
Ask God to give you the wisdom you need to cut back on certain foods, so you too can learn how to make overeating a thing of the past!
My suggestion is to set up some eating boundaries like a limit to one cookie per day, not going back for seconds, drinking more water, etc.
Eating is something we all have to do each day, yet for some people, food has become a problem in their life.
Do you want to quit overeating today? Do you think you might eat because you are Anxious? Lonely? Tired? Bored?
I eat more food than I ought to, the thing is that I am 6'4″ and weigh 230 lbs and I look somewhat slender, the problem is that I sometimes do not watch what I eat. Having too much sugar, too much salt in our diet is not a good thing at all.
People like me seem to get away with overeating, but I realize that overeating is not healthy at all! I have been watching what I eat, but it is hard sometimes (I am sure you know what I mean!). Learn more below. ~ Bill Greguska  
---
Portion Control And How To Quit Overeating!
---
Since You Can Quit Anything With God's Help For:
Then with God's help, there is hope for you to quit ANY addiction or a bad habit that has put you in chains. 
Go for the goal of 24 hours, then two days, four days, seven days, and so forth.
Do it One Day At A Time!
I am not saying it will be easy, but with God all things are possible!
Chat for some help and encouragement Or call 1-800-633-3446
---
Here Are Some Helpful Links:
---
How To Quit Overeating, Eat Healthy, And Exercise
Cut Back If You Think You Are Overeating!
Your long-term goal should be to be healthier and to feel better about yourself physically and overall. You'll learn to make better choices. For instance, popcorn (without butter or salt) can be an excellent way to feel full without consuming a lot of calories.
Add healthy greens and foods like blueberries or salmon to your diet. Eating raw veggies (any time of the day!) can take away some of the cravings you might experience. But your new lifestyle and a new way of eating will be well worth it! Being overweight can be a thing of the past!
---
Consider Water And Exercise As Two Good Friends!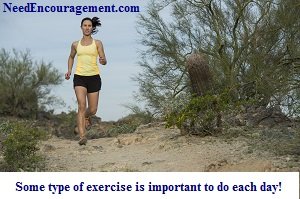 ---
Related Pages Of Encouragement:
A Special Link for a Little Extra Encouragement
---
How To Quit Overeating, And Find A Friend!
---
Get Food Under Control In Your Life! 
Do You Need Help To Stop Overeating?
---
---
---
For Encouragement Call 1-800-633-3446 or Chat
---