Testimony Of Bill Greguska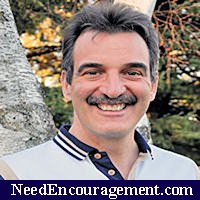 God has been faithful to me even though I was not always faithful. My life got so bad that I wanted to give up on life, but thankfully God had other plans for me that I did not yet know about. Please read below about how my life was before Jesus, how Jesus came into my life, and how my life changed because of Jesus. ~ Bill Greguska

Please contact us if you have any questions or comments or would just like some encouragement?
---
WHAT LEAD UP TO ME BELIEVING IN JESUS CHRIST
1. My Life Before Jesus.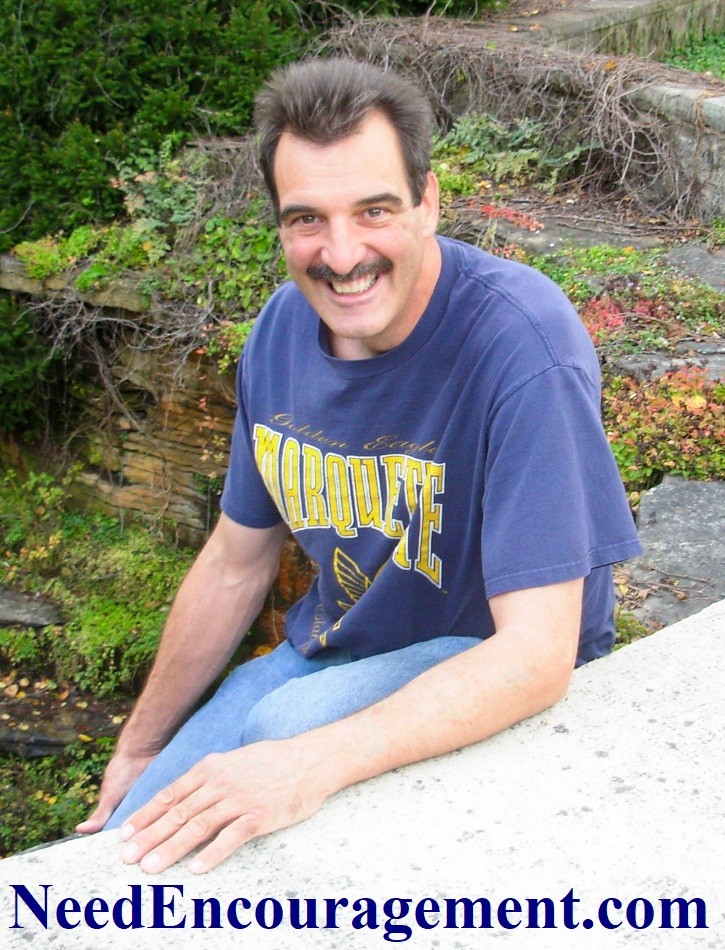 We all have our stories to share. I hope my testimony can be an encouragement to you. My parents took me to church when I was a kid. I knew a bit of God, yet going to church did not affect my life much. Even though I did believe in Him, I did not live my life for Him. I lived selfishly and focused on what would make me happy and how I could have fun and gain attention from others.
I had problems with my behavior and concentration in school, which set the stage for me to get into trouble. My Mom transferred me from public school to private school in 4th grade (St. Gregory's) because I needed more help. The Lord used basketball as my Mom's strategy to ensure that I would behave in school and get passing grades. The only thing that kept me somewhat motivated was playing basketball. I excelled in basketball from 5th grade until my junior year in high school when my life started challenging.
Unfortunately, I got heavily involved with alcohol and drug in my sophomore summers, and life got crazy. I got into trouble with the law, from disorderly conduct to more severe things. Problems and sin started to snowball in my life, and as hard as I tried to be good, I did not have the power to do so. These darker days lasted from when I was 16 years old until I was approximately 26 years old. I was not a so­-called "bad person," yet I did many foolish things, mainly because of alcohol and drugs, and to seek others' approval, not God, at this point.
---
2. How Jesus Came Into My Life.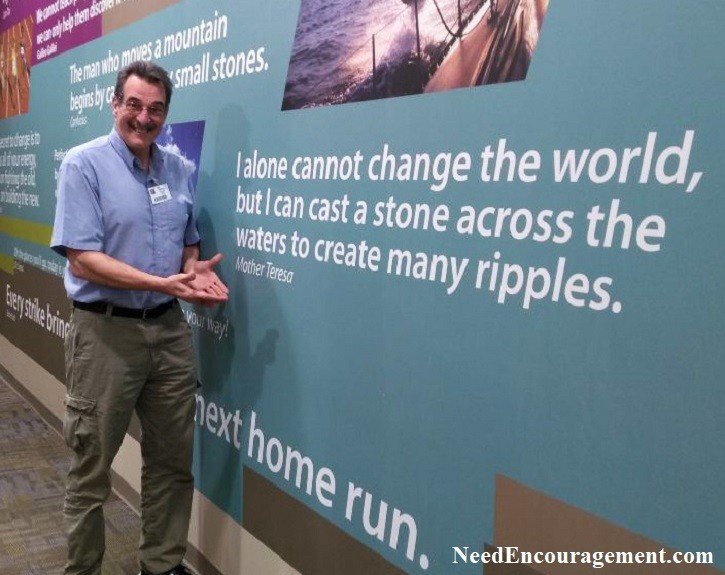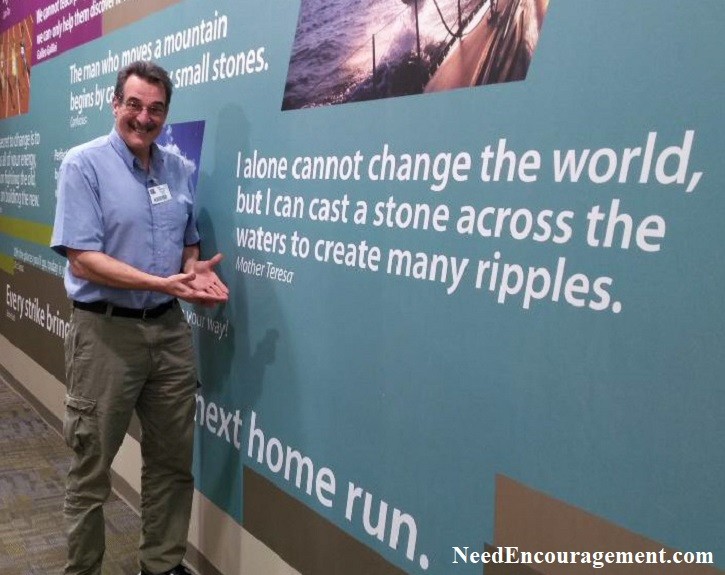 This is the best part of my story because things got better in a wondrous way! In 1986 I was frightened to death that I might end up in jail, which made me come to my senses. Terrified, I prayed, begging God to give me another chance to get my life back together. Thank God he answered my prayers! Instead of prison, I ended up in long­term alcohol and drug treatment, which was just what I needed to break the chains of my addictions since high school, which lasted about ten years.
When I was 26 years old, on June 25, 1986, at the Gemini alcohol and drug treatment program, that is when I gave my life over to Jesus and became born again. Many people in my life tried to help me over the years — kind of like links in a chain. I got involved with both N.A. and A.A. for about ten
years, which helped prepare me to accept Jesus Christ into my life.
After abusing alcohol and drugs for all those years growing up, I realized that my life needed some major overhauling. God did not wave a magic wand over me to make my life perfect, but with hearing His word and reading His Word, and by submitting myself to His will, I was frequently getting samples of how life would be better with God in charge. I started to find inner peace and contentment that I had not experienced before. I confessed all my sins, and He forgave me of all my sins (1 John 1:9), yet with some of the sins, there were still consequences I had to deal with, such as homelessness, and broken dreams, etc. But even with the consequences, I can again say that God was with me, and He was working in me.
---
3. How My Life Changed Because Of Jesus.
I realized that I did not have the power in myself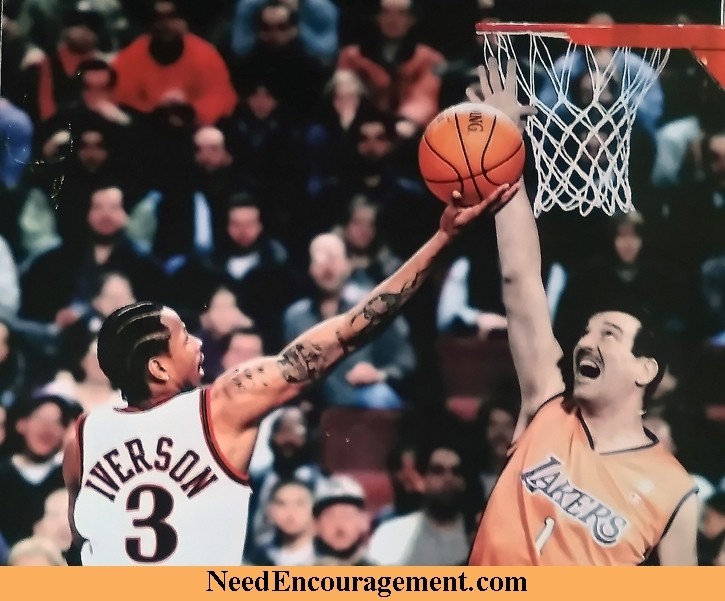 that I needed to straighten out my own life, so surrendering to God out of desperation. Since then, I have been entirely abstinent from alcohol and drugs, the fuels that messed up my life in the first place. God took away that powerful desire to use drugs and drink, which was a miracle! My mind started thinking more clearly, and it was no coincidence that life got better!
I started going to Elmbrook Church, and I could see that their ways were affecting me positively, and I could see myself starting to grow, which was very exciting! I always knew deep down that I still had a big heart and a good sense of humor, but now I use those gifts to glorify God and help others. Elmbrook Church helped me dig deeper into God's word, and over time I started to understand that my life had real meaning. I realized that God had a plan for my life, and part of that plan was to have Him as my Lord and Savior.
Now that the Holy Spirit is living in me, it does not mean I am sinless! But being a Christian now means that I do sinless. I still have some struggles in my life and faith, but now I know who to go to for help ­ ­ God and His Word. I have been blessed that God put three extraordinarily loving and dedicated people in my life to help guide me: my dear Mom, my good friend and brother in Christ, Mark Mallwitz, and my friend and big sister in Christ, Sue Sauer. God has sprinkled a few others in my life that I am very thankful for also.
For some years now, I have had a quiet time each morning when I wake up. I read my Bible, do some journaling, and pray to start the day off right. That is very important to me. It is also vital to go to my Bible study and church on Sundays. God has led me to hand out encouragement cards to introduce people to Jesus via my website NeedEncouragement.com. God's grace saved me. It was not anything that I did except confess Jesus as my Lord and Savior and believe in my heart that God raised Jesus from the dead and that I follow Him the best I can. This is my testimony. ~ Bill Greguska.
---
Do You Know How To Share Your Testimony?
---
Life Is Like A Basketball Game; It Is Not Over Until The Final Buzzer!
There is always hope that God gives everyone to hold on to. I am so glad that I could hold on to my life by giving it over to God. Have you sincerely given your life over to God and trusted in the work He did on the cross to save you from your sins?
If you do not know your eternal destiny, today is the day to get right with God? I am so thankful that I reached out for help. Because of the direction that drugs and alcohol and my sins were leading me, I was bound to be lost for eternity if not for Jesus Christ. I am so thankful, and you can be grateful too to know your destiny.
Psalm 46:1  God is our refuge and strength, an ever-present help in trouble.
---
Every One Of Us Has A Testimony!
Realize that your story can help encourage others! My testimony has to do with my struggle between my will and God's will in my life. I have learned that God has given us all free will, and what we do with it is called our testimony. Please read on below to know what God has taught me and done in my life. No matter what any of us are going through, we all need encouragement!~ Bill Greguska
Almost everybody will listen to you when you tell your own story. ~ Billy Graham
John 8:32  Then you will know the truth, and the truth will set you free."
Here Is A Part Of My Story – God Changed My Life, and He Can Change Yours Too!
My story starts in high school, where I made some terrible choices, and my life got incredibly messed up. I did manage to play basketball a couple of years in high school, and I did pretty well, but as soon as I opened up the door to a lifestyle of drugs and alcohol, things quickly changed in my life for the worst.
I allowed my desires to control my life, and as a result, I lived in continual defeat and frustration. There seemed to be no real meaning to life, and I seriously considered taking my life several times. I can not blame abusive parents, poverty, or anything else, except the fact that I allowed my flesh, the devil, and the world to get the best of me. I submitted my life to Jesus in 1986 and finally got out of the driver's seat, which has made the difference.
---
I Shared My Testimony At The Milwaukee Rescue Mission
on March 3, 2021
Hi everyone,        
I was encouraged to share my testimony with you guys again—this time, I want to share it in a little different way.
I am sure that my life is not that much different from most of your lives with its ups and downs, I would imagine.
I grew up in the Milwaukee area. Born to a decent family, we went to church. I got a proper education.
One thing, I did get super active in basketball to the point I made it, my God. I eventually learned that was a big mistake.
Then I got addicted to drugs and alcohol, which ended any future hope I had to play basketball in college.
Because of my addictions, I got in trouble with the law a few times and did some jail time.
Many years later, I got married when I was 37 years old, raised a son, and ten years later, my wife divorced me.
We are all old enough to reflect on our lives. When I reflect on my life, the most important thing I did in my life was not playing basketball, quitting drugs and alcohol, or stopping getting into trouble with the law, or that I got married and raising a son. All those things are all good to a point.
I am sure you guys might be thinking about the most important thing you did in your life.
I will tell you how I see it that the most important thing I did in my life was when I was introduced to Jesus Christ and decided with my own free will and the Holy Spirit's prompting that I would start to follow Jesus. And that is what I did, and I am still doing. I am not sinless, but I can say for sure because of Jesus, I sin less.
Accepting and following Jesus was the very logical thing for me to do. His teaching made sense to me. I did not accept Jesus the first time someone talked with me about Him, but finally, after having my last bout of trouble with the law in 1986, I was placed in long-term treatment for alcohol and drugs. I can remember the very last day that I did any drugs, and right then, It came to me like turning on a light switch. I cried out to God to help me stop, and sure enough, that day was the last time I used drugs or alcohol since June 25, 1986.
My life changed, and from then on, God worked on my heart by helping me change the ways I lived by the process called regeneration. God mentally, emotionally, and spiritually freed me. I then saw that days add up to weeks, weeks added up to months, and months added up to years. I would be lying if I said that I did not hear God knocking at my door the first 26 years of my life, but I can say that I finally had ears to hear and eyes to start to see how to live to honor God and that is what I hold on to.
I can not, or will not promise, that if you accept Jesus tonight, that your life will be free of worries, problems, or pain. BUT, I can promise you that you will have an advocate to help you through all your difficulties through prayer and having the opportunity to read His word to supply the strength and wisdom you need in this crazy world we all live in.
I ask you to think about what I have said and grab on to the opportunity to be forgiven for your past, present, and future sins and live the life the way God intended for you and me to live while here on earth and eventually with Him someday in heaven. If you are ready to decide to follow Christ, then today may be the day for you to do so!
---
I needed encouragement and direction, and that is what I got. By God's grace, I have been walking with the Lord ever since. Jesus has been leading me on the straight path, and He can do the same for you. It was not until I fully accepted God's help that I could put the alcohol and drugs away for good.
After all that I went through and all that I put myself through, I finally realized that I only needed to humbly ask God to come into my life to start making good out of the mess I made for myself by serving God and others. With God's help, I turned my mess into a message to encourage you no matter what you are dealing with in life.
We all know that storms do not last forever (my storms lasted about ten years). I was messed up on drugs and alcohol and sin. Sometimes for reasons we may not understand, God allows things to happen for His purpose, even negative consequences like I put myself through. But keep in mind what it says in Romans 8:28 And we know that in all things, God works for the good of those who love him, who have been called according to his purpose.
The only way you can find encouragement is to keep your eyes on God instead of the tossing waves, and things will be much better when we trust God! I had a degree of faith in God since I was a young boy of 7 years old, but it was not until I turned 26 that the fog lifted, and I knew God had a bigger plan for my life than I was living. Maybe it is time to discover what God's plan for your life is? Do you know God as your Lord and Savior?

Two Situations That You Would  Need To Get Right With God Are:
You have never believed in God as your Lord and Savior.

You have believed, yet your life is not reflecting a life that is honoring God.
In either situation, God's grace alone can help you navigate through to get right with God either for the first time or to get back on track. Start with prayer and ask God to open your eyes to the truth of His word. Ask Him to show you the way.
Also, talk to a pastor or a Christian friend to help you along the way. You can even speak to a free Christian counselor for more help if need by. Another thing you could do is to chat with a Christian online.
---
For Encouragement Call 1-800-633-3446 or Chat
---