Testimony Of Bill Greguska
God has been faithful to me even though I was not always faithful. There were times in my earlier days that were not the story by far! Things got so bad that I was tempted to give up on life, but thankfully God had other plans that I did not know about.
Please contact us if you have any questions or comments or would just like some encouragement?
What Does It Mean By "The Testimony Of Bill Greguska"
Read About My Testimony Below.
---
---
WHAT LEAD UP TO ME BELIEVING IN JESUS CHRIST
Testimony of Bill Greguska
1. My Life Before Jesus.
My parents took me to church when I was a kid. I knew a little bit about God, yet going to church did not affect my life much. Even though I did believe in God, I did not live my life for Him. I lived selfishly and focused on what would make me happy and how I could have fun and gain attention from others.
I had problems in school with my behavior and concentration, which set the stage for me to get into trouble.
My mom transferred me from public school to private school in 4th grade (St. Gregory's) because I needed more help.
The Lord used basketball as my mom's strategy to ensure that I would behave in school and get passing grades. The only thing that kept me somewhat motivated was playing basketball. I excelled in basketball from 5th grade until my junior year in high school, when my life started getting challenging and a little too crazy.
---
2. How Jesus Came Into My Life.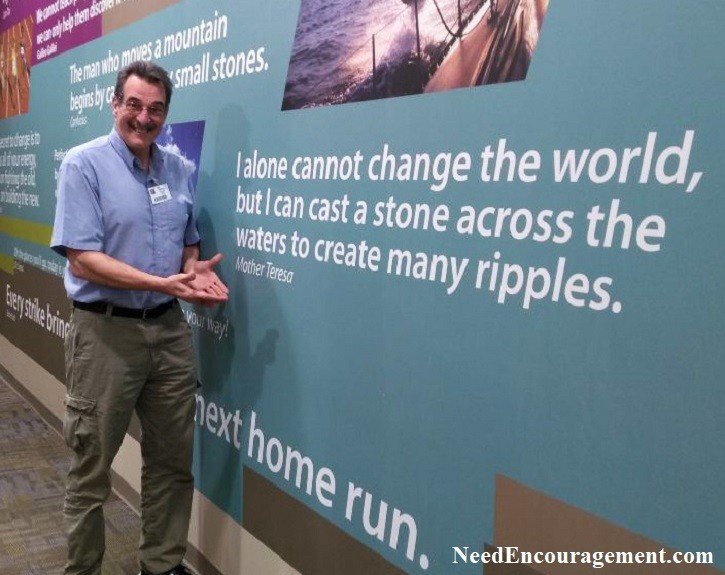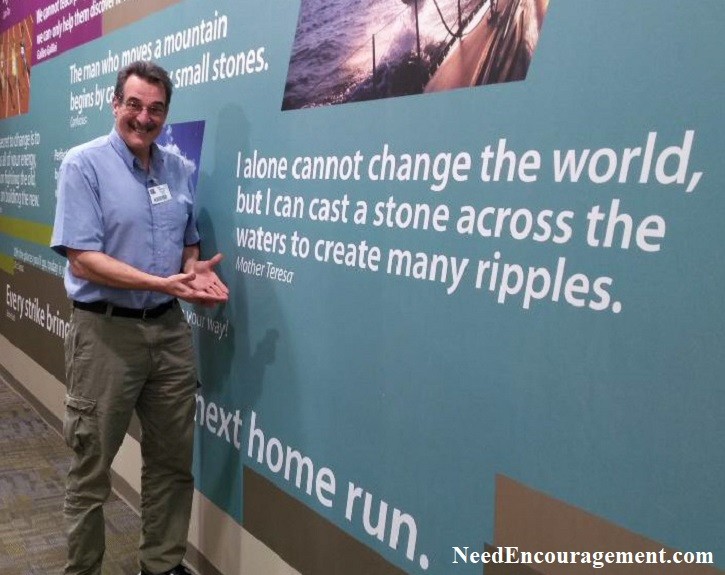 After Abusing Alcohol And Drugs For All Those Years When Growing Up!
---
3. How My Life Changed Because Of Jesus.
Now That The Holy Spirit Is Living In Me, It Does Not Mean I Am Sinless!
But being a Christian now means that I do sinless. I still have some struggles in my life and even in my faith, but now I know who to go to for help ­ ­ God and His Word. I have been blessed that God put three extraordinarily loving and dedicated people in my life to help guide me: my dear Mom, my good friend and brother in Christ, Mark Mallwitz, and my friend and big sister in Christ, Sue Sauer. God has sprinkled a few others in my life that I am very thankful for also.
For some years now, I have had a quiet time each morning when I wake up. I read my Bible, do some journaling, and pray to start the day off right. That is very important to me. It is also vital to go to my Bible study on Wednesdays and church on Sundays. God has led me to hand out encouragement cards to introduce people to Jesus via my website NeedEncouragement.com.
---
---
I Shared My Testimony At The Milwaukee Rescue Mission
on March 3, 2021
Hi everyone,        
I was encouraged to share my testimony with you guys again—this time, I want to share it in a little different way.
I am sure that my life is not that much different from most of your lives with its ups and downs, I would imagine.
I grew up in the Milwaukee area. Born to a decent family, we went to church. I got a proper education.
One thing, I did get super active in basketball to the point I made it my god. I eventually learned that was a big mistake.
Then I got addicted to drugs and alcohol, which ended any future hope I had to play basketball in college.
Because of my addictions, I got in trouble with the law a few times and did some jail time.
Many years later, I got married when I was 37 years old, raised a son, and ten years later, my wife divorced me.
We are all old enough to reflect on our lives. When I reflect on my life, the most important thing I did in my life was not playing basketball, quitting drugs and alcohol, or stopping getting into trouble with the law, or that I got married and raised a son. All those things are all good to a point.
I am sure you guys might be thinking about the most important thing you did in your life.
I will tell you how I see it that the most important thing I did in my life was when I was introduced to Jesus Christ and decided with my own free will and the Holy Spirit's prompting that I would start to follow Jesus. And that is what I did, and I am still doing. I am not sinless, but I can say for sure because of Jesus, I sin less.
Accepting and following Jesus was the very logical thing for me to do. His teaching made sense to me. I did not accept Jesus the first time someone talked with me about Him, but finally, after having my last bout of trouble with the Law in 1986, I was placed in long-term treatment for alcohol and drugs. I can remember the very last day that I did any drugs, and right then, It came to me like turning on a light switch. I cried out to God to help me stop, and sure enough, that day was the last time I used drugs or alcohol since June 25th, 1986.
My life changed, and from then on, God worked on my heart by helping me change the ways I lived by the process called regeneration. God mentally, emotionally, and spiritually freed me. I then saw that days add up to weeks, weeks added up to months, and months added up to years. I would be lying if I said that I did not hear God knocking at my door the first 26 years of my life, but I can say that I finally had ears to hear and eyes to start to see how to live to honor God and that is what I hold on to.
I can not, or will not promise, that if you accept Jesus tonight, that your life will be free of worries, problems, or pain. BUT, I can promise you that you will have an advocate to help you through all your difficulties through prayer and having the opportunity to read His word to supply the strength and wisdom you need in this crazy world we all live in.
I ask you to think about what I have said and grab on to the opportunity to be forgiven for your past, present, and future sins and live the life the way God intended for you and me to live while here on earth and eventually with Him someday in heaven. If you are ready to decide to follow Christ, then today may be the day for you to do so!
---