The Power In Words Can Either Help Or Hurt!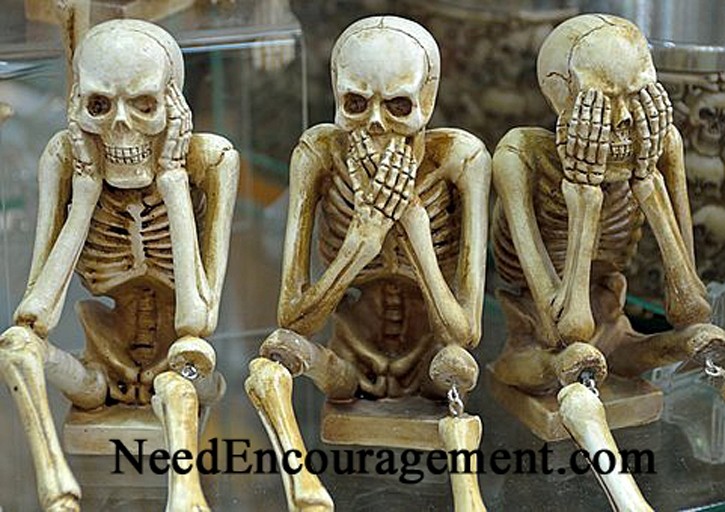 Please contact us if you have any questions, comments, or encouragement.
There is power in words that we say that can help or hurt others! Have your words been hurting or healing those that you talk with?  Keep a filter on your mouth so that what you say can uplift others rather than tear them down. Keep in mind that God created everyone, so when you or I speak harshly or full of anger, we are verbally attacking one of God's creations. 
I can be honest and admit that on more than one occasion in my life, I have loaned my lips to the devil, and on purpose or sometimes even accidentally, I have hurt someone's feelings or self-worth with the fire coming from my tongue. I pray that we all can choose our words more cautiously and share them with love and grace toward others. ~ Bill Greguska
Proverbs 16:24  Gracious words are a honeycomb, sweet to the soul and healing to the bones.
---
Power In Words Depends On How You Use Them!
---
Power In Words!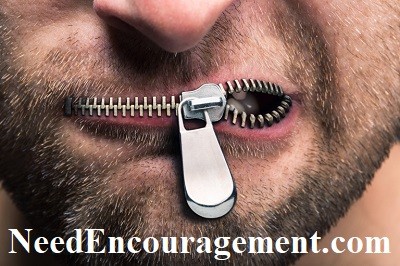 There is power in words to build up or tear down others. People have the influence and ability to build up or tear others down. The problem is once the words are spoken, there is no way to retrieve what you said besides an explanation or apology. Sometimes that is not enough. 
Words we use can be destructive and hurtful, yet they can also be encouraging and helpful. It is your choice what words you choose to use. If you don't have anything good to say, then it is best not to say anything. Have you been attacked with words by someone recently? You are not alone, but there is hope, and your confidence comes from the Lord watching over you and will protect you. ~ Bill Greguska
---
Watch What We Allow To Come Out Of Our Mouths!
---
Here Are Some Helpful Links:
---
The Power In Your Words Will Shock You!
---
Guard Your Eyes And Ears To Keep Your Heart Clean!
We firmly suggest not putting much of your faith in people and things. Our faith needs to rest on the Lord Jesus and His Word! People can give you suggestions, advice, and opinions, but the only thing that matters is what God's word says! People are only human and will disappoint you; things can give you momentary or temporary satisfaction. 
Those who have hope in God can rest assured that God is working out His plans as we live in hope in God. We can rest assured that God is working out His plans as we live daily. People who strive to find superficial hope and love in the worldly things they are involved in eventually realize that this cannot give them the confidence they are looking for.
James 1:19-20
My dear brothers and sisters, take note of this: Everyone should be quick to listen, slow to speak, and slow to become angry

because human anger does not produce the righteousness that God desires.
---
Some Specific Scriptures To Encourage You:
James 1:26 ESV 
If anyone thinks he is religious and does not bridle his tongue but deceives his heart, this person's religion is worthless.
Proverbs 21:23 ESV 
Whoever keeps his mouth and his tongue keeps himself out of trouble.
Proverbs 12:18 ESV
There is one whose rash words are like sword thrusts, but the tongue of the wise brings healing.
1 Peter 3:10 ESV 
For "Whoever desires to love life and see good days, let him keep his tongue from evil and his lips from speaking deceit;
Ephesians 4:29 ESV 
Let no corrupting talk come out of your mouths, but only such as is good for building up, as fits the occasion, that it may give grace to those who hear.
James 3:8 ESV
But no human being can tame the tongue. It is a restless evil, full of deadly poison.
Proverbs 15:4 ESV 
A gentle tongue is a tree of life, but perverseness in it breaks the spirit.
Proverbs 10:19 ESV
When words are many, transgression is not lacking, but whoever restrains his lips is prudent.
Proverbs 15:1 ESV 
A soft answer turns away wrath, but a harsh word stirs up anger.
James 3:6 ESV 
And the tongue is a fire, a world of unrighteousness. The tongue is set among our members, staining the whole body, setting on fire the entire course of life, and set on fire by hell.
James 3:5 ESV
So also the tongue is a small member, yet it boasts of great things. How great a forest is set ablaze by such a small fire!
Matthew 12:36 ESV
I tell you, on the day of judgment people will give account for every careless word they speak,
Psalm 34:13 ESV 
Keep your tongue from evil and your lips from speaking deceit.
---
---
For Encouragement, Call 800-633-3446 or Chat
---