Do You Need To Be Born Again?
---
Do You Want To Be Born Again?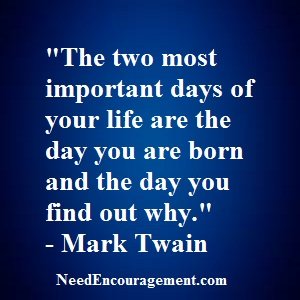 ---
Born Again?
But the real question is, can a person get into heaven without being born again? The very simple answer to that question is found in John 3:3 Jesus replied, "Very truly I tell you, no one can see the kingdom of God unless they are born again."
Before I was Born Again, I had a simple understanding of who God, Jesus and the Holy Spirit were from back in Catholic grade school.
Later on, in life when I was born again, I grew to know that God was real and that He loved me and had a plan for my life, a better life than I was living which I was all for.
I remember asking myself the question years ago when I was in grade school, "Why do I need to be Born Again?" I never got an answer to that question until I was in my 20's until Shawn O' Gorman told me one summer afternoon at his gas station when I was coming home from Hart Park playing basketball. Shawn was one of the first major links of the chain of people God put in my life to lead me to find Jesus Christ in my life.

---
Being Born Again Is A Fresh Start!
---
My Born Again New Life Just Started To Take Root!
After I started to understand more about the Bible, the Bible then began to make a lot of sense.  Next thing I needed to do then was to figure out with help from the Holy Spirit, Bible, and some Christian friends how to put my new found faith of being born again into practice.
It was not until later on in my life that I knew for sure I had assurance for my salvation, it took caring people to help me understand the scriptures what that actually meant. God's Word did not take root in my life until June 25, 1986, when I surrendered my life to the care of God.

God did not clean up my behavior like a magic wand, but it was an enormous step in faith that I took, and I could tell the difference and so could others! Being born again was the biggest and most important decision I ever made in my life. Are you born again?
Being raised in the Catholic church, I had some general understanding, but when I chose to accept Jesus Christ as my Lord and Savior, in other words, to be born again, I started seeing things in a different light. ~ Bill Greguska
---
Here Are Some Helpful Links:
---
Do You Think You Would Like To Be Born Again?
Related Pages Of Encouragement:
A Special Link for a Little Extra Encouragement
---
You Must Be Born Again ~Jesus Christ!
---
A Brand New Person!
---
The Sinners Prayer To Be Born Again!
Dear Lord Jesus, I know that I am a sinner and need your forgiveness. And I believe that you died for my sins. And I really want to turn from my sins.
So right now invite you to come into my heart and help me live a life that will honor and please you. I want to trust and follow you as Lord and Savior. In Jesus' name. Amen
If you said this prayer and understood what it meant, and believed it with your whole heart you are born again.
Welcome to the family God! Please contact me if you just gave your life to Jesus Christ so I can share in your joy!
---
Understand Your Faith A Little Better!
We have confidence that when we sit on a chair, the chair will be able to support us. As a person grows in their Christian life, their faith in God is like sitting in a chair, not doubting every time they sit down whether the chair (God) will hold them up or not.
The important thing is not necessarily the person's faith, but whom the person puts their faith in. Is your belief in God, or is your faith in someone or something else that will ultimately let you down?
---
Do You Want To Be Born Again?
---
To Be Born Again Is Easy As 1-2-3-4
Admit your need (I am a sinner). That is the first thing to realize!

Be willing to turn from your sins (Repent of sins).

Confess and believe that Jesus Christ died for you on the cross and rose from the grave.

Do what the Bible teaches you to do daily, the best you can!
"I believe that a great number of people are going to die and go to hell because they're counting on their religiosity in the church instead of their relationship with Jesus to get them to heaven. They give lip service to repentance and faith, but they've never been born again." ~Adrian Rogers
John 3:7-8  You should not be surprised at my saying, 'You must be born again.'  The wind blows wherever it pleases. You hear its sound, but you cannot tell where it comes from or where it is going. So it is with everyone born of the Spirit."
---
---
---
For Encouragement Call 1-800-633-3446 or Chat
---
Please contact us if you have any questions or comments or would just like some encouragement?
I had a born-again experience at the age of 33. As a result of that, I found a church where I felt I was being fed properly. I don't say that as a reflection on Catholicism. But once I was born again, I got an evangelical spirit. ~ Bill McCartney
John 3:7 You should not be surprised at my saying, 'You must be born again.'