How To Avoid Sin?
The Answer Is By Guarding Our Hearts And Minds!
Please contact us if you have any questions or comments or would just like some encouragement?
Proverbs 4:23
Above all else, guard your heart,

for everything you do flows from it.
Avoid sin by walking close to God and not allowing the

temptation

to get you off track in the first place, be aware of your weaknesses and avoid putting yourself into a situation that will tempt you at a weak moment! Do not be playing checkers, while the devil has been playing chess! Do not take spiritual warfare lightly, because it is real, the devil is out to steal, kill and destroy you and me. ~

Bill Greguska
Faith in the Lord Jesus Christ is the foundation upon which sincere and meaningful repentance must be built. If we truly seek to put away sin, we must first look to Him, who is the author of our salvation. ~ Ezra Taft Benso
---
Be More Aware Of How To Avoid Sin!
---
Do You Want To Avoid Sin?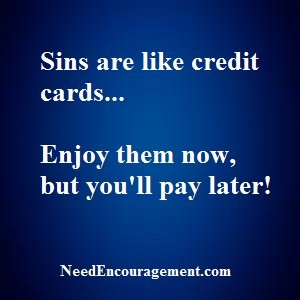 How can you avoid sin? There are many ways to avoid sin. One obvious way is by not going to places that will tempt you. To avoid sin, you need to monitor what you see with your eyes, hear with your ears, and think in your head. Kind of like putting on armor to protect you from sin. Learn more by reading Ephesians 6:10-17
Not only that, but you also need to keep your focus on God and ask for His protection. You know where you are weak, and remember that God is always available, and He is full of mercy and grace! "If we confess our sins, He is faithful and just to forgive us our sins and cleanse us from all unrighteousness" 1 John 1:9. Sin will always be around us in this world, but we can avoid sin by staying close to God and avoiding Satan's pitfalls. Having someone to help keep you accountable is very important; otherwise, we can fall prey to the enemy alone. You can avoid sin by staying away from the wrong places and the people that tempt you in your life and continue to pray!~ Bill Greguska
---
How Can I Overcome Sin In My Christian Life?

---
Here Are Some Helpful Links:
---
---
For Encouragement Call 1-800-633-3446 or Chat
---