Do You Have A Fear Of Death?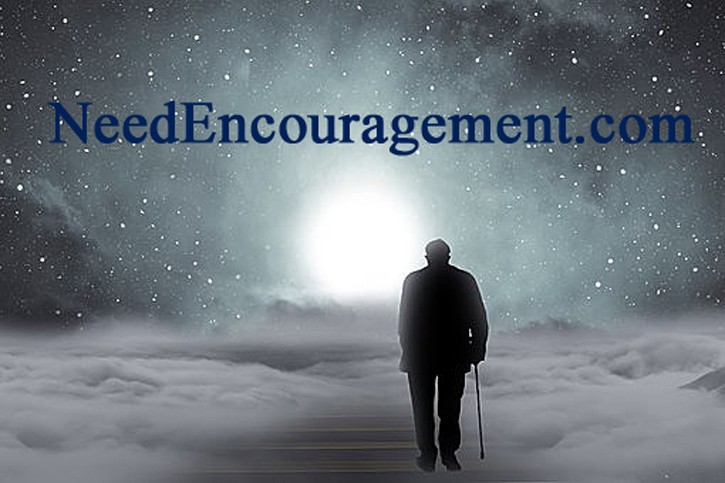 Please contact us if you have any questions or comments or would just like some encouragement?
This fear of death infused me with the desire to live and to live harder. ~ Josh Lucas
Revelation 21:4 'He will wipe every tear from their eyes. There will be no more death' or mourning or crying or pain, for the old order of things has passed away."
Keep in mind that death will come to each one of us someday. The question is, where will we spend eternity? If you do not have peace in your heart about dying because you have never gotten right with God, we hope that you get right with God today.  Here are some encouraging scriptures about death.
A ‣ B ‣ C ‣ D ‣ E ‣ F ‣ G ‣ H ‣ I ‣ J ‣ K ‣ L ‣ M ‣ N ‣ O ‣ P ‣ Q ‣ R ‣ S ‣ T ‣ U ‣ V ‣ W ‣Y ‣

Z
What does the Open Bible say about death?

What does Biblegateway say about 
death?
---
Count Each Day As A Blessing!
My Friend Marlene Shared This With Me To Share With You…
I was looking for something to watch on TV the other day and came across "The Waltons." A show I used to watch as a kid. John Boy (the main character) stopped to help an elderly neighbor with her mule. It was late fall and she told him something that really stuck with me.
She said "See this rose bush? You don't hear them complaining about the winter coming. They know their flowers need to die and fall off so that in the spring the new buds can grow. Just like us. The old people will die and the new babies born." It was a good lesson for me. I think more about my mortality and death since I was diagnosed but recently have been very much at peace about it all.
~ Marlene Foeckler
---
Death Is The Beginning Of Eternity!
Many people fear death, but death is not to worry about, especially if you know Jesus Christ as your Lord and Savior.
I do not fear death, although the thought of suffering is something that I have had to take to the Lord in prayer.
Whatever the Lord's will is, I agree and in with all my chips.  Some people are afraid of death and dying, but there ought not to be any fear!
---
Do You Have A Fear Of Death?
I will tell you that my mom did not have a fear of death. Some people talk about having no fear of death. People said to me that they wanted to die in their sleep without pain.
That sounds peaceful, but no matter how my life ends, I know that I will be in heaven because of the personal relationship I have had with Jesus Christ, not because of any good that I have done, but what Jesus has already done. Can you say the same? If you are not sure, click here. 
---
Mom Had A Big Heart And A Great Sense Of Humor!
Mom Did Not Fear Death Because She Knew The Lord!
You have heard it say to keep your fork at the dinner table because the best part is coming, which is the Desert. When I die, I want to have a fork in my casket to remind others that the best is yet to come, heaven!
My first experience with the death of someone close to me was my best friend Steve Mader, I was 16 years old, and his death hit me very hard. So hard that it lead me to find so-called comfort in alcohol and drugs.
Looking back now, if I had reached out to someone to talk things out, it might not have been so traumatic of an experience that his death brought me.
The death of my mother, Diana Greguska, was another severe death to deal with. But with my mom, she lived to be 93, and I had the opportunity to take care of her for the last eight years of her life since she helped me my entire life! You can read more about my mom in a diary that I wrote in honor of her life. ~ Bill Greguska
---
Here Are Some Helpful Links:
---
Things You Can Say To Comfort Someone! 
"I'm sorry for your loss."

"You are in my thoughts/I'm thinking of you." 

"He/she was a wonderful person."

"I will miss him/her." 

"This must be so hard for you." 

"I love you." 

"When you're ready, I'd like to get together to learn more about what the person who died was like." 
---
Here Are A Few More Helpful Links:
---
---
---
For Encouragement Call 1-800-633-3446 or Chat
---