How To Solve Problems More Effectively?
Please contact us if you have any questions or comments or would just like some encouragement?
So when life throws you a curve, remember that the shortest distance between a problem and a solution is the distance between your knees and the floor.  After all, the one who kneels to the Lord can stand up to anything! Amen. ~ Anonymous

Matthew 7:14   "But small is the gate and narrow the road that leads to life, and only a few find it."
---
How To Solve Problems In 4 Steps?
---
Let God Solve Problems With You!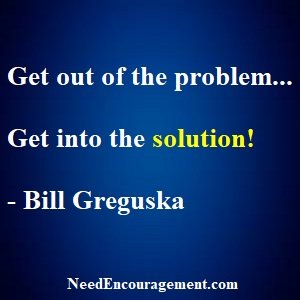 God can teach you how to solve problems in your life. Otherwise, you will keep repeating them. Preventing issues is as essential as addressing them. We need to use the wisdom God gives to learn to solve problems effectively.
We all have to solve problems in life each day, and you know that issues will always be a part of life.  Take all your challenges and concerns to God in prayer.
Ask God to help give you the wisdom to get through whatever it is. Be patient to wait to hear from God, do not knee-jerk a quick decision to get it done.
Seek wise counsel to help you, but first, always go to God in prayer. If you would like to, you can call

1-800-633-3446

to talk with a trained Christian counselor 24/7.
Sometimes God puts people in your life to help you, and other times he gives you just the perfect wisdom you need to overcome and solve problems with God's help!  ~
Bill Greguska
---
Here Are Some Helpful Links:
---
It's Your Time To Make A Decision!
Learn To Solve Problems!
We all struggle with one thing or another, and many of us ask God for His help by saying something like, "Why don't you take this struggle from me?"
Remember that when you can't solve the problems, try your best to manage them until you can by praying about it. 
I can hear God saying something like – "I didn't give it to you! Don't wait for me to swoop down there and rip it out of your hands. No, the foot of the cross is the altar of sacrifices. If you don't want it, lay it down at the altar, and walk away. Please stop asking me to take away what I did not give you. Lay it down, submit it, release it. I am waiting for you."
I had explained how God worked on me years ago when God helped me quit alcohol and drugs, destroying my life. God has been faithful in other areas of my life, like quitting smoking cigarettes. God is more than willing to do for you in your life if you lay it down at the altar and walk away from it 
no matter what it may be that you are struggling with starting today?
---
Solve Your Problems By Focusing On God!
---
Related Pages Of Encouragement:
A Special Link for a Little Extra Encouragement
---
Three Excellent Links We Recommended!
Biblegateway.com to search for whatever topic you are dealing with.
You can also go to GotQuestions.org for similar types of help.
Are you a Good Person? Watch this short video here.
---
You Solve Problems By Learning From The Past
Far too often, we make things harder and much more complicated than they are.  Jesus said, "Take My yoke upon you, for My yoke is easy, and My burden is light." He did the heavy lifting. Now our job is to 'enter into His rest' by believing what He has already done for us. Psalm 46:1
Acknowledge that there are solutions for your obstacles in life.

Ask God to show you how to solve your obstacles, and then listen for the answer.

Ask God to help you make sense of the problem you are experiencing.

Be honest about the entire situation and your part in it.

Brainstorm on paper the possible solutions that God might be trying to show you.

Ask God for wisdom and direction, realizing that things can be overwhelming when we try to manage things independently.

If necessary, ask God to put someone in your life to help you walk thro