How To Solve Problems More Effectively?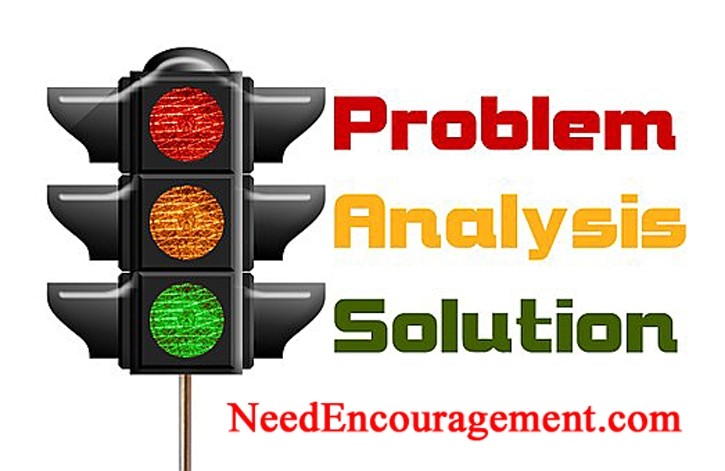 Please contact us if you have questions or comments or want encouragement.
Solving problems can be a daunting task, especially when it comes to dating relationships and also marriage. However, it is important to remember that every problem has a solution. The key is getting out of the problem and into the solution as quickly as possible. Staying calm and thinking logically can help you approach the situation in a more level-headed manner instead of reacting emotionally.
Taking time to slow down your thoughts and write them on paper can also help bring clarity to the issue at hand. Remember that you don't have to solve everything alone; seek advice from people with experience in handling conflicts, buy yourself some time before making decisions, and most importantly, pray for guidance from God who loves you unconditionally and will always provide answers when called upon. So do not let problems discourage you or hinder your relationship; embrace them as opportunities for growth and trust that solutions are within reach! ~ Bill Greguska

Matthew 7:14   "But small is the gate and narrow the road that leads to life, and only a few find it."
---
How To Solve Problems In 4 Steps?
---
Five Things To Do When You Have A Problem To Solve?
Gather All The Facts.

Pray About It.

Consider The Pros And Cons.

Decide What To Do Next.

Follow Through On Your Decision!
---
Solving Problems In Marriages And All Relationships Can Be Tricky!
It is a common reality that we all have to face. It's easy to feel overwhelmed when life throws you a curve ball, but remember that the shortest distance between a problem and its solution is the distance between your knees and the floor. However, it's essential to get out of the problem and into a solution as quickly as possible. Staying calm, thinking logically instead of emotionally, slowing down your thoughts or even writing them on paper can be helpful tools during difficult times. Remember, most things don't need immediate decisions; take time to clear your thoughts and seek advice from experienced people around you. You do not need to solve all your problems on your own either; God loves you and will help if you call upon Him through prayerful reflection asking "What do you want me to do Lord?" This is where answers are found! So keep moving forward with confidence, knowing that solving problems takes time but always leads towards growth in relationships!
---
Let God Solve Problems With You!
Relationships can be complicated sometimes, especially when two people need to be on the same page but are trying to solve a common problem or concern without teamwork. God can teach you how to solve problems in your life. Otherwise, you will keep repeating them. Preventing issues is as essential as addressing them. We need to use God's wisdom to learn to solve problems effectively. We all have to solve problems in life each day, and you know that issues will always be a part of life. 
Take all your challenges and concerns to God in prayer. Ask God to help give you the wisdom to get through whatever it is. Be patient to wait to hear from God, and do not knee-jerk a quick decision to get it done. Seek wise counsel to help, but first, always pray to God. If you would like to, you can call 1-800-633-3446 to talk with a trained Christian counselor 24/7. Sometimes God puts people in your life to help you, and other times he gives you just the perfect wisdom you need to overcome and solve problems with God's help!  ~ Bill Greguska
---
Learn To Solve Problems!
There needs to be patience practiced when trying to solve problems in any relationship you are in, whether it is a marriage, parent-child, teacher-student, boss-employee, simply two friends, or an addiction or bad habit you are trying to overcome. We all struggle with one thing or another, and many of us ask God for His help by saying something like, "Why don't you take this struggle from me?"
Remember that when you can't solve the problems, try your best to manage them until you can by praying about them.
I can hear God saying something like – "I didn't give it to you! Please don't wait for me to swoop down and rip it out of your hands. No, the foot of the cross is the altar of sacrifices.
If you don't want it, lay it down at the altar, and walk away. Please stop asking me to take away what I did not give you. Lay it down, submit it, and release it. I am waiting for you."
I had explained how God worked on me years ago when God helped me quit alcohol and drugs, destroying my life. God has been faithful in other areas of my life, like quitting smoking cigarettes. God is more than willing to do for you if you lay it down at the altar and walk away from it,
no matter what it may be that you are struggling with starting today.
---
Solve Your Problems By Focusing On God!
---
Three Excellent Links We Recommended!
Biblegateway.com to search for whatever topic you are dealing with.
You can also go to GotQuestions.org for similar types of help.
Are you a Good Person? Watch this short video here.
---
You Solve Problems By Learning From The Past
Far too often, we make things harder and much more complicated than they are.  Jesus said, "Take My yoke upon you, for My yoke is easy, and My burden is light." He did the heavy lifting. Our job is to 'enter into His rest by believing what He has done for us. Psalm 46:1
Acknowledge that there are solutions for your obstacles in life.

Ask God to show you how to solve your obstacles, and then listen for the answer.

Ask God to help you make sense of the problem you are experiencing.

Be honest about the entire situation and your part in it.

Brainstorm on paper the possible solutions God might be trying to show you.

Ask God for wisdom and direction, realizing that things can be overwhelming when managing things independently.

If necessary, ask God to put someone in your life to help you walk through these roadblocks.



---
Help For You To Solve Problems That Keep Reoccurring:
The real roadblocks?

What Causes these barriers?

Possible solutions to prevent these problems?

What is the best possible solution?

What Problems in life get you down the most?
---
Here Are Some Helpful Links:
---
Some Specific Scriptures To Encourage you:
John 16:33 ESV 
I have said these things to you, that in me you may have peace. In the world, you will have tribulation. But take heart; I have overcome the world."
Proverbs 3:5-6 ESV
Trust in the Lord with all your heart, and do not lean on your own understanding. In all your ways, acknowledge him, and he will make straight your paths.
1 Corinthians 10:13 ESV 
No temptation has overtaken you that is not common to man. God is faithful, and he will not let you be tempted beyond your ability, but with the temptation, he will also provide the way of escape, that you may be able to endure it.
Matthew 10:16 ESV 
"Behold, I am sending you out as sheep in the midst of wolves, so be wise as serpents and innocent as doves.
1 Peter 5:7 ESV 
Casting all your anxieties on him because he cares for you.
Proverbs 12:25 ESV 
Anxiety in a man's heart weighs him down, but a good word makes him glad.
Luke 14:28 ESV 
For which of you, desiring to build a tower, does not first sit down and count the cost, whether he has enough to complete it?
Psalm 46:1 ESV 
God is our refuge and strength, a very present help in trouble.
Philippians 4:6 ESV 
Do not be anxious about anything, but in everything, by prayer and supplication with thanksgiving, let your requests be made known to God.
---
---
For Encouragement, Call 800-633-3446 or Chat
---