---
---
---
How Does Spiritual Warfare Affect You?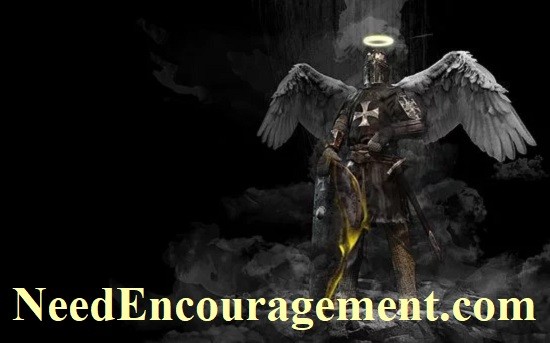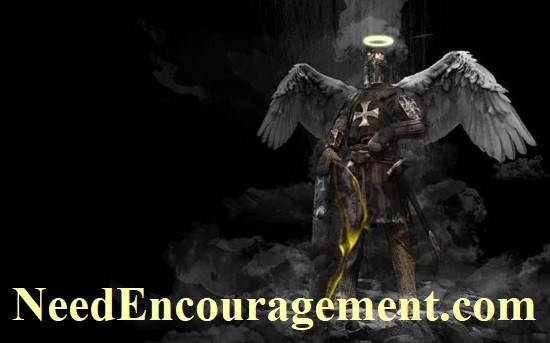 God's word speaks about the absolute reality of a conflict we face as believers, and we often call that conflict "spiritual warfare."  C. S. Lewis warned us decades ago, though, that believers usually fall into one of two camps when dealing with the demonic: we deny their existence, or we get fascinated with them. Either way, we too often miss the Bible's basic teachings about this conflict.
The Bible is a book about God, not the devil.
We are instructed not to magnify the devil's power but rather God's power.
Satan and his demons are real.
The Bible reveals Satan and his demons as real, supernatural beings who oppose God and his people. Any attempt to negate the reality of Satan and his demons is inaccurate.
---
What Does Spiritual Warfare Have To Do With Your Mind!
---
Satan Is Not Our Biggest Problem.
We face three enemies: the world, our flesh, and the devil (Eph. 2:1–3). In some cases, the three are so interwoven that it's difficult to tell them apart. Our primary problem is not Satan, though. We are often the biggest problem.
God is in control over all things, including Satan and his demons.
There is a conflict between human beings and the devil because God put that conflict there (Gen. 3:15). That conflict would ultimately lead to the cross at Calvary, where the death of Jesus would break the power of sin and death. (Col. 2:15).
Satan is a defeated foe.
Satan has been bound through God's judgment, and the cross is being bound through the preaching of the gospel and will be bound for eternity. We do genuinely wrestle against principalities and powers (Eph. 6:12), but the devil and his demons have only been allowed to do what God's will allows for God's ultimate purpose.
---
What Is A Jezebel Spirit?
What is the Jezebel spirit? The Jezebel spirit is not just one spirit like Satan is.
This is a "type" of an evil spirit in Satan's kingdom. There is only one devil, one Satan. Still, many spirits would be considered a Jezebel type spirit, as they all have a particular type of personality and a specific way in which they like to operate.
Many deliverance ministers have used the term "Jezebel spirit" because of the nature of its personality and the way it operates once it sets up shop within someone.
The word "Jezebel" is coming from the OT story of Queen Jezebel back in Elijah's days. She was a ruling queen back at that time, and she had cold-bloodedly killed many of God's prophets when she was ruling.
As we explained to you in our article,

"The Different Kinds of Demonic Spirits,"

demons have two different names. They have their created name given to them by God when they were first created, and they also have a function name, which will tell you what kind of spirit you are dealing with.
For example, some of the demons' function names would be:
Spirits of lust, spirits of anger, spirits of murder, etc. The demon's function name will tell you the nature of their personality and what they like to specialize in once they move in and attach to a person.
A spirit of anger will try to get a person to act out in fits of rage and anger. The spirit of murder will try and get someone to commit cold-blooded murder. A spirit of lust will try to get a person to commit fornication and adultery.
However, when you come across a Jezebel spirit, it is something entirely different. Some people have called this a "master" type of spirit. Not that it is a master spirit in the sense of being like God, but that it is much more intelligent and cunning than a lot of the other demons are.
---
More Allen Parr Videos On Spiritual Warfare
---
Spiritual Warfare is Satan's attempt to deceive and divide believers.
Since the Fall in the Garden of Eden, the devil has tried to bait us with false teaching, lure us into sin, and turn us against each other. He does this to keep us from glorifying God and doing the Great Commission. Satan seeks to devour us (1 Pet. 5:8), so we can no longer be a light to a lost world. Satan wants us to mess up (sin), give up (become discouraged), get puffed up (become arrogant), split up (divide us), or shut up (quit evangelizing with others).
We are called to win this battle.
Yes, we're to stand against Satan (Eph. 6:11-14), but standing is not merely waiting and deflecting the arrows of the enemy.  We put on the full armor of God not so we can defend ourselves but so we can march into the enemy's kingdom to do the work of God and the Great Commission.
Satan battles against us because we are God's children.
Satan wants to hurt God's children in retaliation for being cast out of heaven since he can not hurt God. Non-believers follow the prince of the air (Eph. 2:2). They are blinded by the god of this world (2 Cor. 4:3–4), bound in darkness (Col. 1:13; Acts 26:18), and caught in Satan's snare (2 Tim. 2:25–26). His goal is to keep us from proclaiming and living out the gospel that sets people free.
Because of this battle, God calls us to evangelism and discipleship.
Evangelism requires intentionally taking the light into the darkness. Discipleship then requires teaching others to understand their position in Christ and put on God's full armor. On the one hand, if we don't evangelize, non-believers remain in Satan's kingdom. On the other hand, if we don't disciple, we send believers into the war unarmed. Both are not what God desires of us.
One of Satan's strategies is to separate us from the flock.
It is very similar to being in the jungle. The prowling animal focuses on the potential victim who is all alone without defense. We, too, need one another for that same type of reason in the battle of spiritual warfare.