What Is Holiness, And How Can I Become Holy?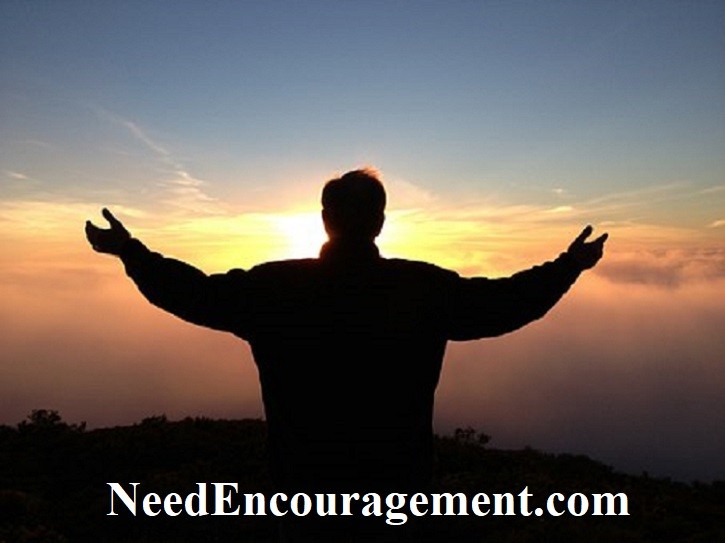 Please contact us if you have questions or comments or want encouragement.
Jesus was the only person who walked this earth without sin, and he can only claim true holiness. Yet, as Christians, we are called to strive to become more Christlike. We can never be holy like him while here on earth. Deep inside, I believe that most of us would like holiness to be a part of our lives, yet sometimes temptations and sin get in the way of our desire to do good and attempt to be holy.
When we behave unholily, God has made provision for us to be forgiven when we confess our sins. He will forgive our sins and refresh our lives, even though sometimes the consequences of our sins may not disappear. The fact is Christ's death on the cross forgives them. I encourage you to strive for holiness and not settle for just being good. ~ Bill Greguska

Hebrews 12:14  Make every effort to live in peace with everyone and to be holy; without holiness, no one will see the Lord.
---
What Is The Beginning Of Holiness? Mother Teresa
---
The Three Main Evil Influences That Fight Against Holiness:
The World

Our Flesh

The Devil
Four questions to ask yourself when you are struggling to decide whose voice you're hearing:
Is your first instinct prove you're right? If so, that is your flesh. It is not the Holy Spirit.

Are you angry with someone? If yes, that is your flesh, your sinful nature at work. The Holy Spirit always deals in love and wants to give you respect by allowing you free will.

Are you struggling to apologize and admit you're wrong? That, too, is your flesh. The Spirit's desire is for your pride to decrease and the humility of Christ to increase.

Are you ungrateful and discontent? If so, you're being led by your flesh. Ingratitude is never from the Holy Spirit.
---
Godliness Is Like Holiness!
---
What Does The Open Bible Say About Holiness?

---
Holiness Will Change Your Life!
---
Holiness Is Something To Strive For, Not To Attain Completely!
Holiness to me while growing up was something extremely hard to accomplish, I still recall being in 7th grade, and no matter how hard I tried to be good (even at the threat of not being able to play in the basketball game on Friday nights) I could barely muster up an hour of good behavior.
Looking back at my life as an adult showed me that being good (or holy) is not something to accomplish independently. It is a spiritual matter that God puts in our hearts, directed by His will, taught through the Bible, and guided by the Holy Spirit.
Remember that none of us are entirely holy; the only one to walk on this earth that was Holy was Jesus Christ Himself. It is evident in Romans 3:23, "for all have sinned and fall short of the glory of God." That does not mean we can not be holy, but our sinful nature makes that impossible.
Yes, there are moments when we live in the Spirit, and holiness is obtainable for periods of time (like when I was in 7th grade), yet as we grow in our faith and walk with God more intimately, those periods of holiness tend to become longer. ~ Bill Greguska

---
Some Specific Scriptures To Encourage You:
Hebrews 12:14 ESV 
Strive for peace with everyone and for the holiness without which no one will see the Lord.
Leviticus 19:2 ESV 
"Speak to all the congregation of the people of Israel and say to them, You shall be holy, for I the Lord your God am holy.
1 Peter 1:16 ESV 
Since it is written, "You shall be holy, for I am holy."
Romans 7:12 ESV 
So the law is holy, and the commandment is holy and righteous and good.
John 14:15 ESV 
If you love me, you will keep my commandments.
Leviticus 11:44 ESV 
For I am the Lord your God. Consecrate yourselves, therefore, and be holy, for I am holy. You shall not defile yourselves with any swarming thing that crawls on the ground.
1 Peter 2:9 ESV 
But you are a chosen race, a royal priesthood, a holy nation, a people for his own possession, that you may proclaim the excellencies of him who called you out of darkness into his marvelous light.
1 Peter 1:14-16 ESV 
As obedient children, do not be conformed to the passions of your former ignorance, but as he who called you is holy, you also be holy in all your conduct, since it is written, "You shall be holy, for I am holy."
Hebrews 12:10 ESV 
For they disciplined us for a short time as it seemed best to them, but he disciplines us for our good, that we may share his holiness.
Romans 12:1-2 ESV 
I appeal to you, therefore, brothers, by the mercies of God, to present your bodies as a living sacrifice, holy and acceptable to God, which is your spiritual worship. Do not be conformed to this world, but be transformed by the renewal of your mind, that by testing, you may discern what is the will of God, what is good and acceptable and perfect.
Acts 2:38 ESV 
And Peter said to them, "Repent and be baptized every one of you in the name of Jesus Christ for the forgiveness of your sins, and you will receive the gift of the Holy Spirit."
---
For Encouragement, Call 800-633-3446 or Chat
---