Examine Your Life / Both Good And Bad!
---
Take Time To Examine Your Life!
---
Examine Your Life
There is no way around it. We all need to examine our lives! To live life out to the fullest, you need first to examine your life to see where you are heading?
Do not be foolish by avoiding asking yourself simple questions such as, am I living the life that God intended me to live?
Another question could be, am I living my life to its fullest by loving God and loving others the way God intended me to live?
Taking a personal inventory of your life is like the process of weeding your garden.
By first asking these two questions, that will naturally open up the door for more questions that you will come up with yourself. Give this encouragement activity a chance to work for you! You will not regret when you look at your life a little closer. ~ Bill Greguska
---
Search My Heart O'Lord And Examine Your Life!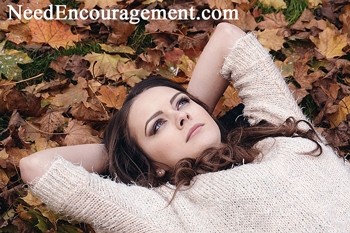 ---
Here Are Some Helpful Links:
---
Examine Your Life Both Good And Bad!
Reflect upon your present blessings of which every man has many – not on your past misfortunes, of which all men have some. ~ Charles Dickens
2 Corinthians 13:5 Examine yourselves to see whether you are in the faith; test yourselves. Do you not realize that Christ Jesus is in you—unless, of course, you fail the test?
---
Bill Greguska Playing Basketball Pius XI High School

---
Are You Ready To Examine Your Life?
Take time to examine your life on some of the major accomplishments you have had up until now?
This list below is NOT an ego bragging list. It is a list to show that we all have skills, accomplishments, and abilities even if you do not think so. You will realize that you have been blessed. 
We need to look at the good we have done with God's help and stop looking at the faults and failures in your past, but if anything learn from them and turn the page like my brother Tom told me.
To give you an example of what I am talking about, in a nutshell, my life has amounted to what I have written below for this activity. Use what I wrote to guide you to your personal highlights of your life:
Born July 8, 1960, youngest of four siblings.

I became a good basketball player in grade school and high school 1970-77.
Got off of drugs and alcohol in 1986.
Understood the importance of God in my life in 1986 and was Born Again.
Quit smoking cigarettes in 1988.
Worked at Elmbrook Church 1990.
Had some good friends throughout life, somewhat popular.
Built wheelchair ramps for Faith Indeed 1994- 2005.
Got married and raised a son Chris and daughter Sherry.
Took care of my 93-year-old mother the last eight years of her life beginning in 2006.
Started NeedEncouragement.com ministry in 2007.
---
---
---
Related Pages Of Encouragement:
A Special Link for a Little Extra Encouragement
---
Remember, With God, You Never Are Walking Alone!
---
God Has Given Each One Of Us The Gift Of Life…
Your gift back to God is what you do with it!
Each one of us has a list of accomplishments of your own. Take 5-10 minutes to think how God has used your life to make a difference. You can keep them private or share it with me.

Pray to figure out how to use the rest of your life to make it count for something good.

Do not focus on your past failures in life, only think of them if you allow them to inspire you not to repeat them again.
---
Why Should You Examine Your Life?
---
Living In the Past, Present Or Future?
We all get involved with problems in life, some are preventable, while others just happen. I am sure what you are dealing with today whether it is big decisions that need to be made. Problems with marriage, family, friendships, depression, anxiety, addiction or whatever you might be struggling with?
There are solutions for your problems. You just need to search for the solutions. Start now by determining in your heart that you want to live a better life. You need to first examine your life and reflect on what is the real root of your problems are and also your strengths, and ask God to help direct you.
Some of you do not want anything to do with God or Jesus Christ.

Some of you attend church as something to check off your good deed list like I used to do when I was growing up.

But I hope most of us worship and praise God because it is in your heart because you truly believe.
My point is that without God leading your life, you will most likely end up living in what I refer to as a type of a self-inflicted mini hell that I put myself through, all because I wanted to impress others, be accepted and fill the desires of my flesh.
That way of life was before I got to know Jesus Christ back before 1986 when I went through drug and alcohol treatment. Since then, the Lord has taken that addiction from me. I was able to take off my mask. ~ Bill Greguska
---
For Encouragement Call 1-800-633-3446 or Chat
---
Please contact us if you have any questions or comments or would just like some encouragement?
A person does not examine their life just once and think they are done, but rather we do it on a regular basis in order to keep up with the changing times and events in our lives, in order to be aware of what is going on in our lives to figure out how we can, with God's help, be the person that God wants us to become. ~ Bill Greguska
2 Corinthians 13:5 Examine yourselves to see whether you are in the faith; test yourselves. Do you not realize that Christ Jesus is in you—unless, of course, you fail the test?