InTouch.org

With Charles Stanley Will Inspire You!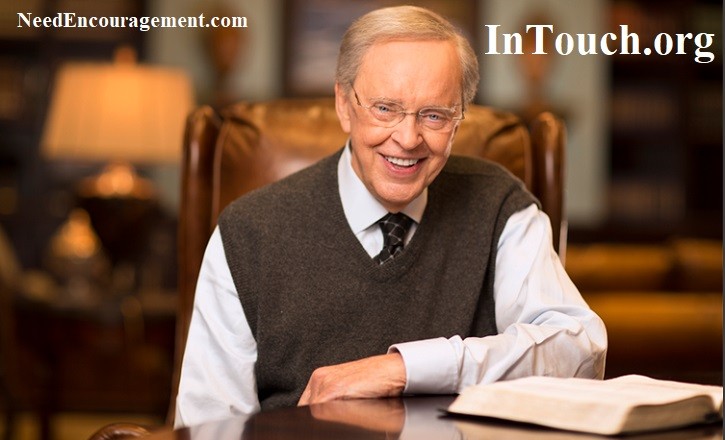 Please contact us if you have questions or if you need some encouragement.
Pastor Charles Stanley has always been one of my favorite pastors, including Adrian Rogers, Tony Evans, Ron Sauer, Stuart Briscoe, and others. Charles Stanley has a very down-to-earth way of speaking God's word to everyone in a simple yet profound way! One of the most inspiring and uplifting resources that I have come across in my spiritual journey is Intouch.org. This phenomenal website, founded by none other than Pastor Charles Stanley himself, has been a beacon of hope for countless individuals seeking solace and guidance from God's word. Through its powerful messages and insightful teachings, Intouch.org has served as a source of encouragement for people from all walks of life. With an unwavering dedication to spreading the Good News about God's mighty kindness and love, Dr. Stanley epitomizes true motivation and purpose in his ministry.
Charles Stanley's profound understanding that it is the Word of God and the work of God that truly transform lives resonates deeply within me, reminding me that every moment can be used to make a difference in this world. Just like Acts 20:24 emphasizes, our lives are worth nothing unless we utilize them to fulfill the work assigned to us by Jesus Christ – sharing His message with others. And through Intouch.org, this mission becomes even more achievable as it provides an accessible platform where anyone can experience the transformative power of Scriptures firsthand. It is truly awe-inspiring how one man's vision could culminate into an organization that touches millions around the globe with its message of faith and hope! So if you ever find yourself needing a dose of inspiration or seeking answers amidst life's challenges, look no further than Intouch.org – your virtual sanctuary where you can find reassurance in God's unending grace and love. ~ Bill Greguska
Romans 10:13
for, "Everyone who calls on the name of the Lord will be saved."
---
Charles Stanley Has A Great Way To Share Good News With You!
Some Specific Scriptures To Encourage You:
2 Timothy 4:2 ESV 
Preach the word; be ready in season and out of season; reprove, rebuke, and exhort, with complete patience and teaching.
2 Timothy 3:16 ESV
All Scripture is breathed out by God and profitable for teaching, for reproof, for correction, and for training in righteousness,
1 John 4:1 ESV
Beloved, do not believe every spirit, but test the spirits to see whether they are from God, for many false prophets have gone out into the world.
Luke 16:13 ESV 
No servant can serve two masters, for either he will hate the one and love the other, or he will be devoted to the one and despise the other. You cannot serve God and money."
Matthew 6:33 ESV 
But seek first the kingdom of God and his righteousness, and all these things will be added to you.
Matthew 5:27-28 ESV 
"You have heard that it was said, 'You shall not commit adultery.' But I say to you that everyone who looks at a woman with lustful intent has already committed adultery with her in his heart.
Matthew 4:17 ESV
From that time Jesus began to preach, saying, "Repent, for the kingdom of heaven is at hand."
---
---
For Encouragement, Call 800-633-3446 or Chat
---