Pastor Francis Chan

Shares

God's Word!

Please contact us if you have any questions or comments?
"Christians are like manure: spread them out, and they help everything grow better but keep them in one big pile, and they stink horribly."  ~ Francis Chan
Matthew 28:18-20  Then Jesus came to them and said, "All authority in heaven and on earth has been given to me. Therefore go and make disciples of all nations, baptizing them in the name of the Father and of the Son and of the Holy Spirit, and teaching them to obey everything I have commanded you. And surely I am with you always, to the very end of the age."
Francis Chan is a pastor on fire for the Lord and shares God's word clearly with others! Here are some encouraging scriptures about God's love.
---
Pastor Francis Chan Balance Beam Story!
 "Our greatest fear should not be of failure but of succeeding at things in life that don't really matter." ~ Francis Chan
1 John 4:8  Whoever does not love does not know God because God is love.
---
Francis Chan Knows And Loves The Lord!
This World Is Not Our Home!
I liked the video above that Francis Chan does about the balance beam illustration.
Realizing how much time we will be spending on earth makes it easier to figure out what is essential in life and what is not!  
It is so important to get an eternal perspective on life to understand what your life is all about! 
We live in this world for approximately up to 70 or more years. When you look at it that way, this time on earth is comparatively nothing compared to eternity.
Make sure you know where you are spending eternity because that is a very, very long time! ~ Bill Greguska
---
Here Are Some Helpful Links:
---
Related Pages Of Encouragement:
A Spiritual Link for a Little Extra Encouragement
---
Francis Chan Does Not Speak In Tongue, Me Either!
---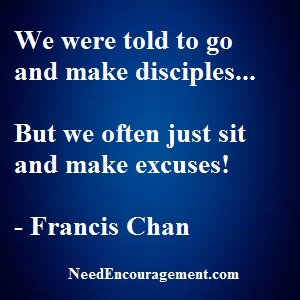 Francis Chan Shares About His Younger Years!
Pastor Francis Chan Tells It Like It Is!
A little of my background – my mom died giving birth to me. My dad remarried, and then my step-mom died when I was nine in a car accident. 
My father got married again, and then when I was twelve, he died of cancer. So, by the time I was in high school, I understood that this life is short.

I've got to focus on the next life,  and it's hard to keep up that perspective because of the pressure, but one thing that helps me is realizing that there will be no cowards in heaven. – Francis Chan
---
Francis Chan Shares Some Of His Wisdom
Pastor Francis Chan explained that continually listening to the Word without applying it has made Christians' ears dull to God's call.
"That's the first thing I was taught in seminary before we even started classes, was that the president of the school said, 'Look, be careful because once you can hear the word of God and do nothing in response then the next time you hear it, it'll get easier, and the next time, and pretty soon it becomes a habit and a pattern of your ability to hear the Word of God without a practical response,'" said Chan.

"That's a very dangerous place to be, and yet, man, that's happening. Every church across this nation, we've fallen into that pattern."
The solution, Chan stated, is to act. "Why not assume action? Why do you hear a verse and assume I shouldn't do something in response to that unless the Lord is stopping you?"
Chan acknowledges in You and Me Together that a fear of failure paralyzes some Christians "." Others, he shared, are afraid that living out God's word means depriving themselves of happiness.
"Scripture says that [God's] commands led to life, and I think everyone's so afraid to obey His commands because they're scared that if we obey this, this is going to make us miserable, and there's no reward it in it," said Chan.
Christians, he said, need to tap into their faith. 
By Stephanie Samuel, Christian Post Reporter
---
Encouraging Words of Wisdom
God does not want us to be lukewarm Christians! He wants us to love Him with all our heart, all our mind, and all our soul. If you are living this way at all, today is your chance to do something about it. Bill Greguska

Deuteronomy 31:8  "The Lord himself goes before you and will be with you; he will never leave you nor forsake you. Do not be afraid; do not be discouraged.

"Our culture is all about shallow relationships. But that doesn't mean we should stop looking each other in the eye and having deep conversations. ~ Francis Chan
---
For More Encouraging Testimonies
If you would like to share your faith in a testimony,
please contact us.
---
---
---
For Encouragement Call 1-800-633-3446 or Chat
---