Denying Yourself Is A Very Good Thing!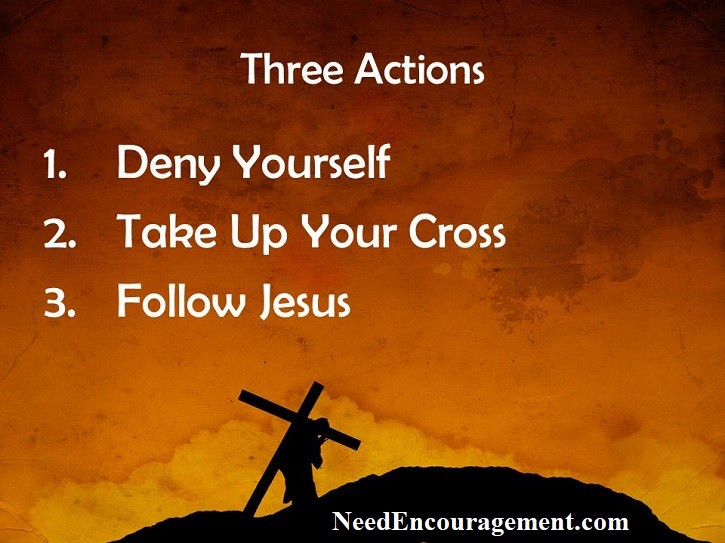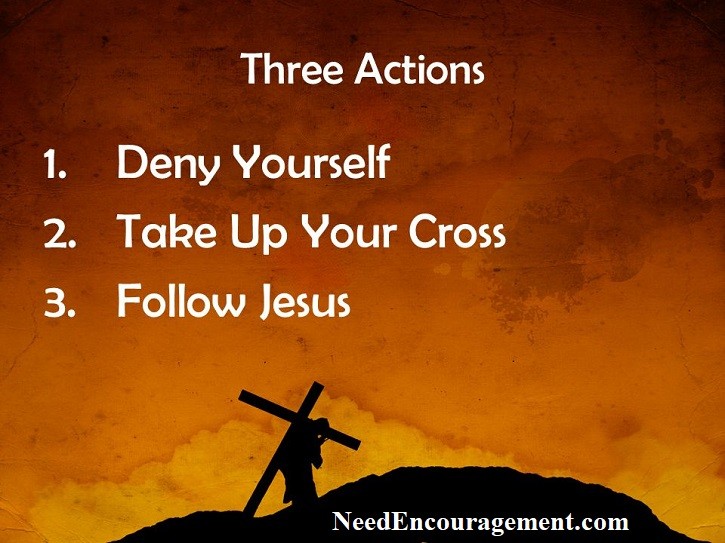 Please contact us if you have any questions or comments or would just like some encouragement?
Denying yourself means to say no to something pleasurable to have something better for you in the long run, usually having to do with doing God's will, not our own will. A general rule to follow is if something feels good to your flesh, make sure that it is not against God's will for your life. ~ Bill Greguska
Luke 9:23 
Then he said to them all: "Whoever wants to be my disciple must deny themselves and take up their cross daily and follow me.
---
What Is Denying Yourself And Pick Up My Cross Mean?
---
A ‣ B ‣ C ‣ D ‣ E ‣ F ‣ G ‣ H ‣ I ‣ J ‣ K ‣ L ‣ M ‣ N ‣ O ‣ P ‣ Q ‣ R ‣ S ‣ T ‣ U ‣ V ‣ W ‣Y ‣ Z
What does the Open Bible say about denying yoursel

f

?

What does Biblegateway say about
self-discipline?
Denying Yourself Is The Start Of Something Good!
Realize that being a disciple of Jesus Christ means denying yourself and our sinful desires.
Possibly the most challenging requirement of being a disciple of Jesus Christ is to deny yourself. We are all born with selfishness built right in us. It does not have to be taught, and resisting our natural desires is an ongoing battle. Denying self is key to being a follower of Jesus

Christ

.
Read Romans 13:14. "Rather, clothe yourselves with the Lord Jesus Christ, and do not think about how to gratify the desires of the sinful nature." Repete this scripture to yourself and let it sink in.
---
Denying Yourself From The Temptations Of This World!

---
Denying Yourself Means Saying No

To What Your Flesh Wants To Do!
Read this from Romans 13:8-14 because it also speaks volumes, "Let no debt remain outstanding, except the continuing debt to love one another, for he who loves his fellowman has fulfilled the law. The commandments, "Do not commit adultery," "Do not murder," "Do not steal," "Do not covet," and whatever other commandments there might be, can be summed up in this one rule: "Love your neighbor as yourself." Love does not harm its neighbor. Therefore love is the fulfillment of the law. And do this, understanding the present time.
---
---
---
For Encouragement Call 1-800-633-3446 or Chat
---