The Best Dating Advice Is To Put God First!
Please contact us if you have any questions, comments, or encouragement.
Dating is an agreed-upon commitment to date your partner solely. You must have things in common such as your faith in God, and similar values and interests, to name a few. It is time to get to know the person you are dating to tell whether you are suitable for each other and compatible to get married possibly.  Patience is the most prominent dating advice I can offer you. If you rush into a relationship or marriage, you will have an excellent chance of divorce. Be wise and prayerful.
Good dating advice is to get to know your dating partner well, enjoy your time together as friends, take your time, ask profound questions, learn what makes them tick, and be sure they understand who the Lord is and that they want to follow Him, just as you do. It is essential to keep sex solely for the marriage, not before.~ Bill Greguska

2 Corinthians 6:14  Do not be yoked together with unbelievers. For what do righteousness and wickedness have in common? Or what fellowship can light have with darkness?
---
If You Have Feelings For Someone, What Should You Do?
---
When You Date The Right Person, You Will Know It!
"FALLING in love" is a DANGEROUS mix of words, like falling off a high cliff onto the rocks below; the end can't be good! Please do NOT ever "FALL" into LOVE. True love takes careful observation, communication, seeking the Lord, getting His clear go-ahead, faithfully & continually holding the relationship before the Lord, willingness to give it up at any time the Lord says, "STOP!" True healthy LOVE is a beautiful growing Gift with roots deep into the water of the Word.
My good friend Sue Sauer talks about having a relationship with the opposite gender that will have some pain.  Her husband, Ron Sauer, says: "If you play football, you will get hit.  If you swim, you're going to get wet!  And a relationship, friendship, or romance will produce hurt from time to time."
The secret is to recognize that and prepare your heart to respond rightly to the person who hurt you, bypassing/casting "ALL your care on Him because He CARES for YOU!" (1 Peter 5:7).
When two people get good at that they reflect his kindness & unconditional love to each other in ways that build up and don't tear down; ways that seek the other's good, ways to heal rather than to hurt. ~ Sue Sauer

---
Someone Can Be Compatible But Not Suitable! 
---
My 50 Principles For Healthy Dating!
Learn what their relationship with God means to them. Hear their testimony.

Find out about their past, especially if they are divorced, have children, etc.

Don't give up your personal life and friendships.

Only talk about marriage initially (only to see if they are open to it someday and if that is something you want).

Can you see them as a possible teammate?

How important is God to them in their life?

Don't be misled by good or not-so-good looks.

Is physical attraction the main attraction, or is spiritual, emotional, and intellectual attraction important too?

Take enough time to get to know each other and their likes and dislikes.

Look for Godly character and let them know you like that.

Take a lot of time before you kiss; at least four months of dating or more would be wise.

Sex before marriage is not an option.

Don't tell them you love them until you know it is true love.

Are they friendly, like-minded, respectful, kind, honest, transparent, loyal, and have integrity?

Do they generally seem to be more naturally positive or negative?

Are they emotionally stable, generally speaking?

Do they have any past or present addiction or issue that needs to be discussed?

Do they have a good sense of humor?

Do they communicate well, both listening and talking?

Try to limit three dates per week max. Start slow you can always increase later.

Pay attention if they tend to argue or debate quickly.

Enjoy your time together, hang out with one another and try to have a purpose.

Keep both eyes open while dating, then one eye shut if you were to get married.

Always be the best person you can be and help improve them.

Knowing each other brings them closer to God no matter how the relationship develops.

Listen to them well and show love for them with your actions and kind words.

How do they talk about others, and do they seem worthy of your trust?

Encourage open communication and transparency.

Keep the relationship a little private until it is more established.

Ask a mentor, a close friend, or even a counselor or pastor for advice about your situation.

Remember that just because you are dating, someone does not mean it will turn into a marriage.

Enjoy getting to know them as a brother or sister in Christ whether or not you stay together.

Do they act, talk, and dress appropriately?

Be honest about why you are attracted to them and if that is substantial enough for a healthy relationship.

Remember that you want God's will to be done, not your will!

Can they freely ask for forgiveness and also forgive you?

Remember that it is okay to be single. Yet marriage can be excellent with the right person.

What are their standards, values, and morals? Is it compatible with yours?

Go slow emotionally, and do not count your chickens before they are hatched.

Be sure that the way you treat them is pleasing to the Lord and that your conscience is clear.

Please pay attention to them while determining their character. Tell them what you admire about them.

There is no such thing as a perfect girlfriend or boyfriend.

Don't email, text, or call too often or not enough.  Ask what is comfortable for them.

Give and take healthy space for one another. I hope you have healthy boundaries.

Pay attention to red flags. Talk to them calmly, non-judgmental way as you would want to be talked to.

Determine if any negative trait can not be acceptable to you. Can you negotiate or make other arrangements?

Remember that you are not perfect, and they will not be perfect, either.

Think of what you consider a deal breaker before you start dating someone.

Pray about the relationship. Do not make any decisions based only on emotions.

Ideally, wait all four seasons before getting married to know them well enough.
---
Dating Advice: Get Anchored In Jesus!
---
Specific Relationship Resource Links:
---
Good Dating Advice Is To Get To Know The Person Very Well!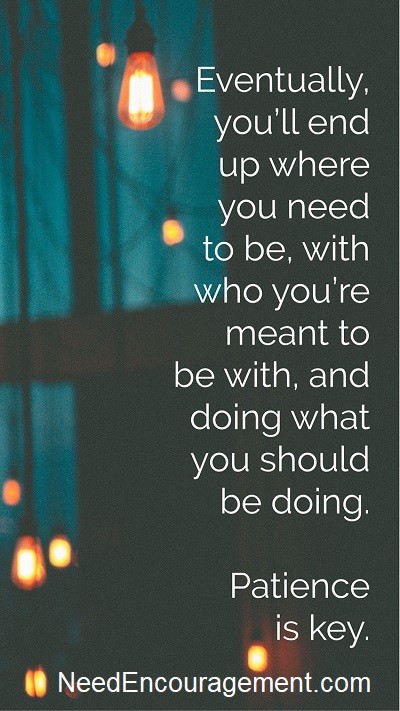 One
of the best ways to get to know someone when dating is by asking questions and observing their behaviors!
Do you swim?

Could you mention some favorite memories?

What is Their favorite Bible verse & why? (Note if they wish to know yours too)

Have they ever looked at Proverbs in friendships? Would they like to be with you?

What life goal(s) do you have?

Do they like learning new things?

Do any particular subjects interest them the most?

What's on your "Bucket List"? i.e., What do you want to do in life? Goals? Prayers & plans to reach them?

Future Hope? Proverbs 24:20 states that only evildoers have no future hope!

How do they respond to your encouragement?

You want to know how they evaluate friendships. (their level of discretion/reasons for intimacy with others.

Are they a-worry-wart? If not, why not?

Do you ever discuss the sermons from church?

What are their gifts/areas of expertise/interest?

Things they like to share with you would enrich your life.
---
Dating Advice: The Leading Of God, Not Of Your Hormones
"Don't judge a book by its cover." That's how the old saying goes. But as you get to know the other person, ask questions, and learn about your date before you consider letting yourself fall in love.

Ensure your values and goals do not clash; if you would love to have children and your partner is not interested, it would be an excellent example of a conflict. It is also suggested that your spending habits ought to be consistent with your date because money is an issue that creates arguments.

Are there standards for movies and television like yours?

Are they the type of person who keeps their word?

Share on an as-need basis, which means not disclosing personal shortcomings initially, yet at some point when more will need to come out in time.

Do not get involved in any romantic relationship with a non-Christian. You can be friends, but do not date someone who does not hold similar spiritual beliefs. It can be a point of division in the long run.
---
Important Benefits Of Dating Advice!
Boyfriend-girlfriend dating should be to benefit a "brother-sister relationship." The purpose of seeing what GOD will develop or NOT develop regarding anything more beautiful than each other, become more in love with the Lord because of this friendship and learn things about each other that will benefit our understanding of what it is that we want/don't want/need in a lifetime relationship.
Dating is more than observing from a distance or a casual passing acquaintance.  It's a time to test whether a Leadership-Helpmate relationship can be appreciated, accepted, and implemented in a deepening spiritual sense (keeping a close watch on the growing emotional-physical desires to please the Lord, keep clear heads and sense His blessing).  
---
Before You Let Someone Enter Your Life, You Should Read This First…
Thinking that getting into a relationship will make you "whole" or "complete," think again. So many people enter into a relationship thinking the other person will have the ability to make them happy when in reality, happiness starts from within. If you want a healthy, long-lasting relationship, make sure to have these 15 qualities before you start looking for that perfect match:
1. Self-Worth
Knowing your worth means, you won't settle for less than you deserve. You won't be looking for someone to complete you because you understand that you are already complete. You know you're worthy of the time, energy, and dedication a relationship takes. A good sense of self-worth also means you'll be less likely to "settle" in a relationship.
2. Your Group Of Friends
Having a stable group of comrades will provide you with an equilibrium. New relationships tend to take up a large chunk of time initially, and a good group of friends will remind you to stay balanced. Another benefit of fostering friendships before entering a romantic relationship is having people who know the real you. Good friends will tell you if you aren't acting like yourself.
3. A Realistic View Of Relationships
The honeymoon phase isn't going to last forever. When the infatuation subsides, and you settle back into a routine (except now another person has been added to your routine), this doesn't mean the relationship is fizzling out. Long-term relationships aren't meant to function on an emotional high continuously. Unfortunately, our society has portrayed an unrealistic view of romance through movies and literature. It is important to remember that genuine relationships involve real people, each with flaws and quirks. Being realistic about your expectations is essential. To stay fresh, relationships take consistent effort from both parties.
4. Financial Independence
You'll want to ensure you're not only financially independent but also that you have a well-rounded understanding of money management. A level head regarding money will keep you in control of your financial well-being. Being financially independent before you start a relationship will give you a sense of security. You won't have to depend on anyone else to keep you afloat.
5. Let Go Of That Ex
All feelings toward your ex must be dealt with to cultivate a healthy relationship with a new person. You'll want to have moved on entirely from your past. Entering a new relationship without resolving a previous one can create unnecessary animosity. You might start comparing your new partner to your ex or harboring resentments and projecting them onto your new relationship.
6. A Handle On Your Behavior When Tipsy (Do Not Get Drunk)
Hopefully, you're done with the drunk make-out sessions and hook-ups. If these relationships are something you want to continue with, you aren't quite ready for one-on-one commitment. If you can't trust yourself, then your girlfriend or boyfriend won't be able to trust you either. Without trust, the relationship has no foundation.
7. Understand That A Relationship Is A Want, Not A Need
You don't need to be in a relationship. You are perfectly okay by yourself. A relationship is one of those bonuses of life. If you enter into a relationship thinking you need it, you risk becoming dependent on someone. This perpetuates a codependent dichotomy, which can cause harm to those involved. Your relationship is a beautiful addition to your already complete life.
8. The Ability To Be Alone
You'll want to be comfortable in your skin before you invite someone else into your life. This means you need to possess the ability to be alone – and be satisfied with it. Can you sit at home with a cup of tea and a book without getting antsy? One of the hardest things a person can do is be alone, but it's essential. Because even in a relationship, you'll find yourself alone from time to time.
9. Balance
As stated earlier, your friends (if they are good friends) will help with this, but you must ensure your sense of balance is intact before entering a relationship. Naturally, a new relationship will skew your balance, but you should be able to bring everything back into harmony with ease.
10. An Understanding Of What You Are Looking For
Do you have any ideas about what you want in a partner? While remembering to stay flexible, also have some ideas about what you want in a match. Do you want to have kids down the road? Do you want to travel? Maybe you don't think this is necessary to consider, but these questions will affect the long-term relationship.
11. The Ability To Compromise
Compromise in a relationship is unavoidable. No matter how alike you and your partner are, there will come a time with your opinions differ on a particular subject. When a difference of opinion occurs, you will need to come to a compromise.
12. An Open Mind
It's good to have expectations in mind when looking for a partner, but also remember to stay open-minded. What you want might manifest itself in a person you didn't expect. Be open enough to step outside your comfort zone. This doesn't imply that you need to settle; try something different.
13. Your Own Set Of Hobbies
Know what you like to do. Are you into yoga or paddle boarding? Your partner will come with their own set of hobbies. It's essential to have your own as well. When your partner wants to attend the latest Comic-Con event, you and your friends can plan a paddle-boarding date.
14. Goals
It's not enough to know what your goals are. You'll want to have an actionable plan for achieving them. The right partner will help you achieve those goals, but sometimes your aspirations can get lost in the mix of a new relationship.
15. Time 
Relationships take time. You are getting to know someone takes time. If you are in the middle of a college degree and working part-time or amid a strenuous career, you might need more hours to dedicate to getting to know someone. This may be one of the most critical factors in letting someone into your life.
---
Dating Is A Process, Not A Race!
Observe your partner's personality. Be sure that they are loyal. Learn how to handle their temper, are open to what the Bible teaches, are not addicted to drugs or alcohol, tend to be unselfish and honest in all areas of their life, like how they handle decision-making, values, respect, forgiveness, etc. But most importantly, how their faith in God influences their life.

Practice manners from the start and prioritize them throughout the relationship. If you hold this respectful attitude when the foundations of marriage are laid, it will be possible to start them later.

Don't expect your partner to be perfect, which means things the media conjure up in our minds (muscular men/shapely women). Looks are fleeting, but good character is worth more than silver or gold.

Date with a purpose in mind. Guard your heart, and don't allow yourself to be disrespected. Have high standards. Don't settle for something mediocre when God has something exceptional for you.

God intended sex for marriage, and as a disciple of Christ, it's our responsibility to protect ourselves when we get married. The world has turned sexual activity into a recreational sport when, in fact, God's purpose for sex is for it to be a spiritual bonding between two married people. Don't let the world influence your view on sex. 
---
Important Information About Dating And Courtship!
Dating and courtship are two methods of beginning relationships with the opposite sex. While some non-Christians date with the intention of having a series of intimate physical relationships, for Christians, this is unacceptable and should never be the reason for dating. Many Christians see dating as little more than friendship and maintain the friendship aspect of their dating until both people are ready to commit to each other as potential marriage partners. First and foremost, dating is a time when a Christian finds out if his or her potential marriage partner is also a believer in Christ. The Bible warns us that believers and unbelievers should not marry each other because those living in the light (of Christ) and those living in the darkness cannot live in harmony (2 Corinthians 6:14-15). As stated before, there should be little or no physical contact during this time, as this should wait until marriage (1 Corinthians 6:18-20).
Courtship takes the position that the two people have no physical contact at all (no inappropriate touching, no kissing) until marriage. Many in a courtship relationship will only spend time together if family members, preferably parents, are present at all times. In addition, courting couples state up front that they intend to see if the other person is a suitable potential marriage partner. Courtship advocates claim that courtship allows the two people to truly get to know each other in a more platonic setting without the pressures of physical intimacy or emotions clouding their view.
There are problems inherent with both styles. For daters, spending time alone with a member of the opposite sex whom we find attractive can present temptations that can be very hard to resist. The Christian dating couple must have boundaries in place and be committed to not crossing them. If they find this hard to do, they must take steps to ensure that Christ will always be honored during their time together and that sin is never given a chance to take hold of their relationship. Just as with the courting couple, the parents of the dating couple should be involved in the relationship, getting to know their child's companion and being a source of wise and discerning advice and guidance for both of them.
Of course, the courtship style presents its own set of difficulties. While many courtship advocates see it as the only choice for finding a mate, others find it oppressive and overly controlling. In addition, it can be hard to find the "real" person behind the public face presented in front of the entire family. No one is the same in a group setting as he or she is one-on-one. If a couple is never alone, they never have that one-on-one opportunity to relate and get to know one another in emotional and spiritual intimacy. In addition, some courtship situations have led to borderline "arranged marriages" by the parents and resulted in resentment in one or both young people.
It is important to remember that neither dating nor courtship is mandated in Scripture. In the end, the Christian character and spiritual maturity of the couple is far more important than the exact nature of how and when they spend time together. Scripturally speaking, the result of the process—godly Christian men and women marrying and raising families to the glory of God—is far more important than the method they use to achieve that result. "Therefore, whether you eat or drink, or whatever you do, do all to the glory of God" (1 Corinthians 10:31, NKJV).
Finally, care must be taken to avoid the pitfall of believing one's personal preference—dating or courting—is the "only way" and looking down upon those who make the opposite choice. As in all things, the unity of the body of Christ should be of utmost importance in our minds, regardless of personal choices others make pertaining to issues on which the Bible is silent.
Gotquestions.org/difference-dating-courting
---
Some Specific Scriptures To Encourage You:
2 Timothy 2:22 ESV 
So flee youthful passions and pursue righteousness, faith, love, and peace, along with those who call on the Lord from a pure heart.
2 Corinthians 6:14 ESV 
Do not be unequally yoked with unbelievers. For what partnership has righteousness with lawlessness? Or what fellowship has light with darkness?
1 Corinthians 15:33 ESV
Do not be deceived: "Bad company ruins good morals."
1 Corinthians 13:4-7 ESV 
Love is patient and kind; love does not envy or boast; it is not arrogant or rude. It does not insist on its own way; it is not irritable or resentful; it does not rejoice at wrongdoing but rejoices with the truth. Love bears all things, believes all things, hopes all things, endures all things.
Genesis 2:18 ESV 
Then the Lord God said, "It is not good that the man should be alone; I will make him a helper fit for him."
1 Corinthians 6:18 ESV 
Flee from sexual immorality. Every other sin a person commits is outside the body, but the sexually immoral person sins against his own body.
Genesis 2:24 ESV 
Therefore a man shall leave his father and his mother and hold fast to his wife, and they shall become one flesh.
2 Corinthians 6:14-15 ESV 
Do not be unequally yoked with unbelievers. For what partnership has righteousness with lawlessness? Or what fellowship has light with darkness? What accord has Christ with Belial? Or what portion does a believer share with an unbeliever?
Song of Solomon 2:7 ESV 
I adjure you, O daughters of Jerusalem, by the gazelles or the does of the field, that you not stir up or awaken love until it pleases.
Hebrews 13:4 ESV
Let marriage be held in honor among all, and let the marriage bed be undefiled, for God will judge the sexually immoral and adulterous.
Proverbs 18:22 ESV
He who finds a wife finds a good thing and obtains favor from the Lord.
Proverbs 31:30 ESV 
Charm is deceitful, and beauty is vain, but a woman who fears the Lord is to be praised.
1 Thessalonians 4:3-5 ESV 
For this is the will of God, your sanctification: that you abstain from sexual immorality; that each one of you know how to control his own body in holiness and honor, not in the passion of lust like the Gentiles who do not know God;
Matthew 19:5 ESV 
And said, 'Therefore a man shall leave his father and his mother and hold fast to his wife, and the two shall become one flesh'?
Proverbs 19:14 ESV 
House and wealth are inherited from fathers, but a prudent wife is from the Lord.
Amos 3:3 ESV
"Do two walk together unless they have agreed to meet?
---
For Encouragement, Call 1-800-633-3446 or Chat
---