Satan Is Real, Simply Look At Our World Today!
Please contact us if you have questions or comments or want encouragement.
Satan is not only real, but he has much influence on our world today. We know that it says in the Bible that in the end, God stands victorious, and Satan is cast into Hell forever. Yes, Satan is pulling families apart, making others kill each other, steal from one another, and destroy so much of the beauty that God created. Be on guard because Satan is real and is dressed in sheep's clothing. It is important to Satan not only at the time of Jesus Christ; Satan is in our modern society.
We know Satan is real, but we ought not to fear him since we have the Lord Jesus Christ in our hearts, and He will protect and guide us. Yes, even though Christians may have Christ in their hearts, Satan is real and can tempt us but not possess us since light and darkness there is nothing in common. Unfortunately, those who do not know Christ as their Lord and Savior can be possessed, although Christians can only be influenced in times of weakness when they drift away from God.  Our time here on earth is between 70 and 90 years, although eternity in heaven will be forever. As I said, God is victorious over Satan if you read the end of the Bible! ~ Bill Greguska
James 4:7 Submit yourself, then, to God. Resist the devil, and he will flee from you.
---
Satan Is Real, Just Watch The Evening News To Realize That!
---
We Are Not Defenseless Against Satan!
We Have The Armor Of God!
Ephesians 6:10-18
Finally, be strong in the Lord and in his mighty power. 

11 Put on the full armor of God so that you can take your stand against the devil's schemes.

 

12 For our struggle is not against flesh and blood, but against the rulers, against the authorities, against the powers of this dark world and against the spiritual forces of evil in the heavenly realms.

 

13 Therefore put on the full armor of God, so that when the day of evil comes, you may be able to stand your ground, and after you have done everything, to stand.

 

14 Stand firm then, with the belt of truth buckled around your waist, with the breastplate of righteousness in place,

 

15 and with your feet fitted with the readiness that comes from the gospel of peace.

 

16 In addition to all this, take up the shield of faith, with which you can extinguish all the flaming arrows of the evil one.

 

17 Take the helmet of salvation and the sword of the Spirit, which is the word of God. 
18 And pray in the Spirit on all occasions with all kinds of prayers and requests. With this in mind, be alert and always keep on praying for all the Lord's people.
---
The Many Ways Satan Works Against Us:
Plants doubts and lies. Genesis 3:1-24

Will try to cripple your faith through fear. 2 Corinthians 4:8-9

Fights against your faith. Ephesians 6:12

Persecute you for your faith. Revelation 2:10

Try to sidetrack you with worldly things. 1 John 2:15-16

Tempt you with sexual immorality. 1 Corinthians 7:5

Cause disunity among Christians. Mathew 13:38-39 and 2 Corinthians 11:13-15
---
Do You Understand That Satan Is Real?
---
Is Satan Real?
Our Enemy Satan Seeks To Steal, Kill And Destroy!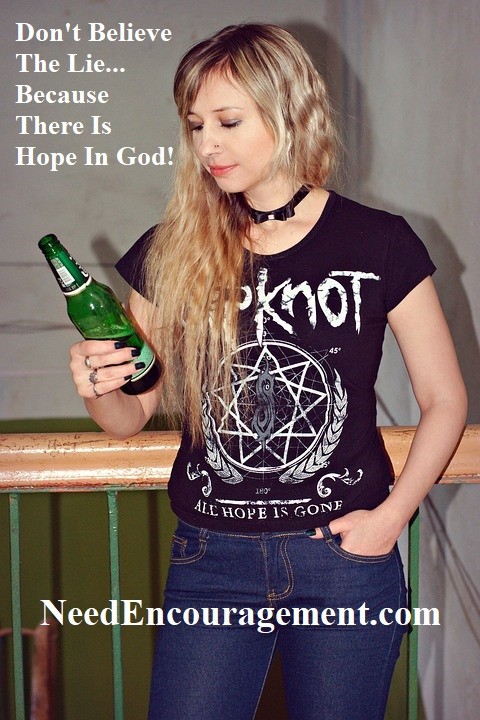 Yes, Satan Is Real, But God has defeated him! The question is not how we will avoid or fight the devil, but how will we stand on firm ground? The answer to that question is whether we will pray, stand firm, pray and stand firm and walk with the Lord. When I was using drugs and alcohol, Satan was attacking me left and right.
Unfortunately, I did not have the protection of God, so Satan was getting the better of me. It was not until I cried out to God to help me that God came to my rescue and delivered me from the chains of my addictions. I learned firsthand that Satan is real. Be alert and on guard. The enemy Satan is real, but we will be safe when we cling to God and resist the devil. God will never leave or forsake us; God has a plan for your life and mine. Satan is real but has been defeated by God. You will understand this better as you resist the devil and cling to God. Resist the devil, and cling to God; you will understand this better!
We need to call upon the Lord and resist the temptations of the evil one who would love for us to be destroyed! Satan is out to kill, steal, and destroy. He is compared to a roaring lion to ruin lives with his many demons by attacking and setting traps.  And Satan does not stand in the truth because there is no truth in him, for he is a liar and the father of lies. Do not worry about knowing about Satan, but be more concerned about understanding and following Jesus Christ. You need to get serious about clinging close to God and fleeing Satan. We know Satan is real, but we ought not to fear him since we have the Lord Jesus Christ in our hearts, and He will protect and guide us. Satan is real, but God is victorious over Satan if you read the end of the Bible! ~ Bill Greguska
---
Here Are Some Helpful Links:
---
Satan Is Real But Don't Let Him Ruin Your Day!
Satan Is Real And Is Out To Get You In Many Ways!
Satan is the serpent, the Great Dragon, Beelzebul, the ruler of this world, the prince of the power of the air, the evil one, and the adversary. He is Satan. And if you are a follower of Jesus Christ, he hates you passionately.
As a roaring lion, he is, prowling about, seeking to destroy you. How can you stand firm and resist the devil so he will flee from you? First, do not be naïve; you must consider his tactics and strategies.
Tries to cripple your effectiveness through confusion, discouragement, and despair. 2 Corinthians 4:8-9.

Blind the spiritual eyes of your unsaved family and friends so that they may not be able to see the glory of Jesus in the gospel. 2 Corinthians 4:4.

Persecute you for your godliness. Revelation 2:10.

End your life. Psalm 106:37; John 8:44.

Tempt you to try to fool others to create an illusion to deceive others.  Acts 5:3; John 8:44.

May tempt you to do evil. Matthew 4:1; 1 Thessalonians 3:5.

Corrupt your mind and steer you away from the pure gospel of Jesus Christ. 2 Corinthians 11:3.

Hinder (cut in on your gospel witness in a running race) and steal it from unsuspecting hearts. 1 Thessalonians 2:18; Matthew 13:19.

Wrestle with you, fighting against your walk with Jesus Christ. Ephesians 6:12.

Try to tempt you to commit sexual immorality against your spouse due to neglecting the intimacy of the marriage bed. 1 Corinthians 7:5.

Harass you with some form of physical affliction. 2 Corinthians 12:7.

Keep your unsaved acquaintances chained to sins that hinder them from coming to a knowledge of God. Galatians 4:8.

It May hit you with physical disease. Luke 13:16; Job 2:7.

Promote (counterfeit Christians) to deceive and create disunity within your assembly of believers. Matthew 13:38-39; 2 Corinthians 11:13-15.

Lead you toward theological compromise by causing you to be friendly to false doctrine and its teachers. 1 Timothy 4:1-3.

Slander God to you to put doubt in your mind concerning God's goodness and attempt to sabotage your faith. Genesis 3:4-5.

He is currently prowling around, seeking to capture and destroy you, mainly through pride. 1 Peter 5:6-8.

I Will most assuredly slander you before God in heaven. Revelation 12:10.

May ask God for permission to sift you out from concentrated attack and temptation. Luke 22:31.

Use the power of suggestion to move you away from the will of God. Matthew 16:21-23.
You Can Resist The Devil So That He Will Flee? 
The Bible encourages believers to war against the enemy of faith:
By not remaining ignorant of his schemes. 2 Corinthians 2:11

By submitting to God. James 4:7

Being sober and alert and resistant to him. Ephesians 4:27; James 4:7; 1 Peter 5:8

By not speaking lightly of him. Jude 8; 2 Peter 2:10
Defensive Pieces Of Armor And Offensive Weapons: 
We must put on the armor of God, which includes the defensive weapons of truth, righteousness, gospel proclamation, faith, and salvation.

We must also employ the offensive weapons of the sword of Scripture and prayer. Ephesians 6:11-18.

These are the only means by which we may firmly stand against the devil. "Finally, my brethren, be strong in the Lord and in the power of His might." Ephesians 6:12.
---
Some Specific Scriptures To Encourage You:
1 Peter 5:8 ESV 
Be sober-minded; be watchful. Your adversary, the devil, prowls around like a roaring lion, seeking someone to devour.
1 John 3:8 ESV 
Whoever makes a practice of sinning is of the devil, for the devil has been sinning from the beginning. The reason the Son of God appeared was to destroy the works of the devil.
2 Corinthians 11:14 ESV 
And no wonder, for even Satan disguises himself as an angel of light.
James 4:7 ESV 
Submit yourselves, therefore, to God. Resist the devil, and he will flee from you.
Romans 16:20 ESV 
The God of peace will soon crush Satan under your feet. The grace of our Lord Jesus Christ be with you.
2 Corinthians 4:4 ESV 
In their case, the god of this world has blinded the minds of the unbelievers to keep them from seeing the light of the gospel of the glory of Christ, who is the image of God.
2 Corinthians 11:3 ESV 
But I am afraid that as the serpent deceived Eve by his cunning, your thoughts will be led astray from a sincere and pure devotion to Christ.
John 10:10 ESV 
The thief comes only to steal and kill and destroy. I came that they may have life and have it abundantly.
Ephesians 6:11 ESV
Put on the whole armor of God, that you may be able to stand against the schemes of the devil.
Luke 10:18 ESV 
And he said to them, "I saw Satan fall like lightning from heaven.
Ephesians 4:27 ESV
And give no opportunity to the devil.
1 John 5:19 ESV 
We know that we are from God, and the whole world lies in the power of the evil one.
Matthew 16:23 ESV 
But he turned and said to Peter, "Get behind me, Satan! You are a hindrance to me. For you are not setting your mind on the things of God, but on the things of man."
---
---
For Encouragement, Call 800-633-3446 or

Chat
---