How To Know God Personally?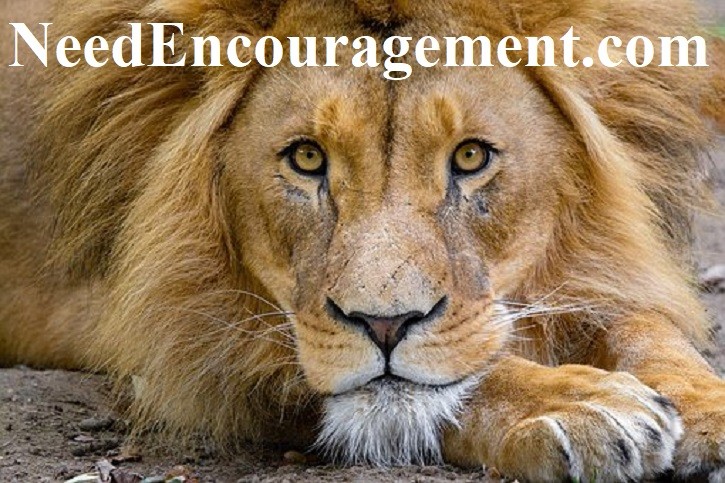 Please contact us if you have questions or comments or want some encouragement.
If you want to know how to know God personally, we have some straightforward ideas to share with you! The best way to know God is to pray about it and talk with a Christian pastor or friend. Get yourself a Bible and start reading it. The journey you will be on is worth finding where God wants you to be.
Just to be aware, it is not how much you know about God, Jesus, or the Bible. It is your personal and daily relationship through prayer, Bible reading, and fellowshipping with other believers that are the ways to enhance your ability to know God personally. ~ Bill Greguska

1 John 4:6  We are from God, and whoever knows God listens to us, but whoever is not from God does not listen to us. This is how we recognize the Spirit of truth and falsehood.
---
I Have Tried To Know God, But I Just Don't Get It!
---
Basic Principles In Your Search Of How To Know God
How to know God? It would be wrong to say there is a cookie-cutter formula for knowing God. I say that because each one of our lives is
different, with different circumstances, different people, all with different personalities. There are some common denominators that most all Christians experience in various degrees. Do not worry because God wants to be known and is not hiding from you. He wants you to know Him. What I can do to help is point you to finding God through this website. Below are some simple principles you can follow in your journey to understand God.
---
How To Know God Is The Good News?
---
READING THE BIBLE IS HAVING A RELATIONSHIP WITH GOD!
Here is an example of how reading the Bible can provide such answers. What is God's will for your life? Read Romans 12:1-2. "Therefore, I urge you, brothers and sisters, in view of God's mercy, to offer your bodies as a living sacrifice, holy and pleasing to God this is your true and proper worship. Do not conform to the pattern of this world, but be transformed by the renewing of your mind. Then you will be able to test and approve what God's will is his good, pleasing and perfect will."
God's general will for your life is that you would offer yourself to Him, not conform to the pattern of this world, and be transformed. Why would you expect him to reveal anything more specific until you start doing that? Prepare yourself to be used by God first, and then He will provide a way to use you for His purpose and His glory.
Reading The Bible Daily Is Preparing Yourself To Be Used By God.
It's the beginning of a life-long relationship with God.
Another great reason to read and understand the Bible is that Jesus Christ modeled such understanding for us. Jesus often said, "It is written…" because he knew the scriptures. And so, we should know the scriptures too. Knowing scripture can also help us defend ourselves from being deceived by Satan.
How Can I Inherit Eternal Life?
(Read Matthew 4:4-10,  Mark 7:6, Read Luke 10:25-28)
"On one occasion an expert in the law stood up to test Jesus. "Teacher," he asked, "what must I do to inherit eternal life?" "What is written in the Law?" he replied. "How do you read it?" He answered: "'Love the Lord your God with all your heart and with all your soul and with all your strength and with all your mind'; and, 'Love your neighbor as yourself.'" "You have answered correctly," Jesus replied. "Do this, and you will live."
Notice that Jesus Christ says, "do this." It's not enough to merely read God's word. It's not even enough to understand it. We must also live it. But we can't live with what we don't know or don't understand. So, an essential, lifelong spiritual discipline is reading and studying the Bible for understanding. Then, seek to DO or apply what you are learning.
No matter how busy you get, read at least some of the Bible each day…even if that means you only read two verses. If you are already following a reading plan, keep going. If you and your mentor agree on a different chapter to read, then do that.
Otherwise, read James 1 and James 2 this week. Both chapters are concise and doable. Don't feel like you have to read both sections in one sitting. Just make sure you are reading God's word each day. If you finish skimming these chapters, go back and re-read them. Continue reading and re-reading these chapters this week.
Remember, The Bible Is Unlike Any Other Book.
It's not a book you just read, put down, and then move on to another book. It's not a book you ever "finish" reading. So, please don't feel pressured to finish reading it. Just CONTINUE to read it.
Read the chapters above and keep reading them several times. As you read, think about how you are DOING what it says. Ask yourself, "how do I need to LIVE these verses?"
What did you learn about God or yourself.

How you can apply the verses to your life.
Fundamental Way On How To Know God?
Start by praying to gain wisdom and knowledge about God and His word. If you are new to prayer, consider it talking to God as if you were talking to a friend.

Humbly ask God to reveal Himself to you through prayer, reading the Bible, and fellowship with others.

Get a Bible and start by reading Proverbs or 1 John 1-5. (think of questions while you are reading)

Visit GotQuestions.org, ask questions, and get Biblical answers based on scriptures.

If you know a Christian, ask them if you could sit down and talk to them about their faith, ask questions and start to get the answers you need.

Do not restrict your questions. God tells us to come to Him like little children.

You could also talk with a pastor to collect more information on your quest to find God. These things can be done in person, on the phone, email.

God doesn't want us to merely find facts about Him; He wants us to find Him with our whole being. He wants you to know Him personally and have a relationship with him, which involves intellect and heart.

At some point, develop your testimony and share it with others you know and even strangers.

Make a list of qualities of God and your Christian faith that you are learning about. Starting a journal is also a great idea.
---
How To Know God If You Are An Atheist?
---
10 More Good Ideas To Keep In Mind While Searching For God!
Do not lose heart if your search to know God does not go as quickly as possible. Be patient, and God will show Himself to you day by day and week by week.

Keep praying each morning when you wake up and throughout the day.

It is wise to hold loosely to your preconceived notions about God and the Bible until you learn firsthand which God is from the Bible itself.

Take time to go on YouTube to investigate more by searching for things you want to know in the search bar.

I would suggest reading other Christian books that help you understand the Bible better, but be careful not to allow them to replace your reading of the Bible.

Visit Biblegateway.com and do word searches on things you want to learn more about.

Ask others how they discovered Jesus Christ and what helped them develop a relationship with Christ?

Ask others to share their testimony on how they found Jesus in their lives?

Become more aware of God and His creation, keeping in mind that God created the heavens, earth, and everything and everybody in it.

Remember that we must come to God with faith like little children.
Jesus said, "Ask, and it will be given to you; seek, and you will find; knock, and the door will be opened to you. For everyone who asks receives; he who seeks finds; and to him who knocks, the door will be opened" Matthew 7:7
---
Some Specific Scriptures To Encourage You:
2 Thessalonians 1:8 ESV 
In flaming fire, inflicting vengeance on those who do not know God and on those who do not obey the gospel of our Lord Jesus.
Psalm 100:3 ESV
Know that the Lord, he is God! It is he who made us, and we are his; we are his people and the sheep of his pasture.
James 5:15 ESV 
And the prayer of faith will save the one who is sick, and the Lord will raise him up. And if he has committed sins, he will be forgiven.
1 John 4:4 ESV 
Little children, you are from God and have overcome them, for he who is in you is greater than he who is in the world.
1 John 1:9 ESV 
If we confess our sins, he is faithful and just to forgive us our sins and to cleanse us from all unrighteousness.
Ephesians 2:8-9 ESV
For by grace, you have been saved through faith. And this is not your own doing; it is the gift of God, not a result of works, so that no one may boast.
Galatians 5:19-21 ESV 
Now the works of the flesh are evident: sexual immorality, impurity, sensuality, idolatry, sorcery, enmity, strife, jealousy, fits of anger, rivalries, dissensions, divisions, envy, drunkenness, orgies, and things like these. I warn you, as I warned you before, that those who do such things will not inherit the kingdom of God.
John 5:28-29 ESV
Do not marvel at this, for an hour is coming when all who are in the tombs will hear his voice and come out, those who have done good to the resurrection of life and those who have done evil to the resurrection of judgment.
1 John 5:13 ESV
I write these things to you who believe in the name of the Son of God that you may know that you have eternal life.
1 Peter 2:11 ESV
Beloved, I urge you as sojourners and exiles to abstain from the passions of the flesh, which wage war against your soul.
James 4:7 ESV 
Submit yourselves, therefore, to God. Resist the devil, and he will flee from you.
James 2:24 ESV 
You see that a person is justified by works and not by faith alone.
James 2:18 ESV
But someone will say, "You have faith, and I have works." Show me your faith apart from your works, and I will show you my faith by my works.
James 2:14 ESV 
What good is it, my brothers, if someone says he has faith but does not have works? Can that faith save him?
James 1:14-15 ESV 
But each person is tempted when he is lured and enticed by his own desire. Then desire, when it has conceived, gives birth to sin, and sin, when it is fully grown, brings forth death.
Hebrews 13:4 ESV 
Let marriage be held in honor among all, and let the marriage bed be undefiled, for God will judge the sexually immoral and adulterous.
Hebrews 11:6 ESV 
And without faith, it is impossible to please him, for whoever would draw near to God must believe that he exists and that he rewards those who seek him.
Hebrews 9:27 ESV 
And just as it is appointed for man to die once, and after that comes judgment,
Hebrews 7:25 ESV 
Consequently, he is able to save to the uttermost those who draw near to God through him since he always lives to make intercession for them.
Hebrews 4:12 ESV 
For the word of God is living and active, sharper than any two-edged sword, piercing to the division of soul and of spirit, of joints and of marrow, and discerning the thoughts and intentions of the heart.
2 Timothy 3:15 ESV 
And how from childhood, you have been acquainted with the sacred writings, which are able to make you wise for salvation through faith in Christ Jesus.
2 Timothy 2:15 ESV
Do your best to present yourself to God as one approved, a worker who has no need to be ashamed, rightly handling the word of truth.
2 Timothy 2:14 ESV 
Remind them of these things, and charge them before God not to quarrel about words, which does no good, but only ruins the hearers.
1 Timothy 2:5 ESV 
For there is one God, and there is one mediator between God and men, the man Christ Jesus.
---
---
For Encouragement, Call 1-800-633-3446 or Chat
---