Follow Jesus Christ To Find The Right Way!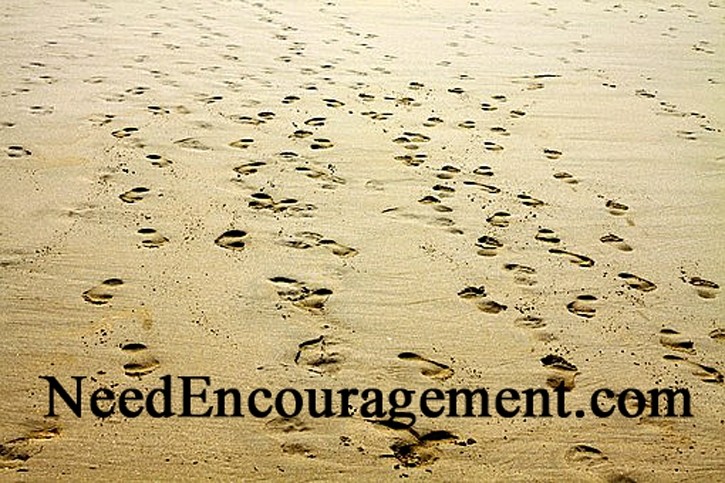 Please contact us if you have any questions or comments or would just like some encouragement?
I have noticed in my life as a Christian that there are situations that pull me away from keeping my eyes on Jesus and following Him. During those times, I have always noticed my joy, peace, and overall well-being negatively take a toll. When we follow Jesus Christ, our life on earth will not automatically become perfect, but our life in eternity will be. ~ Bill Greguska
Make sure of your commitment to Jesus Christ and seek to follow Him every day. Don't be swayed by the false values and goals of this world, but put Christ and His will first in everything you do. ~ Billy Graham
Proverbs 8:10-11 Choose my instruction instead of silver, knowledge rather than choice gold, for wisdom is more precious than rubies, and nothing you desire can compare with her.
---
Follow Jesus Christ On Twitter?
---
Follow Jesus Christ!
Why does a person need to follow Jesus Christ? What do I need to be forgiven for, you might ask yourself? We all have sinned at some point in life, either by hurting one another, dishonoring God, lying, cheating, stealing, etc. You might be asking yourself, what can Jesus do for me? Allow us to point you to Jesus, and you and decide for yourself!

---
Do You Have A Self-Directed Life?

Learn more about a relationship with Jesus Christ, and you would logically want to choose to follow Him? Every day we make hundreds of individual decisions. 
Some of the decisions we make are whether we will purchase a small or large soda at a restaurant. But this decision to follow Jesus Christ is something you will do right now, either by ignoring the question or deciding to follow Jesus Christ.
You are free to make up your mind, but not free to choose the positive or negative consequences!

---
How To Follow Jesus Christ?
---
Decisions To Make Each Day!
We encourage you to consider this decision for Jesus Christ, something of utmost importance in your life. It is the most significant decision that you will ever have to make! Then there is a time in life when we all need to make the most influential and most crucial decision concerning our faith, whether to love and obey the Lord or do our own thing and turn our back on Jesus Christ? To follow Jesus Christ, you must understand the story of creation. Watch this short video. Either way, the consequences of your choice will last for eternity. I am so glad I decided to follow Jesus Christ in 1986, which I have never regretted. ~ Bill Greguska
---
Here Are Some Helpful Links:
---
---
For Encouragement, Call 1-800-633-3446 or Chat
---