Am I Spirit Filled?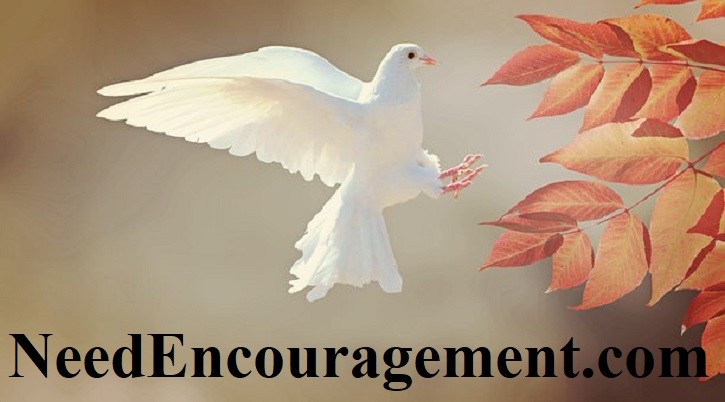 Please contact us if you have questions or if you need some encouragement.
Every single person on this planet is Spirit-filled, as it is an intrinsic part of our existence. However, the crucial question lies in whether we are filled with the Holy Spirit or the spirit of the evil one. It's a decision that each one of us has to make consciously and intentionally. Have you taken a moment to invite the Holy Spirit into your life? If not, I encourage you wholeheartedly to do so right now.
The beauty lies in knowing that we cannot serve two masters simultaneously; it's either one or the other. By learning more about the Holy Spirit and making a conscious choice to open yourself up to His guidance and presence, you can make an empowered decision or rededication to follow Him today. Let this be a transformative step towards experiencing true joy, fulfillment, and purpose in your life – all through being Spirit-filled with divine love and wisdom. Learn more about the Holy Spirit and make your decision or rededication to the Lord today. ~ Bill Greguska
John 14:26  But the Advocate, the Holy Spirit, whom the Father will send in my name, will teach you all things and will remind you of everything I have said to you.
---
The church isn't a building that Christians go to on Sundays! Well, then, what is the church? The church comprises all who have received salvation through faith in Jesus Christ and have a personal relationship with Him, plus those who are interested in doing so. These people with this faith can find love, community, and encouragement to live out their God-given purpose when they meet in a local church.
That's why it's essential to attend a local church! It's where believers can love each other, hear biblical teaching, worship God, encourage one another, and build each other up in the grace and knowledge of the Lord Jesus.
Yes, a person can pray to Go in their home, car, or anywhere, but we need regular contact with other Christians to deal with all that tempts or overwhelms us. Just like working out in the gym with a partner encourages you and gives you some accountability, attending church strengthens your faith and helps develop your relationship with Jesus.
---
---
Are You Spirit-Filled In These Areas Of Your Life?
In worry, call on Matthew 6:25-34

In danger, call on Psalm 91:1-16

Need courage, call on  Joshua 1:7

Don't feel loved, call on  Romans 8:38-39

God seems far away, call on Psalm 139:1-18

Your faith needs stirring, call on Hebrews 11:1-14

You have sinned, call on Psalm 51:1-10

Lonely and fearful, call on Psalm 23:1-6

Seeking peace, call on  John 14:27

You have sinned, call on  1 John 1:8-9

If You are worried, call on  Matthew 6:25-34

Depressed, call on  Psalm 27:1

Pocketbook is empty, call on Psalm 37:1-4

Losing confidence in people, call on 1 Cor. 13:4-8

People seem unkind, call on John 15:12-13
---
Are You Spirit Filled? Pray This Prayer!
---
Is The Church Supposed To Be Like A Hospital?
In a hospital, people need healing from their physical illness. In every church, people need healing from their sin sickness. Jesus is the Great Physician, who died to heal the sin in our lives. 
---
Is Your Faith Spirit-Filled, Or Legalistic?
---
Some Specific Scriptures To Encourage You!
Ephesians 5:18 ESV 
And do not get drunk with wine, for that is debauchery, but be filled with the Spirit,
Acts 2:4 ESV 
And they were all filled with the Holy Spirit and began to speak in other tongues as the Spirit gave them utterance.
1 Thessalonians 5:19 ESV 
Do not quench the Spirit.
Acts 1:8 ESV 
But you will receive power when the Holy Spirit has come upon you, and you will be my witnesses in Jerusalem and in all Judea and Samaria, and to the end of the earth."
Ephesians 4:30 ESV 
And do not grieve the Holy Spirit of God, by whom you were sealed for the day of redemption.
1 Corinthians 12:13 ESV 
For in one Spirit we were all baptized into one body—Jews or Greeks, slaves or free—and all were made to drink of one Spirit.
Acts 2:33 ESV 
Being therefore exalted at the right hand of God, and having received from the Father the promise of the Holy Spirit, he has poured out this that you yourselves are seeing and hearing.
Matthew 3:11 ESV 
"I baptize you with water for repentance, but he who is coming after me is mightier than I, whose sandals I am not worthy to carry. He will baptize you with the Holy Spirit and fire.
Acts 1:5 ESV 
For John baptized with water, but you will be baptized with the Holy Spirit not many days from now."
John 14:26 ESV 
But the Helper, the Holy Spirit, whom the Father will send in my name, he will teach you all things and bring to your remembrance all that I have said to you.
---
---
For Encouragement, Call 800-633-3446 or Chat
---