Problems Addiction Caused Me Were Overwhelming!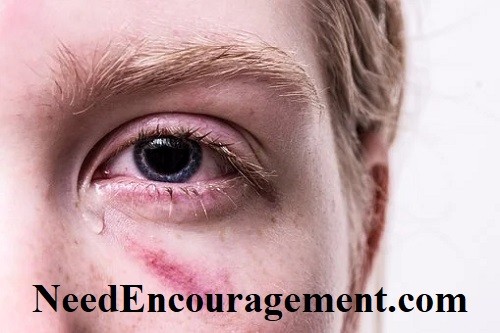 Please contact us if you have questions or if you need some encouragement.
Problems addiction caused me were overwhelming, and I felt hopeless. The grip of drugs and alcohol was too strong for me to break free from on my own. I lost friends, family, jobs, and even my sense of self-worth along the way. But in the midst of my struggles, God never gave up on me. He saw the potential within me that I could not see myself. He reached down with love and grace to pull me out of the pit of despair that I had dug for myself.
And now, as a person who has overcome addiction through Christ's strength alone, I encourage you not to make the same mistakes that I did! You don't have to go through what I went through before realizing there is a better life waiting for you outside of substance abuse or any other sins that may be holding you captive right now! With Jesus by your side every step of the way, you can rise above your problems addiction caused you and live in freedom – just like how God intended it! ~ Bill Greguska
1 John 1:9  If we confess our sins, he is faithful and just and will forgive us our sins and purify us from all unrighteousness.
---
Problems Addiction Caused Me – These Words Hold Much Pain.

I know because I lived through it all. The constant craving for my next drug, the lies to cover up my addiction, the lost relationships, jobs, and opportunities… I spiraled down a dark road of self-destruction without even realizing it. But by God's grace, He saw me in my lowest state and reached out His hand to lift me up from rock bottom. And if you're reading this now as someone who is struggling with addiction or knows someone who is – please hear this: there is hope!
You don't have to stay trapped in that life forever. There is a way out. It won't be easy but trust me when I say it will be worth it! God gave me a second chance at life and He wants to do the same for you too! Just take that first step towards Him today and let Him guide you on your path of healing and recovery. Remember that nobody is perfect but we can always choose forgiveness over condemnation, love over hate, and faith over fear. So keep going forward one day at a time because victory over addiction is possible with God by our side!
---
The Ability To Feel Pleasure After Getting Sober!
---
I Am Sure That You Have Had Your Share Of Setbacks!
But Thank God That He Is A God Of Second Chances…
There were many problems addiction caused me, here are just a few of them!
I got kicked out of my home when I was 19.

I was expelled from high school.

Arrested and put into jail for drug and alcohol-related offenses.

I got my girlfriend pregnant at age 22 out of wedlock.

I blew my chance to play college basketball.


I got connected with some wrong people.

I strongly considered taking my life back in high school.

I had to lie to cover my addictions.

I resorted to stealing.


I dishonored my mother and father.

I hit bottom for many years.

I often wished I were dead to escape all my troubles. But God had a different plan for me.

These were some of the problems drugs caused me; unfortunately, there were more. B

ut I am sure you got the point!

Bottom line…But by God's grace, love, and forgiveness. He opened my heart, and I accepted Jesus Christ as my Lord and Savior.
I know that if it were not for hard times in my life, I Would Never Have Understood My Need For God!
~ Bill Greguska.
---
Addictions Can Be Overcome!
---
The Problems Drugs Caused Me Made Me Appreciate Life!

Thank God, My Recovery Started On June 25, 1986!
I could make it 30 days in a row clean and sober. At 60 days, I got my medallion from N.A. but then returned to my old friends and hangouts. It always seemed to lead me down the wrong road.
Things did not change until I went into long-term drug and alcohol treatment. I was up north for two years that I finally could stay away from my addictions for good. The road to my recovery started on June 25, 1986, and by God's grace, I have been sober for over 30 years.
In my case, hitting bottom was the only way I understood the severity of what I was doing. Yes, some people do not have to hit bottom, but I would question how deep they were into their addiction to walk away without hitting bottom. With God, all things are possible!
---
Does Your Marijuana Use Line Up With God's Holiness?
---
Learning New Ways Can Be A Challenge!
2 Peter 2:22  "A dog returns to its vomit," and "A sow that is washed goes back to her wallowing in the mud."
This scripture above describes the problems drugs caused me.  I could barely stay sober or drug-free for more than a day, usually because I ran out and did not temporarily have any. Doesn't it matter where you get help for your addictions? I attended Alcoholics Anonymous and Narcotics Anonymous meetings and was in Narcotics Anonymous for ten years. But I believe it helped me a lot.  I felt I needed more since my drinking and drug problems were in remission.
I chose Elmbrook church to be my source of help to point me to Jesus. N.A. helped with support and fellowship, but they did not deal with the issue of God, the sin that had me entangled, and the spiritual battles I was being tied up with.
God sobered me up and cleaned out my heart, not necessarily because of therapy and psychiatry but through the power and grace of God.
Romans 6:1-2 
What shall we say, then? Shall we go on sinning so that grace may increase?

By no means! We are those who have died to sin; how can we live in it any longer?
Jeremiah 29:11 For I know the plans I have for you," declares the Lord, "plans to prosper you and not to harm you, plans to give you hope and a future.
---
How To Stop The Problems That Marijuana Is Causing?

---
The Problems Addiction Caused Me Made Me Realize God Is Faithful!
Thank God That I Got The Help I Needed!

If you get help from N.A. or A.A. or a counselor or Bible study, it does not matter that much, just as long as you get help. Marijuana did a great deal of harm to me, not to mention problems with the law and school. Alone we are usually not strong enough to overcome such a stronghold, but there is hope with help from God and others!
N.A. and A.A. got me started, but it took Elmbrook church to help keep me not only away from drugs and alcohol but to point me to Jesus Christ.
Isaiah 35:5  Then will the eyes of the blind be opened and the ears of the deaf unstopped.
---
Some Specific Scriptures To Encourage You:
John 16:33 ESV
I have said these things to you, that in me you may have peace. In the world, you will have tribulation. But take heart; I have overcome the world."
Proverbs 3:5-6 ESV 
Trust in the Lord with all your heart, and do not lean on your own understanding. In all your ways, acknowledge him, and he will make straight your paths.
1 Corinthians 10:13 ESV 
No temptation has overtaken you that is not common to man. God is faithful, and he will not let you be tempted beyond your ability, but with the temptation, he will also provide the way of escape, that you may be able to endure it.
Matthew 10:16 ESV 
"Behold, I am sending you out as sheep in the midst of wolves, so be wise as serpents and innocent as doves.
1 Peter 5:7 ESV 
Casting all your anxieties on him because he cares for you.
Romans 8:28 ESV 
And we know that for those who love God, all things work together for good, for those who are called according to his purpose.
John 10:10 ESV 
The thief comes only to steal and kill and destroy. I came that they may have life and have it abundantly.
Proverbs 12:25 ESV 
Anxiety in a man's heart weighs him down, but a good word makes him glad.
2 Corinthians 5:17 ESV 
Therefore, if anyone is in Christ, he is a new creation. The old has passed away; behold, the new has come.
Luke 14:28 ESV 
For which of you, desiring to build a tower, does not first sit down and count the cost, whether he has enough to complete it?
Psalm 46:1 ESV
God is our refuge and strength, a very present help in trouble.
Philippians 4:6 ESV 
Do not be anxious about anything, but in everything, by prayer and supplication with thanksgiving, let your requests be made known to God.
---
---
For Encouragement, Call 800-633-3446 or Chat
---