Set Smart Goals With God's Help!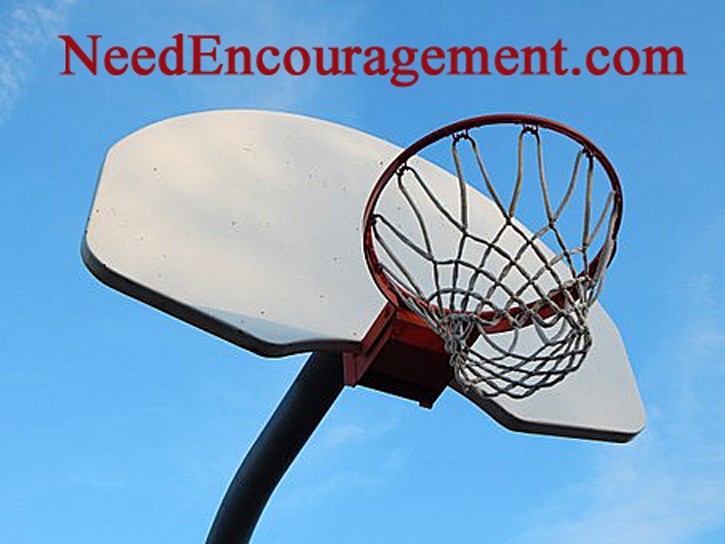 Please contact us if you have questions or comments or want encouragement.
Smart goals differ from person to person since each person has their own set of values and priorities in life. Undeniably, smart goals are excellent to pursue when we first ask God to lead our way from the beginning! Remember that God has a plan for our lives; if we are wise, we will make it our goal to pray and ask God for His direction and wisdom to carry out the purposes! Wise counsel from others can indeed be very beneficial.
Ultimately, you will need to decide after gathering opinions from others and, most importantly, from God. I have learned that before I set a goal in my life, things always go better when we pray about whatever it is before attempting to do what I think would be right. Never underestimate the power of prayer; it can make the difference between success and failure by setting smart goals! Remember to pray to God about whatever goal you are trying to attain, and give yourself time to process your thoughts to make a wise decision without knee-jerking a quick emotional reaction decision. ~ Bill Greguska
Philippians 3:14  I press on toward the goal to win the prize for which God has called me heavenward in Christ Jesus.
---
How To Attain Smart Goals In Your Christian Life!
---
What Are Some Smart Goals That You Have?
Pray For Your Smart Goals Before You Make Them!
How to set smart goals and be able to reach them? First of all, what are reasonable goals without God involved in them? It is bound not to bear the good fruit God intended us to experience. I have learned that before I set a goal in my life, things always go better when I pray about whatever it is before attempting to do what I think would be right.
How to set smart goals and make sure they are specific, measurable, achievable, realistic, and timely? Did you ever make a plan without talking with God first in prayer? Many people try to set smart goals without praying first. What type of help do you need? Learn how to set smart goals on this page!
---
Are You Making Smart Goals?
---
Believe while others are doubting.

Plan while others are playing.

Study while others are sleeping.

Decide while others are delaying.

Prepare while others are daydreaming.

Begin while others are procrastinating.

Work while others are wishing.

Save while others are wishing.

Listen while others are talking.

Smile while others are frowning.

Commend while others are criticizing.

Persist while others are quitting.
By William Arthur Ward
---
Set Smart Goals With Real Thought Involved!
---
How You Can Plan Your Day Better!
If you are a Christian, planning your day is not a process of making your own goals but of discerning God's directions for your day. That is best accomplished by asking the right questions each morning. Look at the items below and see what strikes you the most.

1. Questions To Focus On What God Wants

What does God want me to do today?

If today were the last day of my life, how would I choose to spend it?

Who will I most likely run into that needs my help or encouragement today?

Where have I seen God's blessing in my life recently? Would it be wise to do more of that activity?

What do I feel passionate about? Could my day take on greater significance by devoting more time and energy to that cause?
2. Questions To Help You Be More Productive
Who do I need to partner with to multiply my effectiveness?

What can I do today that will matter in 5 years?

What can I do today that will matter in eternity?

God has given me a unique set of spiritual gifts. Where can I apply those gifts to achieve the most significant possible results?

Are there skills I could learn or improve to achieve my goals?

What is the biggest problem in my life right now? What can I do about it today?

I know that about 20% of my day produces 80% of my results. How can I increase my results by enlarging that 20%?
3. Questions To Develop Godly Character
What fruits of the Spirit do I need to work on today?

What have I been procrastinating on that needs my attention today?

Who can I serve today without expecting anything in return?

What promises and commitments do I need to keep today?

Which area of my life is lacking and needs my attention today: Spiritual, Financial, Family, Career, Health, or Social?
4. Questions To Avoid Many Unnecessary Problems

What am I most likely to do today to distract me from doing what I should do?

Where did I fail yesterday, and how can I avoid making a similar mistake today?

Of the many things I could do, which should I do?

Where are today's interruptions and distractions most likely to arise from?

How can I simplify my life today? What clutter can I cut out, or what can I delegate?

What would it take to end today with no regrets?
---
One Step At A Time Goal Achieving!
---
Smart Goals

 Rely On God 

For Direction:
S

: Is your goal Specific? Is it merely stated? Does it indicate what you want to happen?

M

: Is your goal Measurable? Is it clear when or how you'll meet your goal? ("As much as I can" or "soon" aren't as quantifiable as "reduce by 5%" or "by the end of the year.")

A

: Is your goal Achievable? Is it reasonable and attainable? If your plans are specific and measurable, there shouldn't be any doubt whether they are possible. Matthew 19:26

R

: Is your goal Realistic? Is it so realistic that you're willing and able to work on it?

T

: Is your goal Timely? Set a schedule, so you have time for your goal to be met.
---
Smart Goals To Shoot For Each Day:
Pray each morning and throughout the day.

Go to bed at a regular time. Get up early so you can have time with God.

Be wise with your schedule so you do not over-commit yourself.

Do not be afraid to ask others to help you.

Simplify and unclutter your house, workspace, and life.

Be happy and content with what you have.

Focus on your plans, but be flexible. Live one day at a time.

Think things through and make wise choices.

If you can not do anything about a given situation you are in, let it go.

Live your life within your budget.

Have backups; an extra car key in your wallet, a spare house key buried in the garden, extra stamps, etc.

Do not talk so much. This single piece of advice can prevent an enormous amount of trouble.

Do something special for yourself and others every day.

Think about Bible verses wherever you go and wherever you are. 

Make sure to get enough exercise.

Eat healthy food and eat right.

Get yourself organized so everything has its place.

Listen to an encouraging CD while driving that will inspire you.

Write your ideas down when they come to you.

Try to talk less and listen more. Every day, find a quiet time to be alone.

Try to nip minor problems in the bud. Apologize when needed right away.

Become good friends with Godly people.

Write down your favorite scriptures and hide them in your heart.

Have a grateful heart.

Help others to be able to laugh. Laugh out loud.

Take your work seriously, but remember that your job is not who you are.

Develop a forgiving attitude with everyone in your life. 

Try to be kind to unkind people. Anyone can be helpful to someone kind to you.

Slow down and live your life to the fullest.

God is in charge. So remind yourself that you do not have to try to control the world,

Each day, think of one thing you're grateful for that you've never been thankful for.
---
God's Plans Are Better Than Our Plans
I used a familiar expression in carpentry when building wheelchair ramps: "Measure twice, cut once." God has given each of us a mind to use, and it is merely when we lean on Him to make our plans come to a realization. With our efforts, we are bound to fail at some point, but with God, even if our dreams do not come out the way we hoped, that is when God has allowed the plans to change for our best interest.
"You are never too old to set another goal or dream a new dream." ~ Les Brown
James 1:5  If any of you lacks wisdom, you should ask God, who gives generously to all without finding fault, and it will be given to you.
---
Some Specific Scriptures To Encourage You:
Philippians 3:14 ESV 
I press on toward the goal for the prize of the upward call of God in Christ Jesus.
Matthew 5:48 ESV
You, therefore, must be perfect, as your heavenly Father is perfect.
Jeremiah 29:11 ESV 
For I know the plans I have for you, declares the Lord, plans for welfare and not for evil, to give you a future and a hope.
Hebrews 12:1 ESV 
Therefore, since we are surrounded by so great a cloud of witnesses, let us also lay aside every weight and sin which clings so closely, and let us run with endurance the race that is set before us,
Matthew 7:1-2 ESV 
Judge not, that you be not judged. For with the judgment you pronounce, you will be judged, and with the measure you use, it will be measured to you.
1 John 1:9 ESV 
If we confess our sins, he is faithful and just to forgive us our sins and to cleanse us from all unrighteousness.
Colossians 3:5 ESV 
Put to death, therefore, what is earthly in you: sexual immorality, impurity, passion, evil desire, and covetousness, which is idolatry.
Acts 4:12 ESV 
And there is salvation in no one else, for there is no other name under heaven given among men by which we must be saved."
---
---
For Encouragement, Call 800-633-3446 or
Chat
---