What To Do When You Get Bummed Out?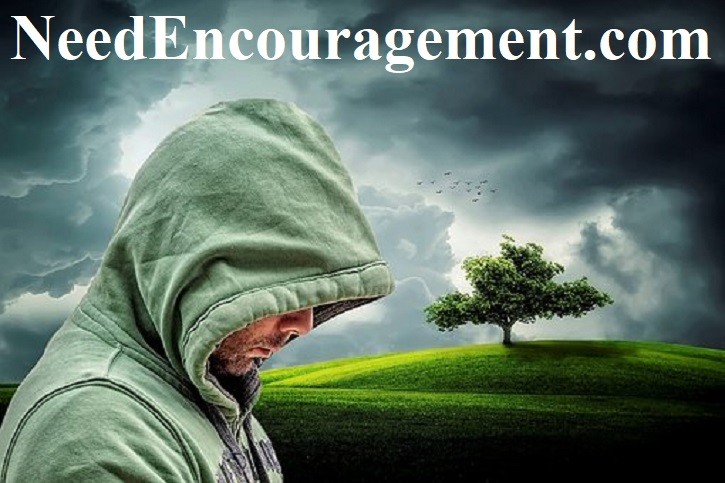 Please contact us if you have questions or if you need some encouragement.
When I get bummed out, it can feel like the weight of the world is on my shoulders. But instead of letting those negative emotions consume me, I've learned to turn to prayer and reflection. It's amazing how much clarity can come from taking a moment to sort out your thoughts and feelings and offering them up to God.
Sometimes, though, it seems that I need something more tangible – maybe a good workout or an uplifting conversation with a friend. And let's not forget about comfort food! But no matter what approach I take, one thing remains constant: this too shall pass. Life has its ups and downs, but as long as we keep our hope and faith in God at the forefront of our minds, we'll always find our way back to peace and joy once again. Sometimes exercising, talking with a close friend, eating good food, and counting my blessings help. It is not hard to feel bummed out from time to time. Just realize that you are in a short season in life and that this, too, shall pass. Life can be stressful sometimes, but God will see us through as we put our hope and faith in Him. ~ Bill Greguska
Romans 12:12  Be joyful in hope, patient in affliction, faithful in prayer.
---
Don't Be Bummed Out, You Have Been Created And Are Loved By God!

---
What To Do When You Are Bummed Out?
We may snap at people, causing them to be a little ruder and a little less understanding of us. We may notice more adverse events and fewer festive events that happen to us. Here are some ideas that can be genuinely helpful:
 

Talk To A Good Friend-

Sometimes, talking with a good friend in person or on the phone can help you pull out of things by pointing you to Jesus and His teaching.
 Take a Prayer And Meditation Break-

Both prayer and meditation can be great tools for helping people get into a different frame of mind. Even 5- or 10 minutes of prayer and meditation can give you a needed break from what's stressing you.
Count Your Blessings- Gratitude is another excellent tool because it is hard to focus on how bad things are when focusing on how good things are! List at least ten or more things you're grateful for. The next thing to do is to focus on 2 or 3 items. Doing this can give you an entirely new outlook and .turn a terrible. Day around!
A Little Work Out-

Sometimes, this is one of the best things you can do for yourself. Working out can relieve built-up stress and get your entire body and mind in the right frame of mind again.
1 Peter 5:7 Cast All Your Anxiety On Him Because He Cares For You!
---
How To Have An Awesome Day If You Are Bummed Out!
---
Synonyms & Similar Words To The Word:
"Bummed Out"
---
Are You Bummed Out? This Will Change Your Perspective!
Some Specific Scriptures To Encourage You:
Revelation 3:20 ESV 
Behold, I stand at the door and knock. If anyone hears my voice and opens the door, I will come into him and eat with him, and he with me.
Ephesians 4:14 ESV
So that we may no longer be children, tossed to and fro by the waves and carried about by every wind of doctrine, by human cunning, by craftiness in deceitful schemes.
1 Corinthians 2:16 ESV
"For who has understood the mind of the Lord to instruct him?" But we have the mind of Christ.
1 John 4:4 ESV 
Little children, you are from God and have overcome them, for he who is in you is greater than he who is in the world.
1 John 1:5 ESV 
This is he message we have heard from him and proclaim to you that God is light, and in him is no darkness at all.
James 4:7 ESV 
Submit yourselves, therefore, to God. Resist the devil, and he will flee from you.
2 Timothy 1:7 ESV 
For God gave us a spirit not of fear but of power and love and self-control.
Ephesians 6:12 ESV 
For we do not wrestle against flesh and blood, but against the rulers, against the authorities, against the cosmic powers over this present darkness, against the spiritual forces of evil in the heavenly places.
Ephesians 4:22 ESV 
To put off your old self, which belongs to your former manner of life and is corrupt through deceitful desires,
Galatians 5:19 ESV 
Now the works of the flesh are evident: sexual immorality, impurity, sensuality,
1 Corinthians 6:19 ESV 
Or do you not know that your body is a temple of the Holy Spirit within you, whom you have from God? You are not your own,
Romans 6:11 ESV 
So you also must consider yourselves dead to sin and alive to God in Christ Jesus.
---
---
For Encouragement, Call 800-633-3446 or Chat
---