Four Ways Available For Free Christian Counseling!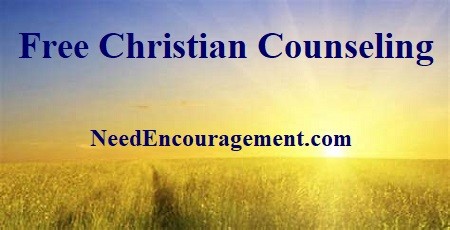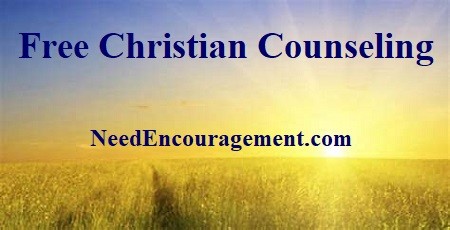 Please contact us if you have any questions or comments or would like some encouragement.
I have tried both ways in my life, and I have found that I have struggled and failed when I have tried to pick myself up in my efforts. But I have also taken my concerns to God in prayer and have found many answers. Sometimes our problems need someone to walk beside us to comfort us and point us to Jesus. When I first take my troubles to God in prayer and then seek wise counsel, it is then that I can make some good progress. You can do just the same in your life! ~ Bill Greguska
Proverbs 27:17 As iron sharpens iron, so one person sharpens another.
Proverbs 27:17 As iron sharpens iron, so one person sharpens another.
Free Christian Counseling / Coaching
Yes, it is FREE without any obligation.

Our Christian Life Counseling / Coaching will point you in the right direction. Give it a try. What do you have to lose? Our goal is to help you help yourself. We have Biblical understanding and much practical life experience to share.

To talk with a Christian life coach from NeedEncouragement.com ~ Click Here!
---
---
Talk With Someone Through Ground Wire Ministry!
GroundWire.net
---
Helpful Resources:
---
Do You Want To Chat? Text JESUS (53787)
And Talk To A Christian Who Cares!
Free Christian counseling can be just what you might need. Have you struggled long enough? Sometimes Christian Counseling can be beneficial if you have burdens that are very hard to carry alone on your shoulders. Simultaneously, sharing them with a close friend could be overwhelming to them and your relationship with them. There is no shame in reaching out to a Christian counselor or a Christian life coach like myself if you need some help. ~ Bill Greguska
1 Thessalonians 5:11  Therefore encourage one another and build each other up, just as in fact you are doing.
---
You Came To The Right Place!
Since 2003, Groundwire Ministry has been doing free Christian Counseling by using Internet technology to share the love found in Jesus Christ with youth and young adults.
Christian Counseling can be just what you need!

Watch Kris Reece's Biblical Solutions Videos
If you think you could benefit from free Christian Counseling, you have come to the right place to chat with some who would love to listen to you with whatever you are going through. ~ Bill Greguska
Free Christian Counseling Before You Decide To Party?
GroundWire.net
---
Here Are Some Helpful Links:
---
Related Pages Of Encouragement:
---
DesiringGod.org Counseling Links:
The above links are from DesiringGod.org
---
---
For Encouragement, Call 1-800-633-3446 or Chat
---