Fix Marriage Problems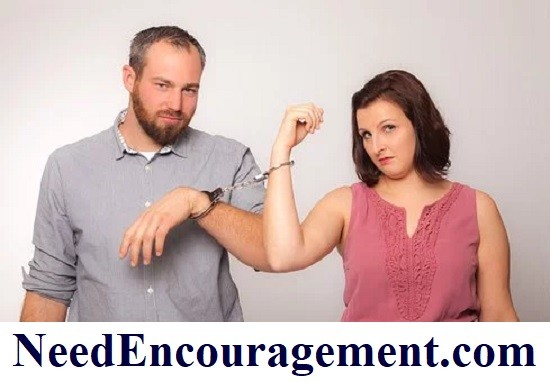 ---
You Can Fix Marriage Problems If You Try!
I wanted to fix marriage problems to make things all better, I was involved in a problematic marriage, and unfortunately, my marriage ended up in divorce. Even though I did all I could do to keep the marriage alive, we pulled so far apart, and it was an overwhelming undertaking that did not work. I want to assure you that there is hope, maybe my marriage failed, that does not mean yours has to also! On this page, you can see a list of many ways people let their marriage disintegrate into nothing, which has become so popular in our society. Watch the video below and also take inventory of your marriage and your responsibilities.

The list of marriage problem issues listed below can help you to identify the cause(s) for the unrest that you find your marriage today.  The first place to go is to God in prayer. Then reflect on your part in any marital problems you may be experiencing. If you see a few of these problems, do not be too concerned, but just let it be a warning that your marriage needs attention and daily effort.
The list below is some typical general issues that cause couples problems. It is when there are multiple problems that you need free Christian counseling or seriously consider seeking professional help.

In general, people have baggage that they bring into a marriage, and without God directing their lives, things go from bad to worse very often. Allow this list to identify problems, and then I encourage you to be willing to work your problems out with God's help.
---
Learn What You Need To Fix Marriage Problems!
---
Very Common Problems Couples Face
Being habitually late.

Bickering has reached a high degree.

Breaking promises.

Bringing up other past problems and difficulties during arguments.

Can't see much in common anymore.

Can't talk to your spouse about your problems.

Can't talk without fighting.

Changing plans at the last minute.

Cheap.

Comparing your relationship to others.

Complaining about your relationship on social media.

Controlling.

Could care less about your spouse's day.

Different opinions regarding kids.

Doing something in spite, knowing it bothers your spouse.

Don't express gratitude.

Don't go to your spouse for emotional support.

Don't trust your spouse with money.

Don't want to listen to your spouse's problems.

Dressing too sexy or too sloppy.

Feel exhausted after spending time with each other.

Feel like you're losing your best friend.

Feel like your spouse is holding you back.

Feel lonely.

Fights turn into personal attacks.

Find excuses to do things without your spouse.

Forgetting a birthday or anniversary.

Friends are concerned about your relationship.

Goals don't include your spouse.

Have trust issues.

Having a physical affair and won't it.

Having an "emotional affair."

Having sex way less frequently.

Hold your spouse to unrealistic standards.

Ignore specifically one another when you're in the same room.

Ignoring in general.

Jokes and criticisms cut to the core.

Jump to the idea of divorce when you're upset.

Just not compatible, growing apart.

Keep secrets from one another.

Keep trying to change your spouse.

Keeping secrets from your spouse.

Late all the time.

Leaving the toilet seat up.

Letting your spouse make all the decisions.

Little to no interest in working on your marriage.

Living like a single person, not a married person.

Look to find reasons to start an argument.

Loss of a lot of respect for your spouse.

Love alcohol, but your partner doesn't.
---
More Common Problems Married Couples Face
Lying.

Make excuses to spend time without your spouse.

Making major money moves without your spouse's knowledge.

Messy.

Micromanaging your spouse.

More glued to your phone than usual.

Nagging.

Negative.

Neglecting Hygiene.

Never get their undivided attention.

Never have deep conversations anymore.

Never take any blame for anything.

Not allowing for personal time and space.

Not being considerate about small things.

Not empathetic.

Not helping with chores.

Not paying attention when your spouse asks you to do something.

Not willing to be on the same page in general.

Not willing to invest in fixing marriage problems.

On different pages, sexually.

One of you has entertained the idea of cheating.

Only thinking about yourself.

Oversharing.

Passive-aggressive toward one another.

Prefer to spend time alone than time with your spouse.

Problems communicating.

Problems listening or paying attention.

Putting children above the marriage.

Putting other friendships above your marriage.

Refuses to ask for help.

Refuses to compromise.

Refuses to express emotions.

Refuses to talk about issues.

Relationship is full of secrets.

Rely on body language to convey your feelings.

Rely too much on your spouse for validation.

Repetitively being unthoughtful or mean.

Resorting to the silent treatment.

Rude to each other.

Saying, "I told you so."

Saying, "I'm fine" when you're actually really not.

Self-Centered.

Selfish.

Serious disagreements about money.

Sharing your spouse's flaws with others.

Significant life events rocked the relationship.

Snoring.

Someone cheated.

Spend too much time together.

Spouse isn't the first person you call when something bad happens.
---
More Common Problems Married Couples Face
Staying too friendly with an ex.

Stopped going on dates.

Stopped having sex.

Stopped listening to each other.

Take your anger out on each other.

Taking your partner for granted

Therapy isn't working.

There are too many awkward silences.

Thinking about getting married was a big mistake.

Thinking that you got married too soon.

Trying to change your spouse to fit your needs.

Turn to your vices as a source of comfort.

Unresponsive.

Using the excuse, "That's Not My Job."

Using the excuse, "I Was Just Joking!" when saying something hurtful.

Utterly unreliable.

View your partner as inferior.

Walking away during a discussion.

When you picture the future, it's hard to see them in it.

Will not apologize.

Will not participate in activities your partner is passionate about.

Withdraw during arguments.

Won't compromise in terms of finances.

Won't forgive or forget.

Won't go to counseling.

You and your spouse have stopped talking and are acting like roommates.

Your relationship lacks respect.

Your spouse has substance abuse issues and won't get help.
There are many more problems married couples face. If your particular problem was not listed, that is not a surprise to us. We know that each person has their own issues, and multiply that by two and you will discover many possibilities. Be patient with yourself; remind yourself why you married your spouse in the first place. Keep going to God in prayer. Prayer does work. Follow the promptings that He gives you and wait on the Lord.