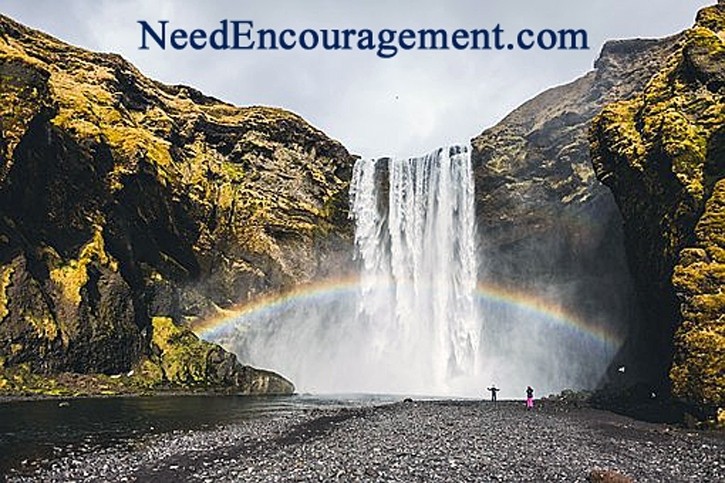 Please contact us if you have any questions or comments or want encouragement.
Sometimes uplifting photos can motivate or inspire you in a way you have not considered!  I have always liked to take pictures, I am not professional, but I enjoy it. A friend once told me that all photos are unnecessary since God has given us a memory that I call "Kodak Memories," which are stored in my brain and can be pulled up at any time.
God has given us eyes to see and ears to hear. I appreciate how God has blessed us even though some people, for whatever reason, can not see or hear other things, God still speaks to us all through our hearts and our minds.  ~ Bill Greguska
Ephesians 4:32  Be kind and compassionate to one another, forgiving each other, just as in Christ God forgave you.
---
View Uplifting Photos In The Video!
---
---
Amazing Images Of God's Nature!
---
---
View Many Uplifting Photos!
Our uplifting photos page is full of impressive photos that will encourage you in many ways. Many focus on God's creation and His people. These uplifting photos will inspire and motivate you to appreciate the beauty present in this world, which we can see if we take the time. The short answer is that I love these six groups of people who call family and friends.  They meant a lot to me, so I wanted to display them on my site. There are other close friends and family that I did not include but are loved and valued just the same! There are many other people in my life who I feel very close to, some of them you can find on Inspirational People Page!
The 6 photos below from left to right are my Mom and Dad at our house, Ron and Sue Sauer at Moodie Bible, My Son Chris and Me on the basketball court, Me and My Daughter Sherry, My high school basketball best friend Kevin Reddy and Ben Hersh and Me at Ben' house, Lisa and Mark Mallwitz and our Bible study at their house,  Our uplifting photos can inspire, encourage, and motivate you. Below are uplifting photos that I figured that you would also like to see. I know my above photos mean more to me than you, but I just wanted to include them on this photo page. ~ Bill Greguska
---
Uplifting Photos Of This Earth We Are Living On!
---
Here Are Some Helpful Links:
---
Some Specific Scriptures To Encourage You:
Ecclesiastes 3:11 ESV
He has made everything beautiful in its time. Also, he has put eternity into man's heart so that he cannot find out what God has done from the beginning to the end.
Genesis 1:27 ESV 
So God created man in his own image, in the image of God, he created him; male and female, he created them.
1 Peter 3:3-4 ESV 
Do not let your adorning be external—the braiding of hair and the putting on of gold jewelry or the clothing you wear— but let your adorning be the hidden person of the heart with the imperishable beauty of a gentle and quiet spirit, which in God's sight is very precious.
Genesis 1:1 ESV 
In the beginning, God created the heavens and the earth.
Proverbs 31:30 ESV 
Charm is deceitful, and beauty is vain, but a woman who fears the Lord is to be praised.
Micah 6:8 ESV 
He has told you, O man, what is good; and what does the Lord require of you but to do justice, and to love kindness, and to walk humbly with your God?
Song of Solomon 4:7 ESV 
You are altogether beautiful, my love; there is no flaw in you.
Psalm 139:14 ESV
I praise you, for I am fearfully and wonderfully made. Wonderful are your works; my soul knows it very well.
Genesis 1:26 ESV 
Then God said, "Let us make man in our image, after our likeness. And let them have dominion over the fish of the sea and over the birds of the heavens and over the livestock and over all the earth and over every creeping thing that creeps on the earth."
---
---
For Encouragement, Call 800-633-3446 or
Chat
---