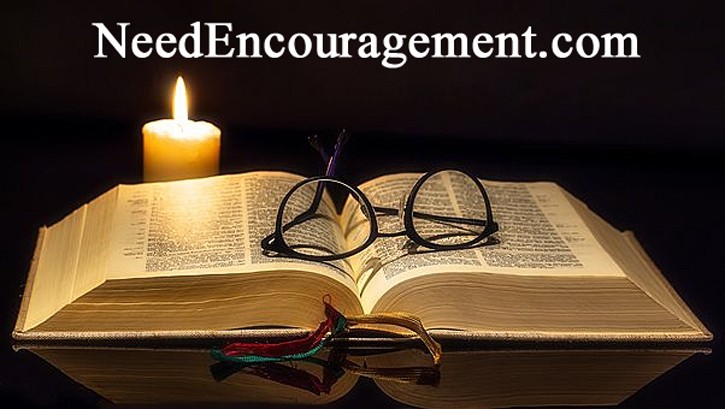 Please contact us if you have any questions, comments, or encouragement.
I started to read the Bible with a desire and hunger to know God and His will for my life. I did this by being consistent, which meant I read each day when I woke up. Reading the Bible in the same place each day was the best way to do this for me. Do whatever works best for you, but do it consistently as you honor the Lord.  Ask God to open your eyes to understand exactly what the living Bible is trying to teach you at any given time. Confess any unconfessed sin in your life to God, and humbly ask God to forgive you before you even start to read your Bible.
I have found that sometimes when I read smaller sections of the Bible, maybe a 1/2 chapter instead of an entire chapter (or even a paragraph, but be sure to park on it to get what you need out of it), I often can concentrate on it better and in turn get more out of my reading when I read a little less. The Bible will speak to you and your needs when you pray before you read, asking God to make the portion of what you are about to read come alive and give you what you need to know.  Another tip is to use the concordance to look up precisely what you are wrestling with or want to know more about.  I encourage you to also be consistent in your reading, do not read more than you can handle, but read every day. It is like having your daily bread. ~ Bill Greguska
Matthew 22:29
 Jesus replied, "You are in error because you do not know the Scriptures or the power of God.
---
Learn How To Read The Bible, And Where To Start?
---
READ THE BIBLE IN ONE YEAR PLAN ~ CLICK HERE
---
How To Read The Bible And Learn More About Jesus?
It is recommended to pray before you start reading, asking God to teach you what He wants you to know.
I have become more satisfied with my daily Bible reading. I do it by thinking about what is going on in my life each morning, and then I look up scriptures in my concordance in the back of my Bible related to the topic in my heart and mind. When I find what strikes me, I read the entire chapter to understand its content.
Then I write that scripture in my journal and pray to God concerning it. After that, I write about 4-7 prayers for people I know or for events worldwide.  I also think of things that I am grateful for and list them too. Then I go over my Bible memorization of 10 scriptures, which is my quiet time.
I look forward to it every morning; it is how I start my day with the Lord! It is not hard to read the Bible, but if you pray that God opens your heart before you know it, you will get much more out of it. 
---
How To Read The Bible As A Newer Christian?
---
Here Are Some Helpful Links:
---
There Is Much To Learn, So Take It One Step At A Time!
Do you want to learn to read the Bible better?
The Bible is God's word
to you and me. It's full of wisdom, life lessons, truth, and encouragement. There is a lot to learn from
the Scriptures!
I need to read my Bible daily; I read it in the morning before getting ready for the day. Here is how you can get help reading the
 entire Bible in one year.
I may not read as much as others, but I chew on the words to understand them clearly and have God's work makes
practical sense which it was meant.
---
What Is The Bible Project? How To Read The Bible?
---
Why Read the Bible?
(This is from The Book I wrote)
Lord, we all need direction in life. When I go on a trip, I bring a map or GPS. My life is like a long journey, and you help me navigate it through your word, the Bible. You have also brought mentors into my life who teach me right from wrong based on your word.
I have learned that reading and following the Bible are not optional – they are a necessity. Relying on Scripture keeps me on the right road and warns me of detours.  At times in the past when I have put my Bible down for a day or two, I've seen my life come slowly apart. To me, that's no coincidence, and it's no surprise. After all, you are the author, Lord, inspiring your writers. I thank you for that, and for knowing I can be confident in your guidance.
Lord, help me be diligent in reading your word each day, not as a mechanical habit or legalistic ritual, but to strengthen my relationship with you. Don't allow me to get lazy or distracted by worldly things, as Satan would want me to do. Help me prayerfully apply truth from the word each day. I know the Bible can keep me from sin, and if I let it, sin will keep me from the Bible! Instead, help me get from your word the wisdom and strength I need to please you by doing what is right.
Reading and understanding the Bible involves lots and lots of interpretation. Not just in light of the world and culture around us, but about other parts of the Bible. ~ John Piper, American Reformed Baptist pastor and author, and founder of DesiringGod.org.
---
Some Specific Scriptures To Encourage You:
2 Timothy 3:16-17 ESV 
All Scripture is breathed out by God and profitable for teaching, for reproof, for correction, and for training in righteousness, that the man of God may be complete, equipped for every good work.
Hebrews 4:12 ESV 
For the word of God is living and active, sharper than any two-edged sword, piercing to the division of soul and of spirit, of joints and of marrow, and discerning the thoughts and intentions of the heart.
2 Timothy 3:16 ESV 
All Scripture is breathed out by God and profitable for teaching, for reproof, for correction, and for training in righteousness,
1 Timothy 5:8 ESV 
But if anyone does not provide for his relatives, and especially for members of his household, he has denied the faith and is worse than an unbeliever.
Romans 12:19 ESV 
Beloved, never avenge yourselves, but leave it to the wrath of God, for it is written, "Vengeance is mine, I will repay, says the Lord."
1 Corinthians 6:19-20 ESV 
Or do you not know that your body is a temple of the Holy Spirit within you, whom you have from God? You are not your own, for you were bought with a price. So glorify God in your body.
1 Corinthians 6:18 ESV 
Flee from sexual immorality. Every other sin a person commits is outside the body, but the sexually immoral person sins against his own body.
Romans 15:4 ESV
For whatever was written in former days was written for our instruction, that through endurance and through the encouragement of the Scriptures , we might have hope.
Romans 13:4 ESV
For he is God's servant for your good. But if you do wrong, be afraid, for he does not bear the sword in vain. For he is the servant of God, an avenger who carries out God's wrath on the wrongdoer.
John 14:15 ESV 
"If you love me, you will keep my commandments.
Luke 22:36 ESV 
He said to them, "But now let the one who has a moneybag take it, and likewise a knapsack. And let the one who has no sword sell his cloak and buy one.
Luke 10:27 ESV
And he answered, "You shall love the Lord your God with all your heart and with all your soul and with all your strength and with all your mind, and your neighbor as yourself."
---
---
For Encouragement, Call 800-633-3446 or Chat
---