God Help Me Because I Can Not Seem To Help Myself!
Please contact us if you have questions or if you need some encouragement.
God helps me because I cannot help myself. When doubts or feelings of confusion or frustration overwhelm me, and there seems to be nowhere else to turn, that is when I come to you, Lord, as my last resort. But perhaps this so-called last resort should be my first option – a precious tool I use each morning upon awakening from sleep.
Sometimes, foolishly, I think that I can manage on my own without your assistance Lord! Yet you created me, Lord; you know exactly what I need. You provide for all my needs and teach me the difference between wants and necessities – for which I am truly thankful. Through experience, Lord, I have learned that you are my ever-present help in my times of trouble; I thank you for your love and protection. ~ Bill Greguska
Psalm 121:1-2  I lift up my eyes to the mountains— where does my help come from? My help comes from the Lord, the Maker of heaven and earth.
---
Can God Help Me? Four Steps To Spiritual Growth!
---
Say To God, I'm Struggling, And I Need Your Help!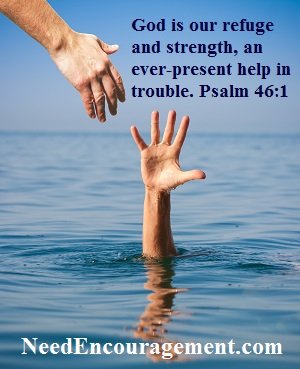 Are you searching for spiritual help? The most direct way to get help is by saying, "God help me." He has a plan for your life, so ask Him what it is! I can recall years ago going through a tough time in my life; also, I remember being depressed, and it seemed like the pain and fear were all that I was experiencing day after day, week after week and month after month. Reach out for God's help, and he will provide someone or something to help you! I like what Bill Graham once said, "The Christian life is not a constant high. I have my moments of deep discouragement. I have to go to God in prayer with tears in my eyes and say, 'O God, forgive me,' or 'Help me.'" ~ Bill Greguska
---
God Help Me Understand Your Purpose For My Life!
---
God Help Me When I Am Weak And Afraid!
Thinking back, I can distinctly remember one night in particular. The stress and heartache were terrible because I was going through a divorce. It was time to go to sleep, and I was on my knees beside my bed, and I was all alone in my bedroom. I was getting ready to say my prayers, so under my breath, I said softly, "God help me." I mentioned that particular night because I knew with all my heart that God was watching over me and would not abandon me. Sure enough, He never did!
There are many ways to get spiritual help. I believe that most Christians find their support through prayer and reading the Bible. Another way is to talk with a Christian friend or contact your pastor (if you do not have a church, find a local Bible-believing church, and get involved). But the most direct way would be to say, "God Help me." If you need to speak to someone right away, you can call 1-800-633-3446, which is there 24 /7 for help. ~ Bill Greguska
---
Where Can A Person Turn For Some Encouragement?
---
A Poem Called "God Help Me"!
---
Here Are Some Helpful Links:
---
Some Specific Scriptures To Encourage You:
John 6:63 ESV
It is the Spirit who gives life; the flesh is no help at all. The words that I have spoken to you are spirit and life.
John 3:16 ESV
"For God so loved the world, that he gave his only Son, that whoever believes in him should not perish but have eternal life.
Romans 10:9 ESV
Because, if you confess with your mouth that Jesus is Lord and believe in your heart that God raised him from the dead, you will be saved.
John 1:1 ESV
In the beginning, was the Word, and the Word was with God, and the Word was God.
Revelation 1:8 ESV
"I am the Alpha and the Omega," says the Lord God, "who is and who was and who is to come, the Almighty."
James 2:26 ESV
For as the body apart from the spirit is dead, so also faith apart from works is dead.
2 Timothy 3:16 ESV
All Scripture is breathed out by God and profitable for teaching, for reproof, for correction, and for training in righteousness.
John 14:20 ESV
In that day you will know that I am in my Father, and you in me, and I in you.
---
---
For Encouragement, Call 800-633-3446 or Chat
---