What Do You Know About Having Patience?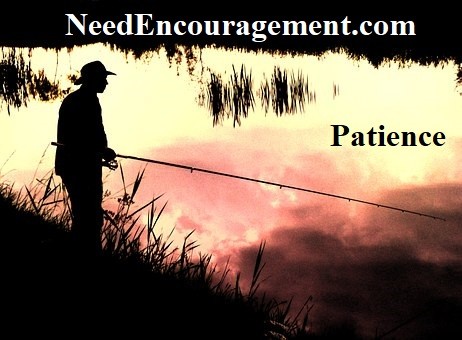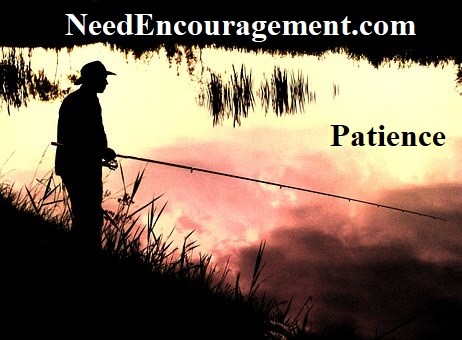 Please contact us if you have any questions or comments or would just like some encouragement?
My mother was Italian, and I can remember one word that she insisted on teaching me. The Italian word was Paciencia, which in English means patience! ~ Bill Greguska

James 1:2-8  Consider it pure joy, my brothers and sisters, whenever you face trials of many kinds because you know that the testing of your faith produces perseverance.  Let perseverance finish its work so that you may be mature and complete, not lacking anything.
Here Are Five Steps To Developing Patience:
Staying focused on the goal

Learning to think before speaking

Looking for ways to give our service to others

Working out our conflicts with others

Working with God through the Spirit to develop godly patience in us, producing a calm, positive attitude and peace of mind
Practice patience by trusting that God is in control. Here are some encouraging scriptures concerning patience.
---
How To Practice Patience Video!
---
Do You Think You Have Enough Patience?
Patience does not just naturally happen overnight. Our patience increases and strengthens as we trust in God's perfect will and timing.
The next time you have to wait for something, look for ways to make the most of the situation you are involved in.

For example, if you are in a line at the store, use the time to talk with others or pray, and ask God to give you patience, especially if you are in a hurry.
Ask God to show you how to be content in your circumstances. ~ Bill Greguska
---
Are You Struggling With Patience?
---
What Does The Bible Say About Patience?
It originates from God: Romans 15:4-6

Is part of the fruit of the Spirit: Galatians 5:22

It is a product of self-control and is part of Godliness: 2 Peter 1:6

Was demonstrated by Christ: Isaiah 53:7; Matthew 27:14; John 8:6-7

Helps us grow during trials: Romans 5:4, Romans 12:12; Romans 15:4; James 1:3-4

Allows us to be strengthened and blessed by God: Psalms 27:14; Psalms 37:7-9; Psalms 40:1; Isaiah 40:31; 1 Corinthians 1:4-9; Galatians 6:9; Colossians 1:10-11; 2 Thessalonians 3:5; Hebrews 6:12; Hebrews 10:36

Is pleasing to God: Ecclesiastes 7:8; 2 Corinthians 6:4; James 5:10; Revelation 2:2-3
---
---
---
For Encouragement Call 1-800-633-3446 or Chat
---